While there are many gluten-reduced beer options on the market, many people with celiac disease choose to only consume beers that are naturally gluten free. Luckily, there are now tons of gluten free breweries that produce great beers that are made from entirely gluten free ingredients and produced in gluten free facilities. There are also breweries that product gluten free beers in regular brewing facilities.
Below you'll find a full list of GF breweries, plus regular breweries that produce beer made from entirely gluten free ingredients. If we missed any, please let us know!
Table of Contents
Dedicated Gluten Free Breweries
Aurochs Brewery is located in Pittsburgh, PA. They currently offer 6 year-round beer options, plus a rotating list of seasonal and experimental brews.
Year-round:
Aurochs Blonde Ale
Aurochs Session IPA
Aurochs Amber Ale
Aurochs Porter
Aurochs Light Lager
Aurochs Hazy IPA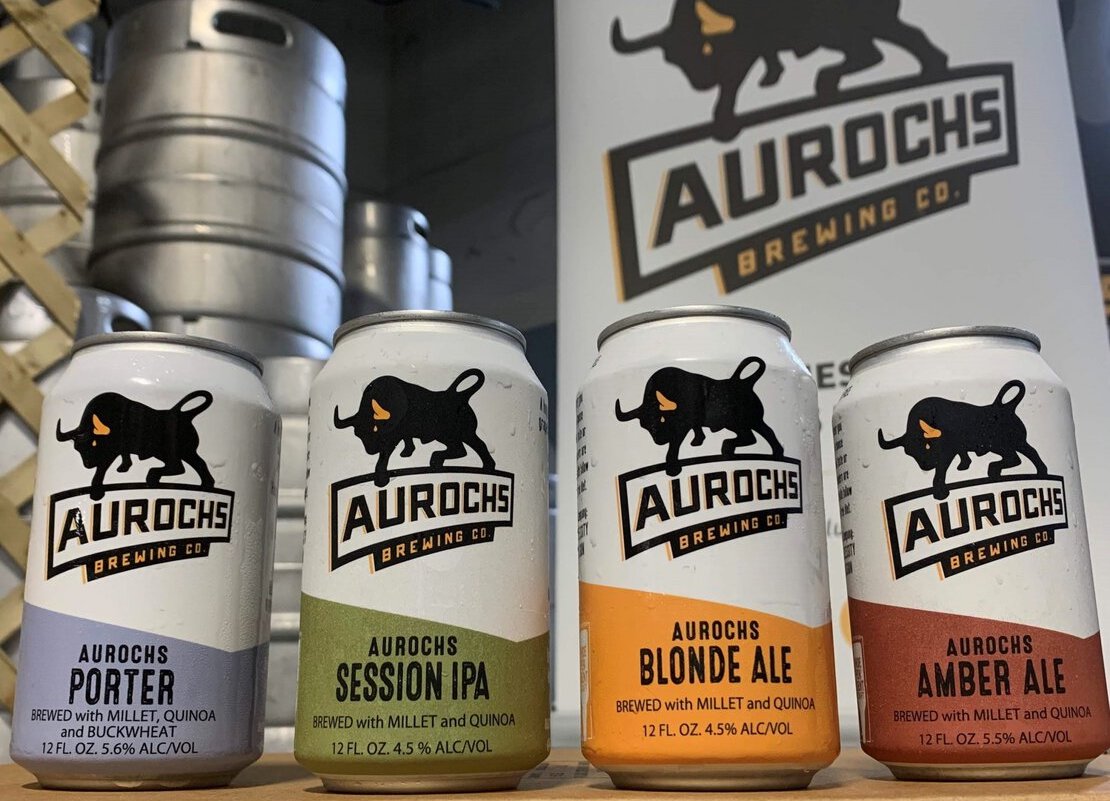 Holidaily is based in Golden, CO. They have 4 year-round flavors, 3 seasonals, and 1 small batch experimental flavor called the Adventure Series that rotates each year.
Year-round:
Favorite Blonde Ale
Fat Randy's IPA
Big Henry
Riva Stout
Seasonal:
Patchy Waters Pumpkin Ale
Beulah Red Ale
Buckwit Belgian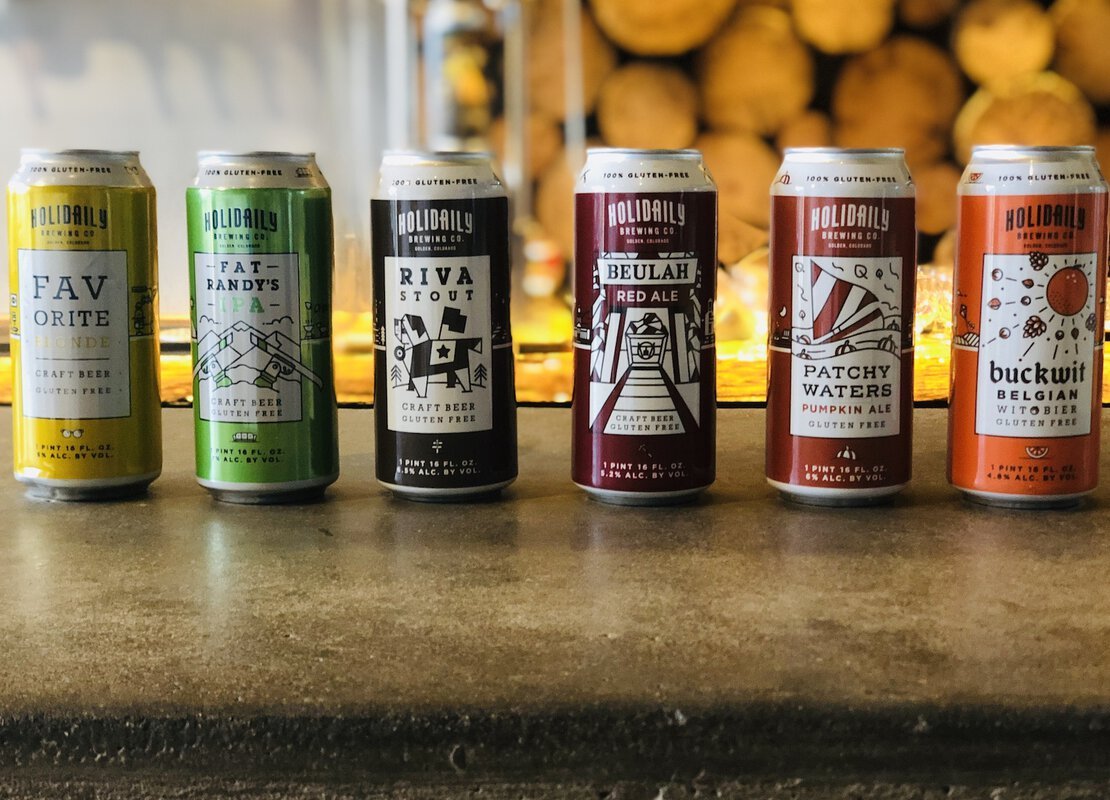 Groundbreaker (formerly Harvester) Brewing is located in Portland, OR. Their brewpub also serves incredible gluten free food. They have 4 year-round flavors, seasonals that rotate often, and a Roll Up Door series.
Year-round:
Inclusion Dry-Hopped Pale Ale
Dark Ale
IPA No. 5
Olallie Ale
Roll Up Door Series:
IIPA Imperial IPA
Cancellation Pale Ale
Imperial Darkness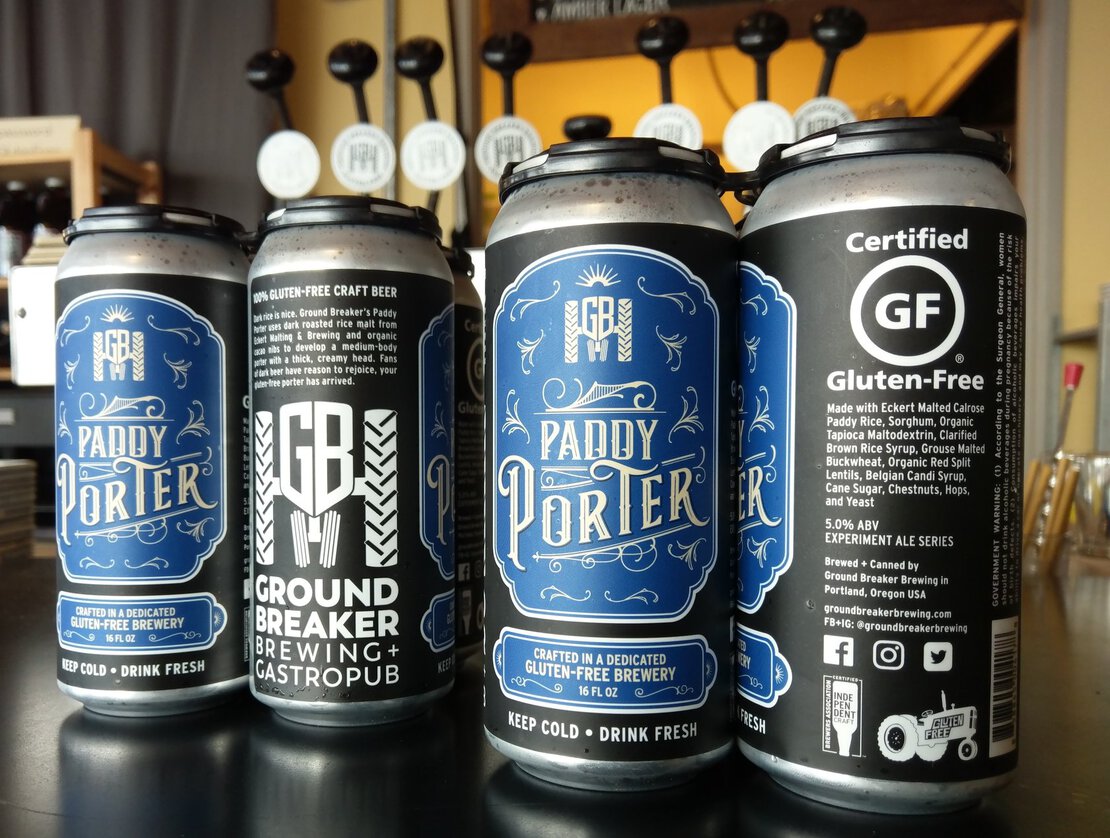 Mutantis is a small brewery and bottle in Portland, OR. They carry their own beers, plus a ton of other breweries GF beers. They never brew the same beer twice, so it's best to visit their online store to see if they have something you're interested in that day.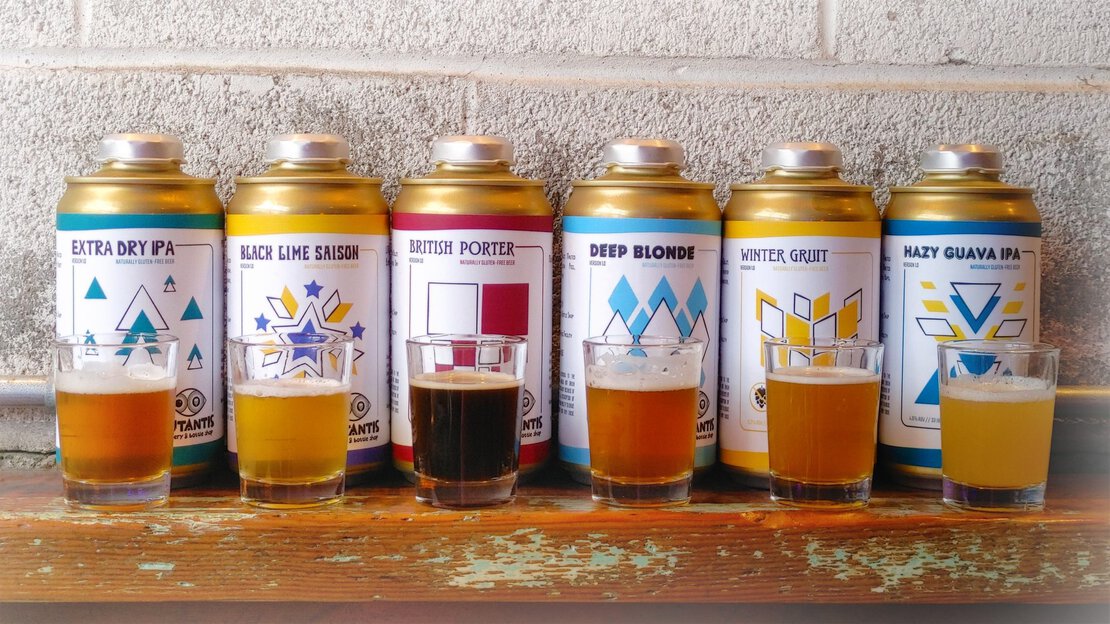 Bierly is located in McMinnville, OR. Their tasting room offers a rotating menu of donuts each weekend. They have 6 year-round beers, and a rotating list of seasonal beers.
Year-round:
Felix Pilsner
Lucky IPA
Blackbird Stout
Baker Street Porter
Rendezvous Double IPA
Ganz Vienna Lager
Past Seasonals:
Irish Red Ale
Sour Berliner Weisse
Munich Dunkel Lager
Pumpkin Belgian
Pekko Fresh Hop IPA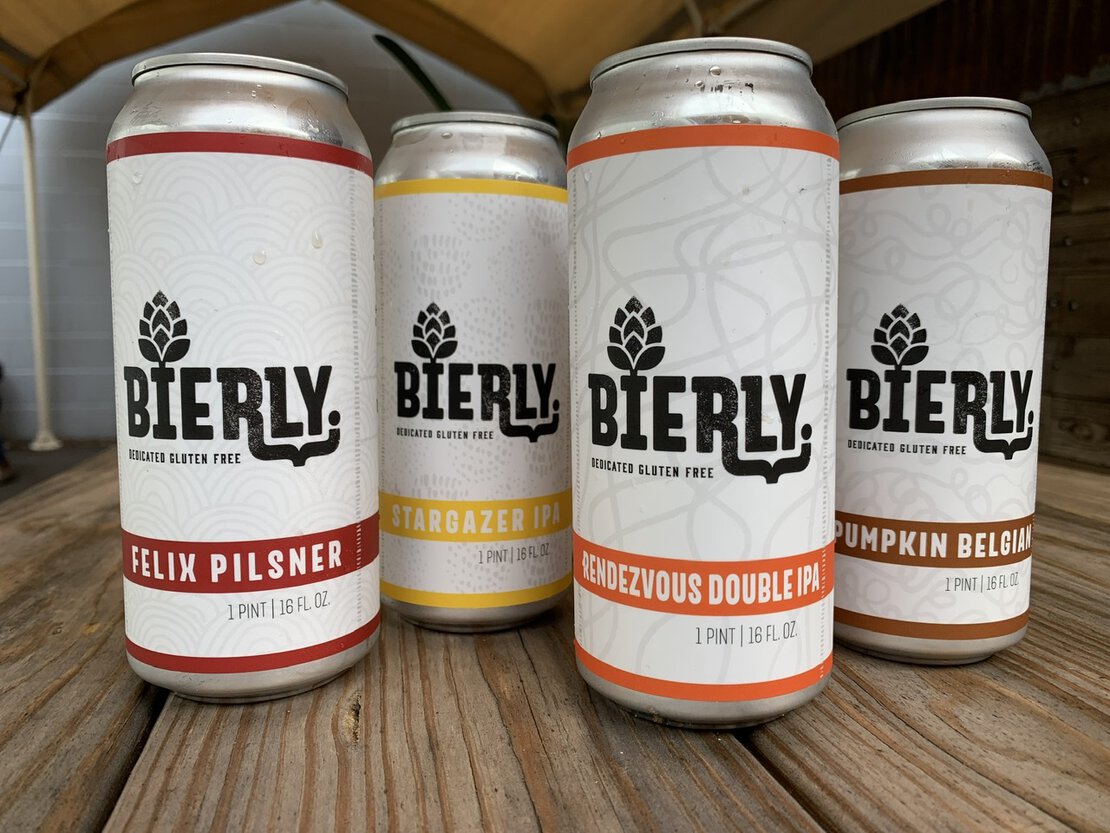 Bard's is a gluten free option that's been around for a long time. They previously shut down, but are back with their sorghum-based golden brew, now sold in cans.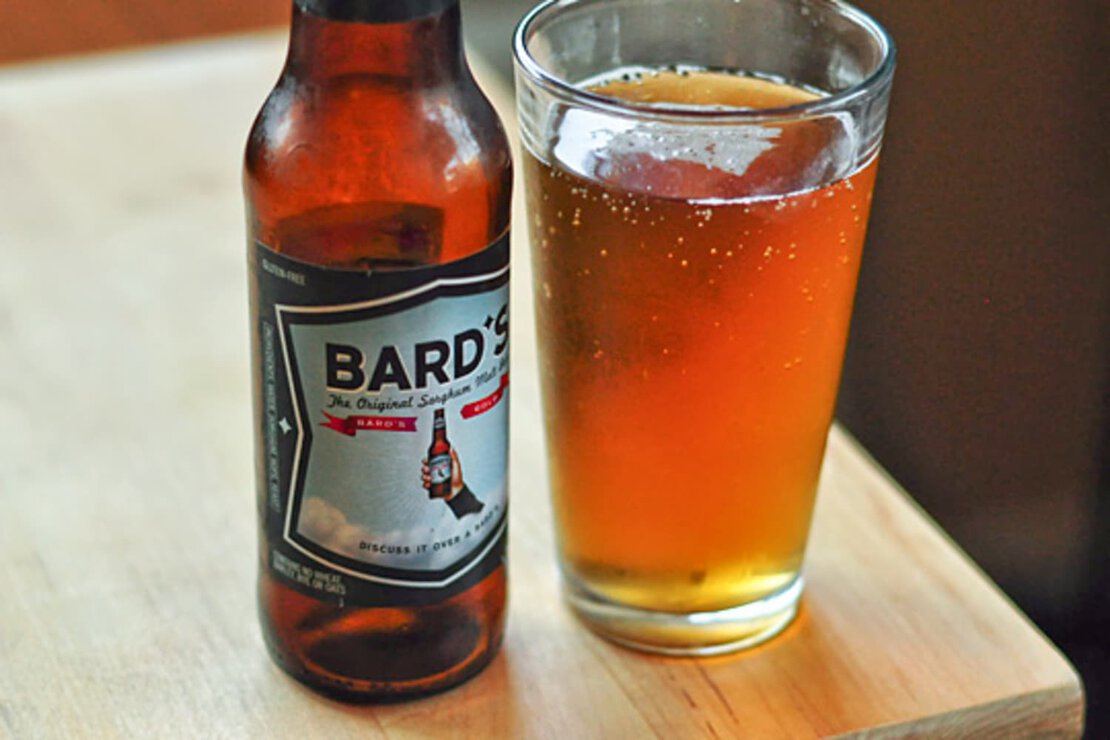 Ghostfish is based in Seattle, WA. They have a large restaurant and tap room that serves up a full menu of classic bar foods made gluten free. They have 7 flagship beers and some rotating seasonal releases.
Flagship:
Vanishing Point Pale Ale
Shrouded Summit Belgian White Ale (review)
Grapefruit IPA
Watchstander Stout
Meteor Shower Blonde Ale
Kick Step IPA
Peak Buster Double IPA
Past Seasonals:
It Came from the Haze - Hazy IPA (review)
All My Exes Live in Jalisco
Irish Goodbye
Gosefish Hibiscus-Cranberry Gose
Ghost Pepper Saison
Fresh Hop Release
Lunar Harvest Pumpkin Ale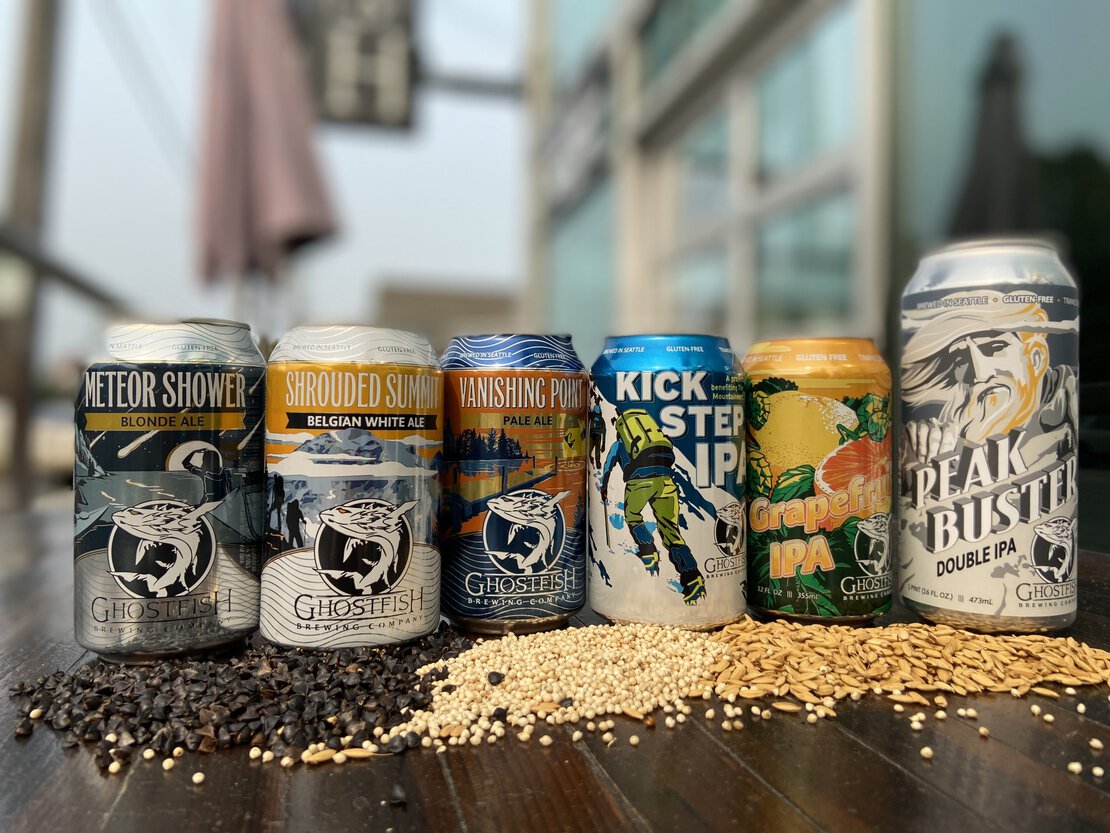 Glutenberg is based out of Montreal, QB. They have 9 year-round beers and distribute pretty widely in the US and Canada.
Year-round:
Blonde
IPA
Pale Ale
Red
White
Stout
Session IPA
Gose
Double IPA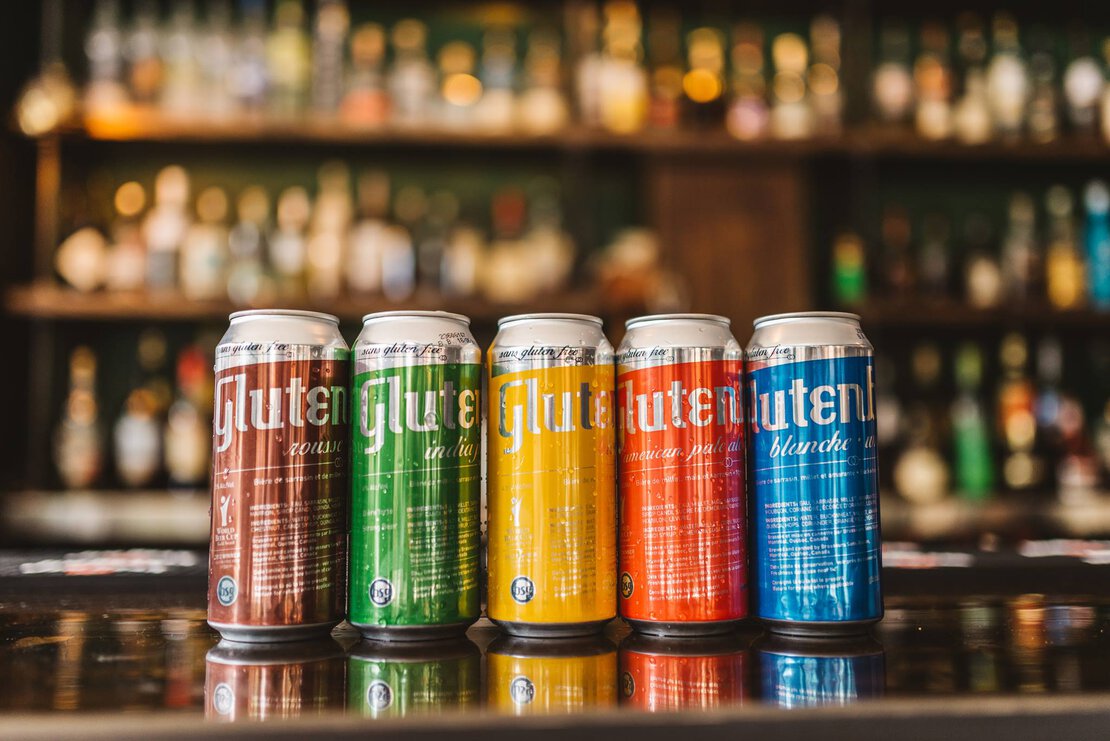 Fiesta Latina is a Mexican agave-based amber ale. It tastes fruity and light. If you can't consume any grains, this is a great option.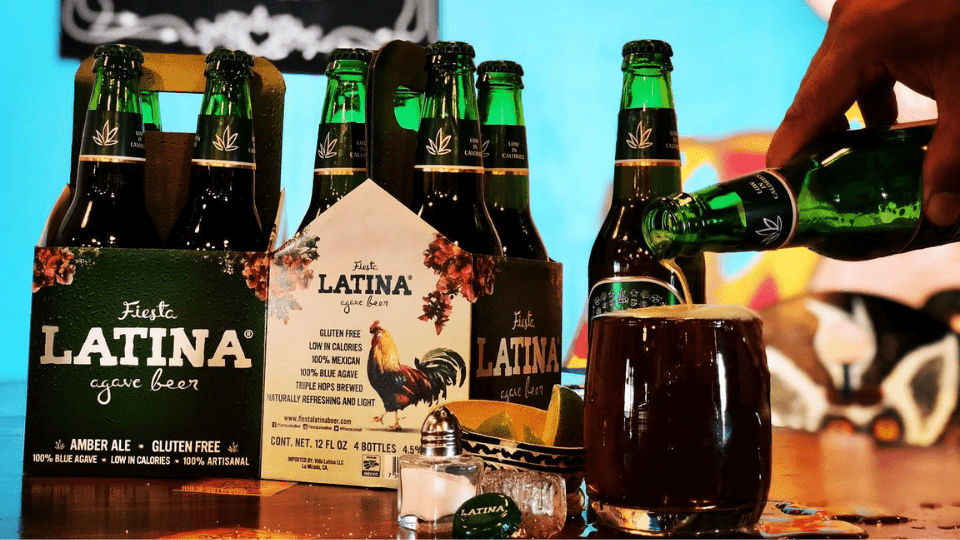 New Planet was founded in Boulder, CO. They currently offer 2 beers, but their product lineup has varied over the years. Their beers are light and hoppy.
Current Beers: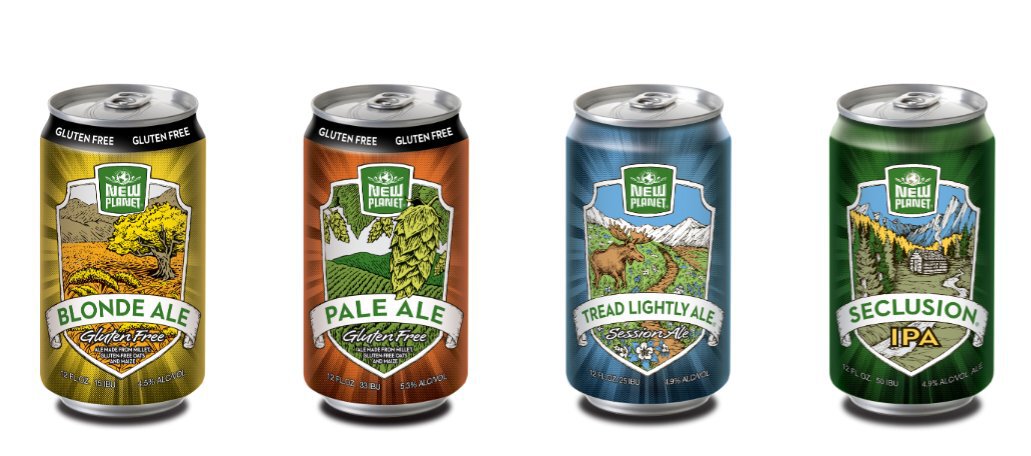 Alt Brew is a nano brewery in Madison, WI. They offer lots of dark beer options, which can be difficult to find GF. They have a taproom where you can order flights of beer or pick up bottles. Their taproom does not have a kitchen, but they offer packaged snacks. The list below includes beers on tap as of March 2022.
On Tap:
Conscious Oversight - Bourbon Barrel-Aged Stout
1808 Robust Porter
California Common
Hiking Boots Blonde Ale
Hollywood Nights
Copperhead
Blackwater - Scotch Ale
Holy Hop Grenade - Double IPA
Rustic Badger - Farmhouse Ale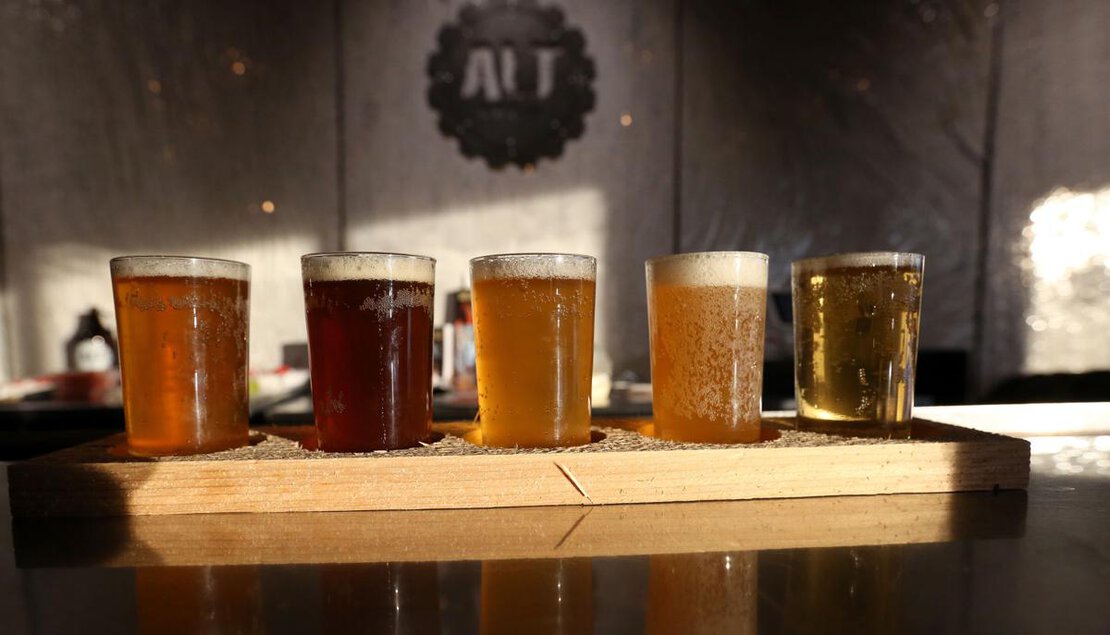 Located in Oakland, CA, Buck Wild has a taproom with food from local restaurant Kitava. Their dishes are free from gluten, dairy, corn, soy, peanuts, refined sugar and seed oils.
Current Beers:
Double IPA
Amber
Coffee Stout
IPA Hazy
Kolsch
Pale Ale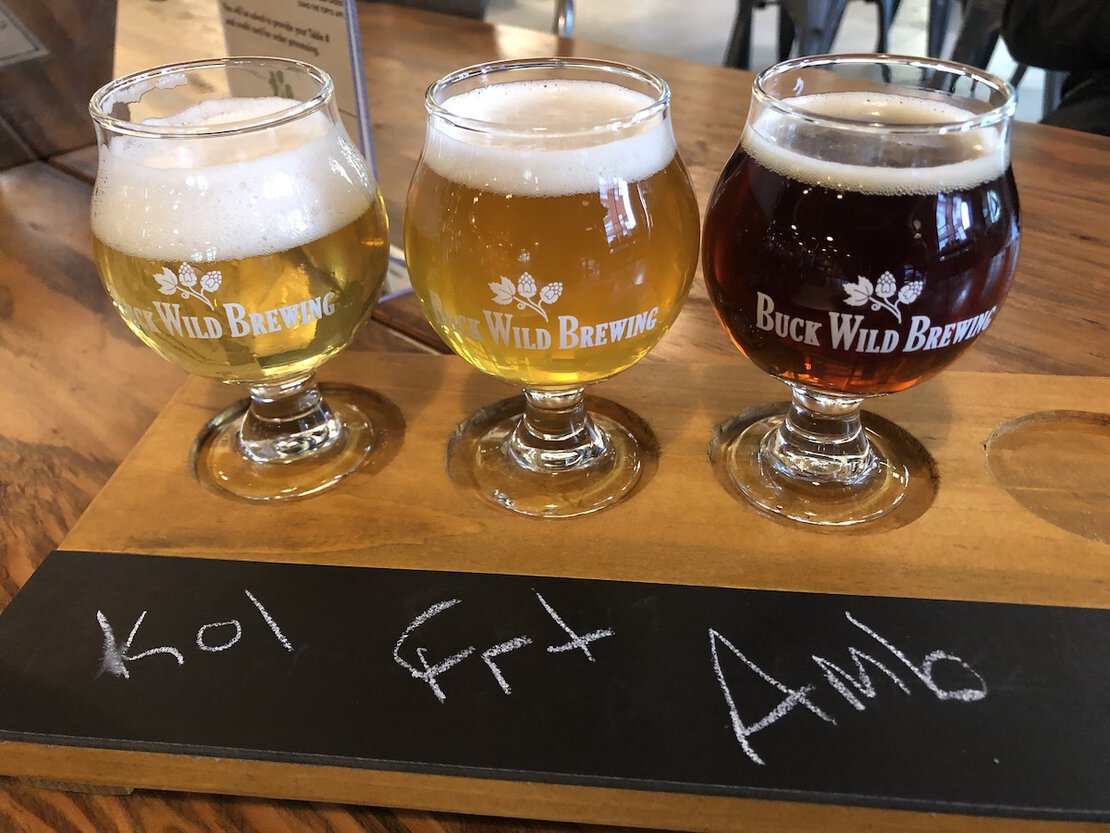 Burning Brothers is located in St Paul, MN. They have a no-frills taproom with recurring weekly events and a beer club.
Current Taplist:
Pyro American Pale Ale
Midway American Lager
Auntie M's Irish Red Ale
Tart Cherry Sour
Double Dry Hopped IPA
Roasted Coffee Ale
Northstar Radler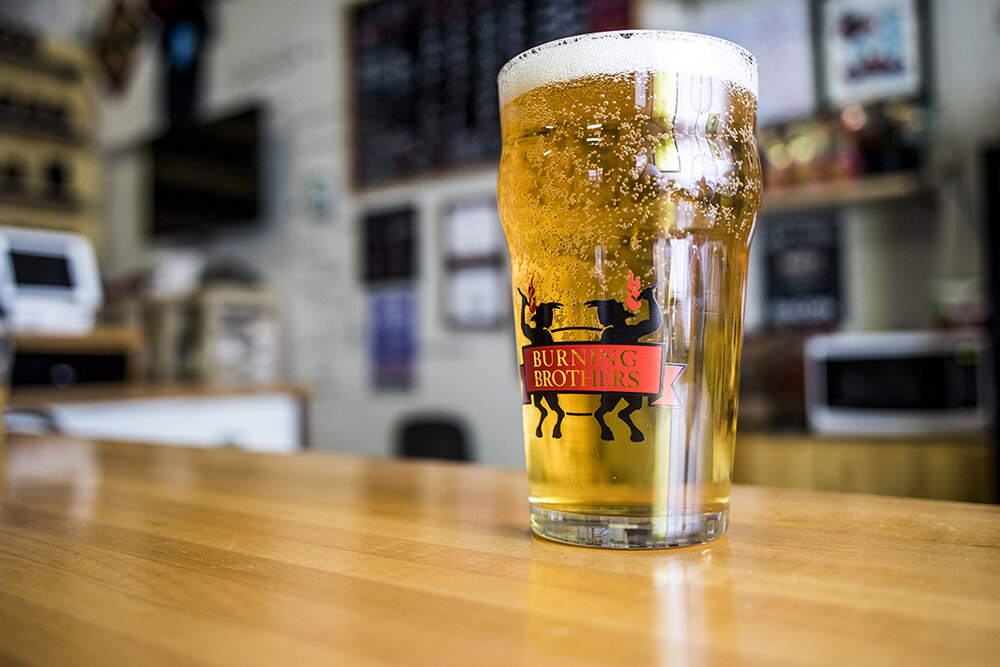 Dos Luces is a corn-based brewery located in Denver, CO. Chicha and pulque are ancient brews made from corn and maguey, popular throughout the Americas and currently experiencing a revival in popularity in Mexico. These drinks range from 4.5-11% in alcohol by volume. Dos Luces uses locally grown malted blue corn. They also offer seasonal varieties of chicha and pulque.
Year-round:
Chicha Inti
Pulque Metztli
Túpac Amaru Imperial Chicha
Moctezuma Imperial Pulque
Seasonal: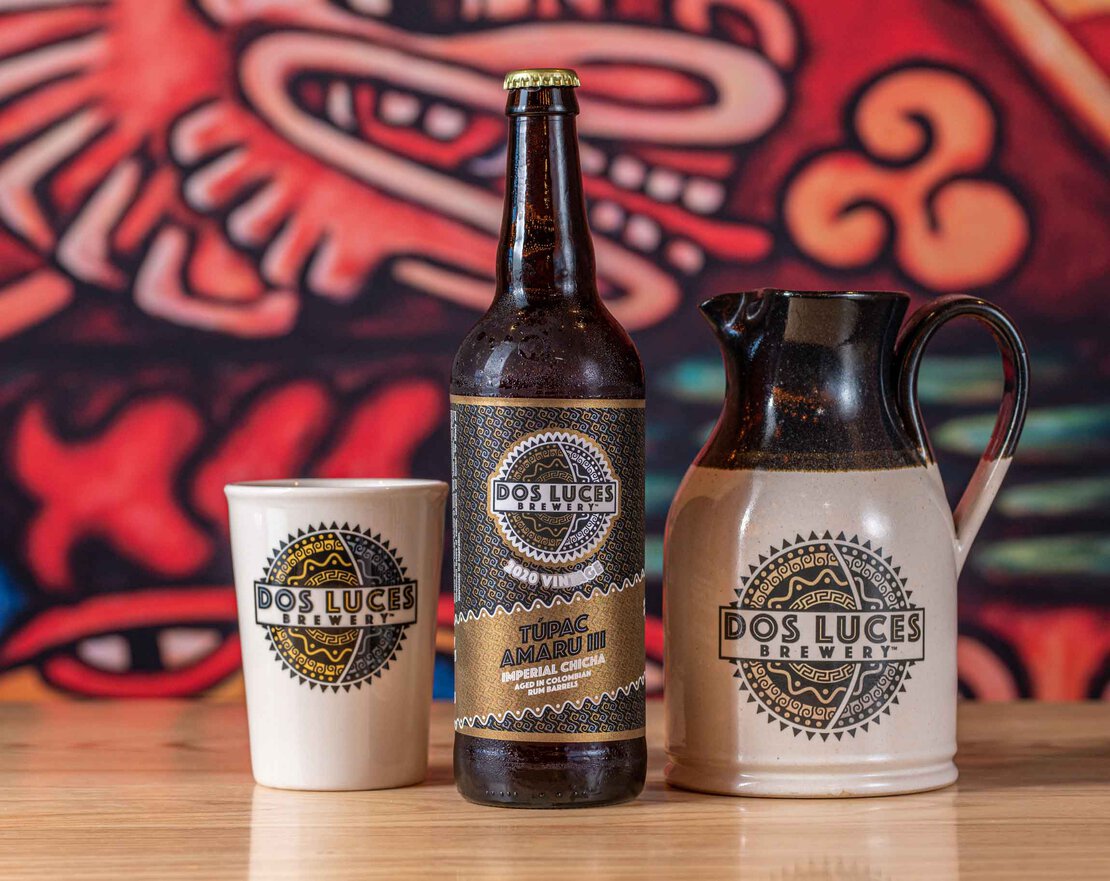 Eckert is a gluten free supply company that carries GF malts and equipment. They're located in Chico, CA. They also make very small batch beers for purchase in CA.
Previous Brews:
Kristina's Challenge - A Hop Forward Ale
Not a Quad - Belgian Style
Eckert's Select Lager
Doppel Dawg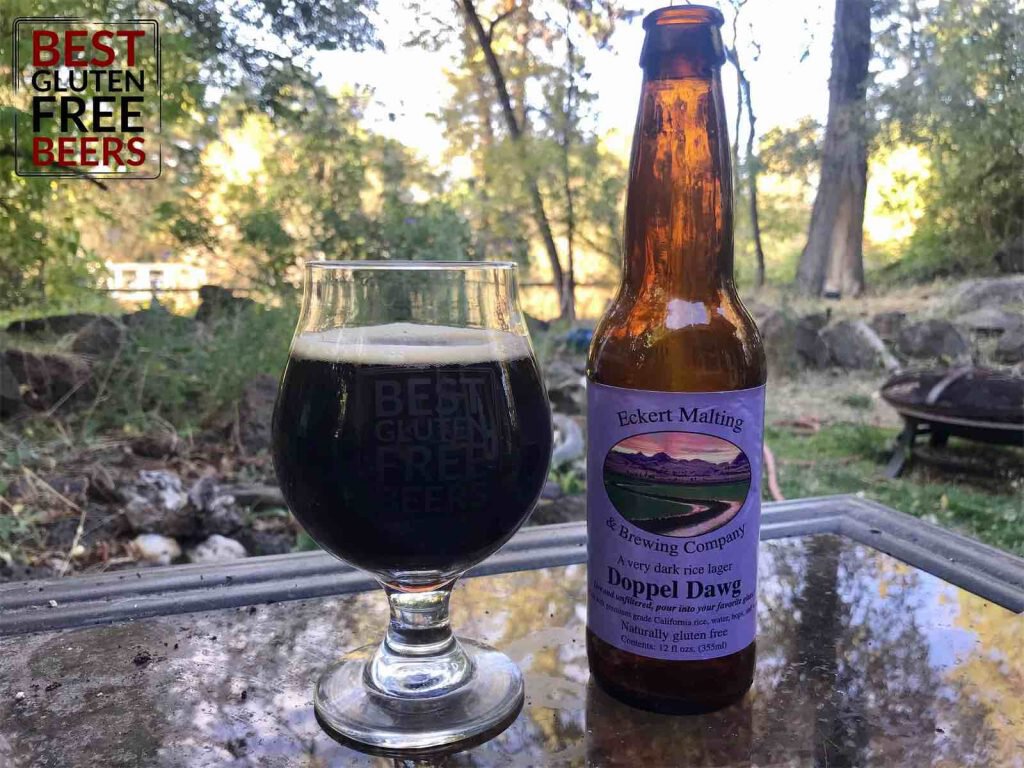 Evasion is located in McMinnville, OR. They have 3 core beers, plus rotating seasonals and small batch Mill & Barrel series. They currently ship to Oregon, Virginia, and Anchorage, Alaska.
Core Beers:
Hophoria IPA
Blonde Ale
Tantamount Stout
Current Seasonals:
Evasion Light
Eclipse Of The Tart
Blood Orange IPA
Mill & Barrel Series:
Yamhill Punch 2021 - Barrel Aged American Wild Ale
Coastal Collosus - Barrel Aged Imperial Stout
Batch 2 - Barrel Aged Imperial Stout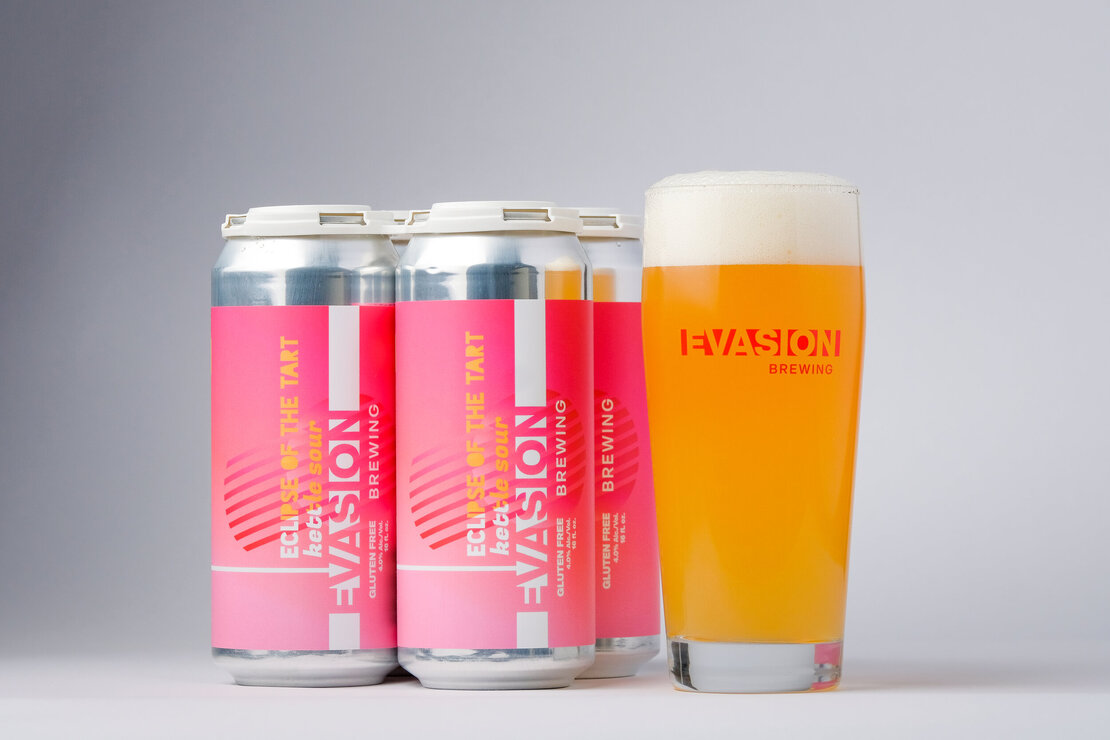 Located in Portland, OR, Moonshrimp is entirely oat free, gluten free, and vegan. They even uses beet sugar to avoid possible issue with animal products in cane sugar processing. They have 3 beers in their permanent collection, rotating seasonals, and very limited edition beer window exclusives.
Permanent Collections:
Negative Space - Dark Pale Ale
Starlight White - White Ale
One Small Step - IPA
Seasonals:
Spruce Tip Brown
Sour - Hibiscus Lime Gose
Amber Laber
Window Exclusives:
Coffee Porter
Juniper Seasonal
Anise and Elderberry Gruit
Jalapeño Saison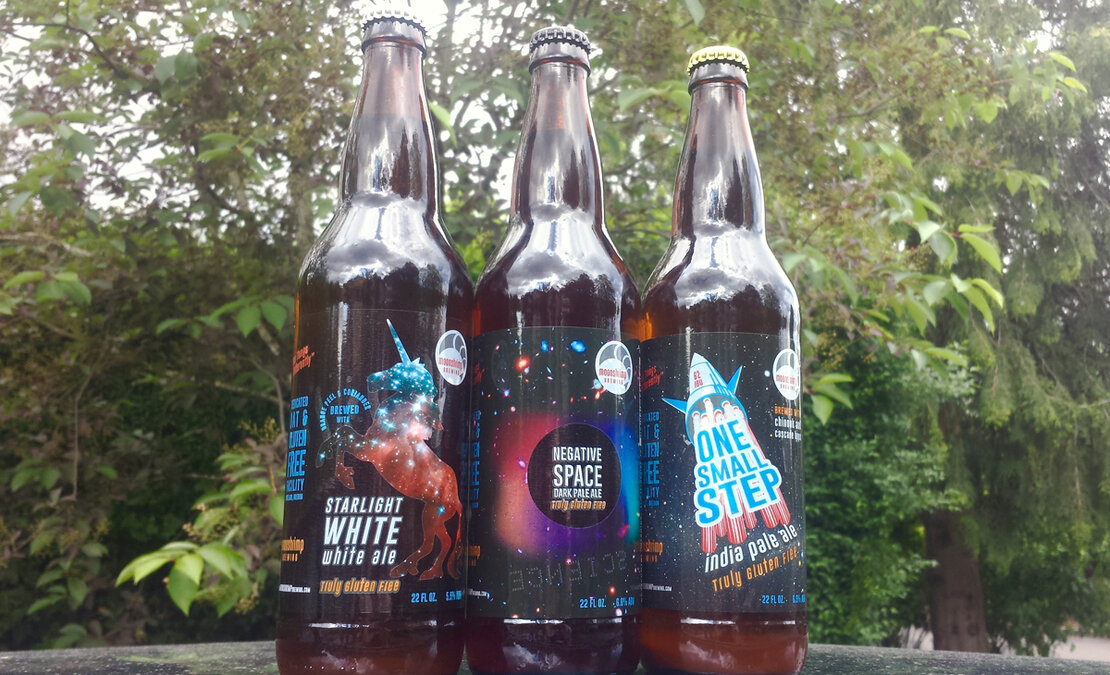 Neff stands for New Era Fine Fermentations, but it's also the founder's last name. They're located in Tulsa, OK and have a taproom with classic bar food made GF as well as brunch! They have 6 flagship beers, rotating seasonals, and one-offs that are offered only in the taproom.
Flagships:
Apollo Blonde
Ignition Switch - Belgian Pale Ale
Raspberry Pride - Fruited Kettle Sour
No Barriers - Dry-hopped American Pale Ale
Spacerveza - Mexican Lager
Astronaut Cookies - Oatmeal Stout
Seasonals:
Mars-zen - German Märzen
Earthrise
Moonrise - Stout
One-offs:
Black is Beautiful - Imperial Stout
Sunny-bee - Fruited Kettle Sour
Graffle Fritter - Graf (an apple cider/beer hybrid)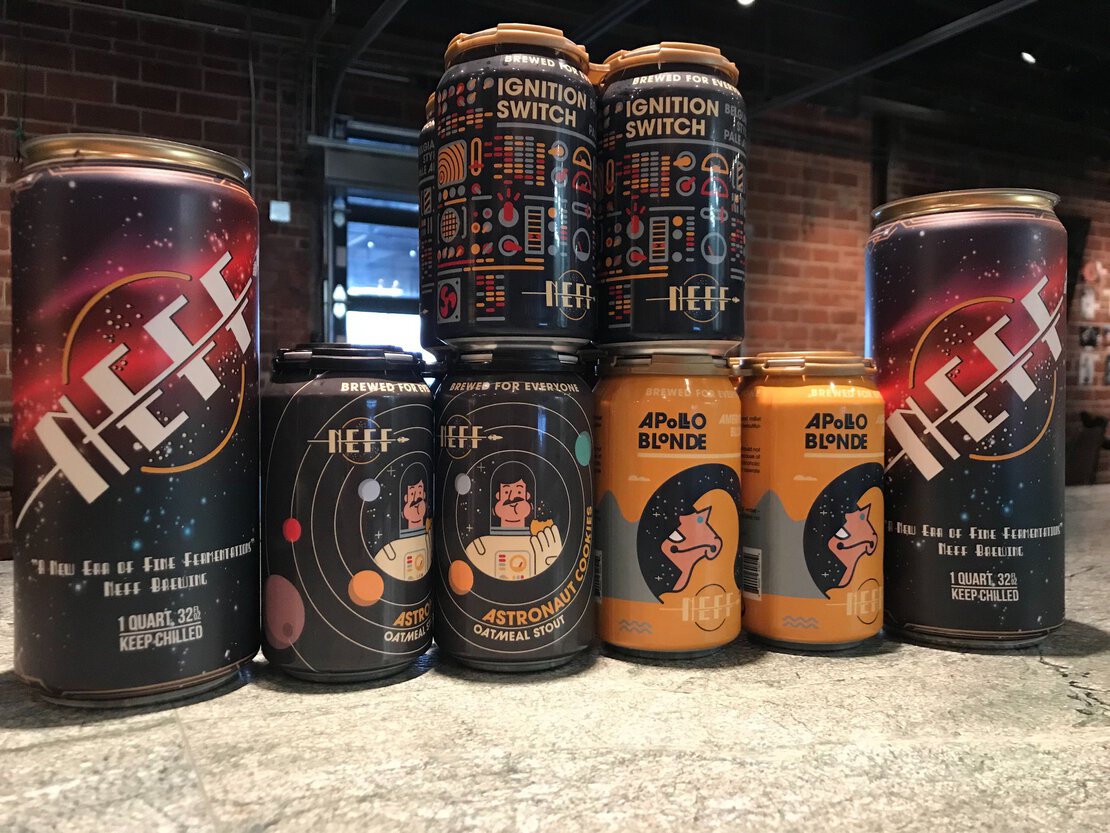 Red Leaf is a tiny brewery in Jeffersonville, VT. Their instagram has the most up to date beer flavor information.
Recent Offerings:
Woodcutter SPA
Woodcutter IPA
Hop-Tensium Black IPA
Black (Raz) Magic IPA
Pumpkin Ale
En Hivér (Winter) Spice Ale
Yeah Buck Too Ale
Roasty! Brown Ale
Woodpile Maple Brown Ale
Woodsmoke Porter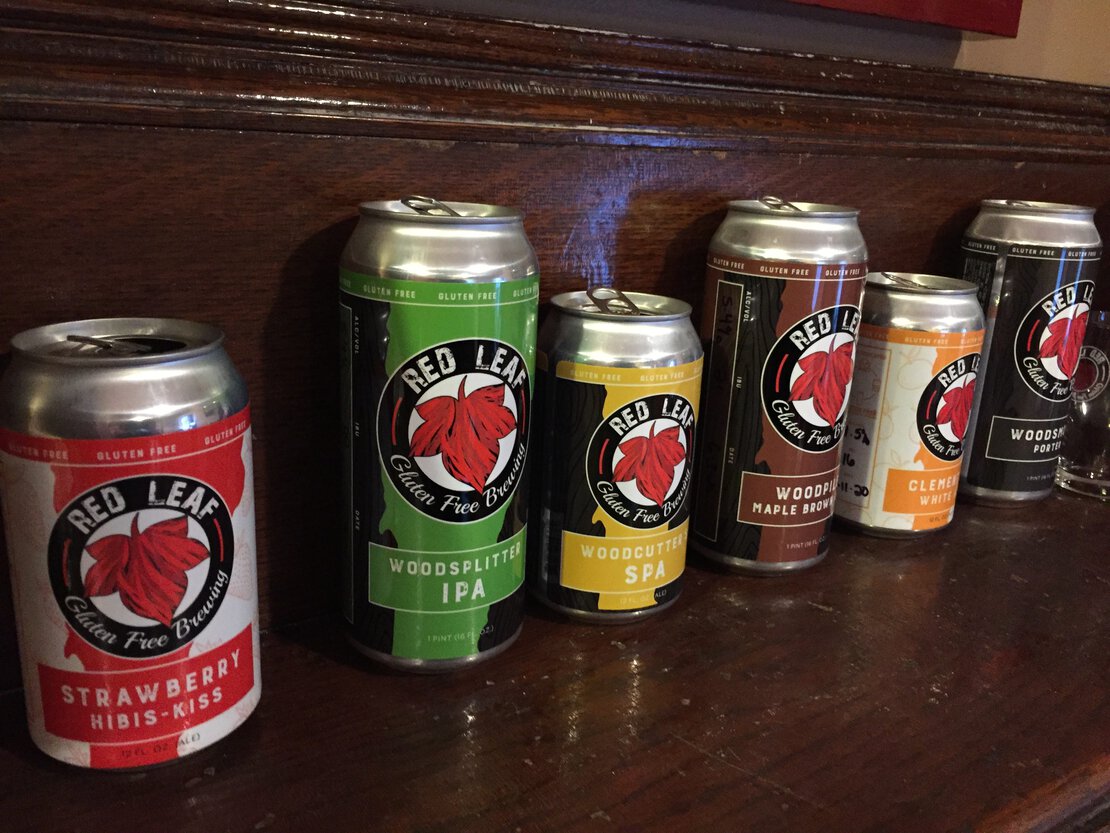 Rolling Mill is located in Middletown, OH and are currently the only dedicated GF brewery in the state.
Beers:
Lunch Bucket - Ultra Light Lager
Two Goldens - American Lager
10-09 - German Pilsner
Anti-Federalist - American Pale Ale
Threes Chaos - IPA
Ironman - Amber Lager
Ingot - Brown Ale
Open Hearth - Stout
Lauktoberfest - Marzen
Hollow Hayride - Imperial Pumpkin Ale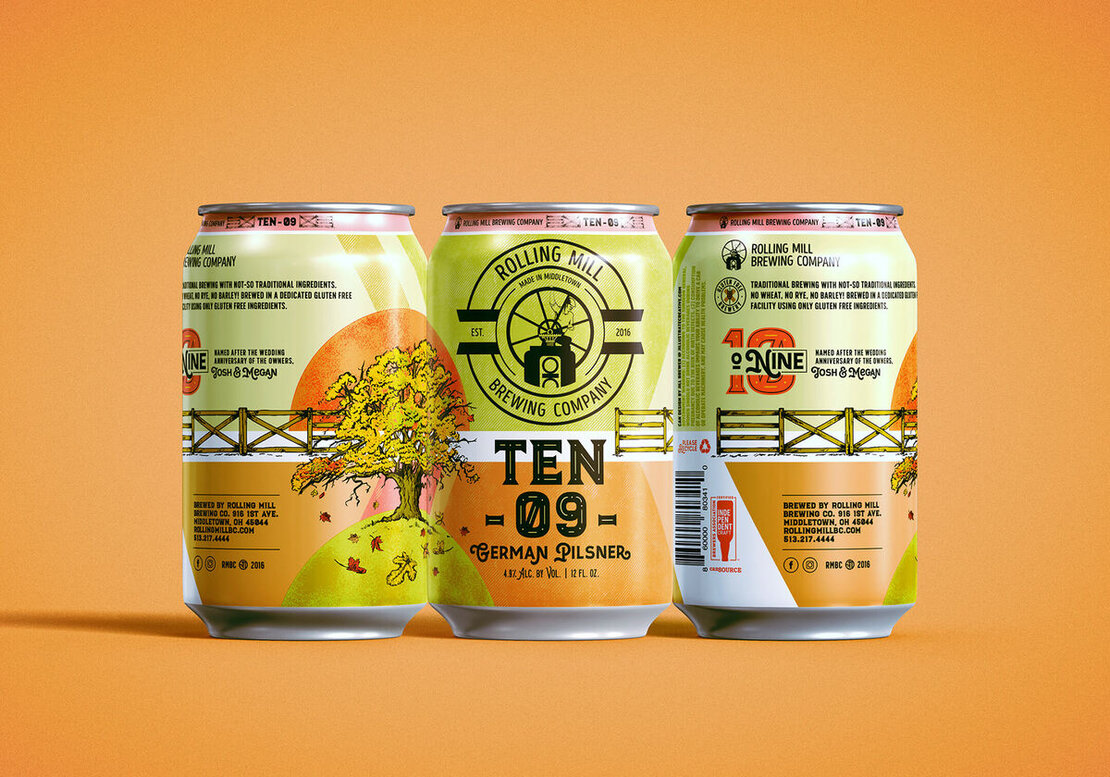 Divine Science is located in Santa Ana, CA. They have a taproom and offer packaged food to go with their gluten free and vegan beers.
Core Beers:
Third Contact IPA
Event Horizon Blonde
Moka Diosa Stout
Divine Millsner
Particle Haze Hazy IPA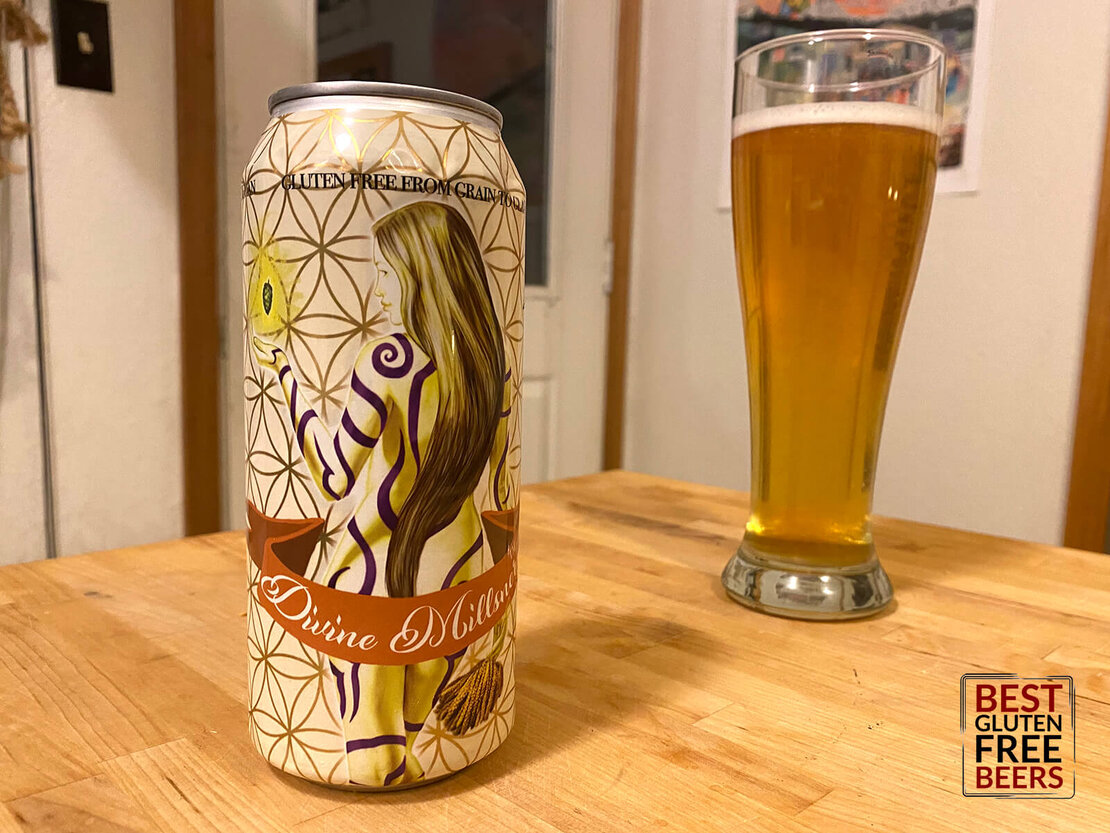 Steadfast is located in Albany, NY. They currently offer 4 beers.
Year-round:
Pale Ale
Oatmeal Cream Stout
IPA
Blonde Ale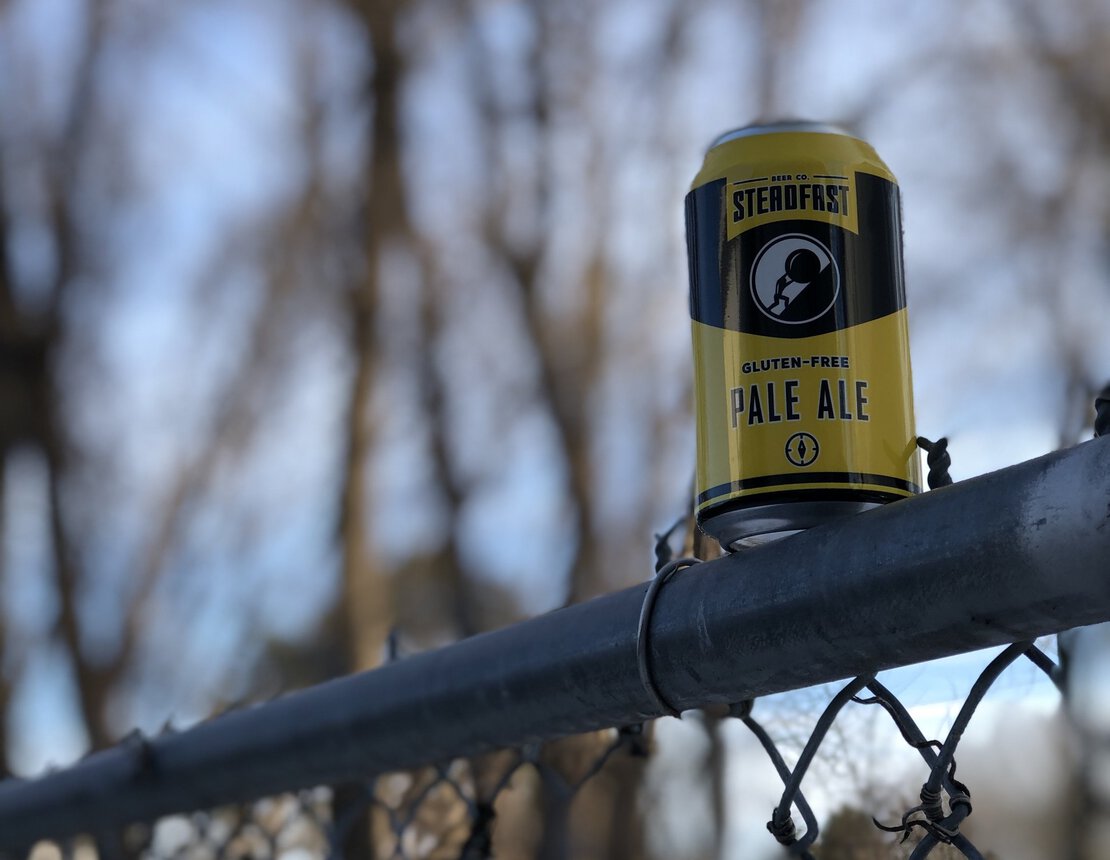 Heathen's Brewing is the only dedicated gluten-free craft brewery in Western Canada. They're located in Calgary, AB. They have 4 regular flavors on their taplist, plus rotating seasonal flavors.
Taproom List:
Tropical Haze NEIPA (New England IPA)
Asgard Ale - Traditional American Ale
Kvasir's Peanut Butter Stout (contains lactose)
Land of Njord Milk Stout (contains lactose)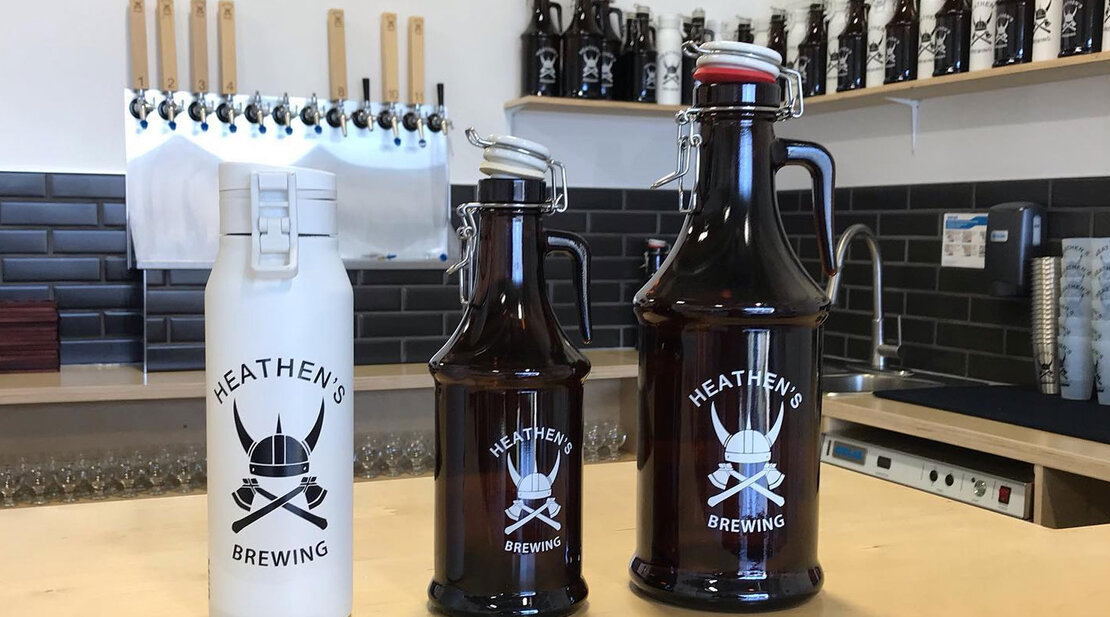 Helix is located in Saint-Alexis-des-Monts, QC, in Canada. Currently the beers are distributed within Eastern Canada.
Core Beers:
NEIPA - Saison
Farmhouse - Saison
Session NEIPA
Fruits NEIPA - Ananas
Fruits NEIPA - Mangues
Sour - Framboise
Sour - Mûres
Sour - Fruits des Champs
Sour - Pêche et Fruits de la Passion
Sour - Tropicale
Sour Dessert - Bleuets, Mûres et Cannelle
Sour Dessert - Ananas, Bleuets et de Vanille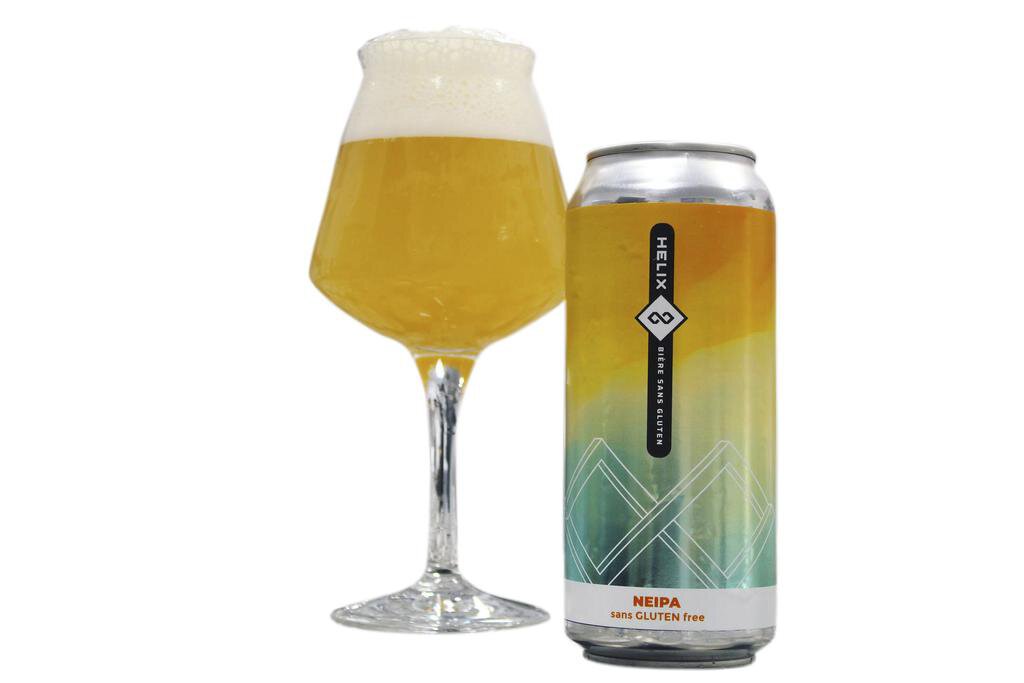 Shared Breweries that Make Gluten Free Beers
Certain breweries make beer using only gluten free ingredients, but they also make regular beer. They have a shared facility, so cross-contamination could be an issue, depending on their procedure.
Otherwise is brewed in a shared facility with Hunter's Point Brewery (a.k.a. Speakeasy Ales and Lagers) in San Francisco's Bayview neighborhood. It's made with gluten free ingredients but is manufactured on shared equipment with regular beer. However, an extensive cleaning process is completed before each brewing session, and they often also use a beer clarifying enzyme that removes any possible gluten.
Current Lineup:
30,000 Feet - Juicy IPA
Calrose Crisp - Rice Lager
Hella Nibs - Dessert Stout
Péché de Pêche - Kettle Sour
Western Addition - Pale Ale
Past Releases:
Guava Fresca - Kettle Sour
IFLS - Juicy IPA
Sonic Bloom - Hazy IPA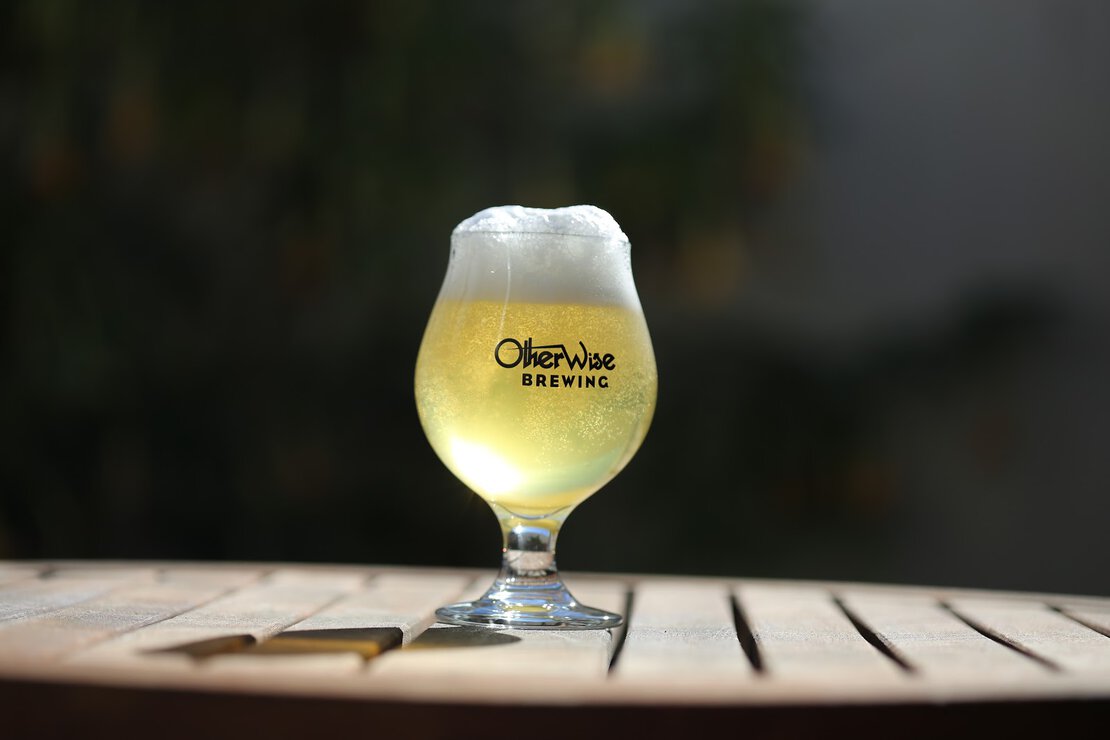 BC is located in Hunt Valley, MD and produces Maryland's first GF beer. Brewed from the start with gluten free ingredients, on fully dedicated equipment, run on fresh lines and taps that have never been contaminated. However, they are brewed in a space that also brews gluten-containing beer. They're incredibly careful to keep these ingredients separate and they also use ELIZA testing to ensure beers are gluten free. Their gluten free line of beers is called CEAL Team.
GF CEAL Team Beers:
Cantaloupe Sour
Blonde
IPA
Stout
Pale Ale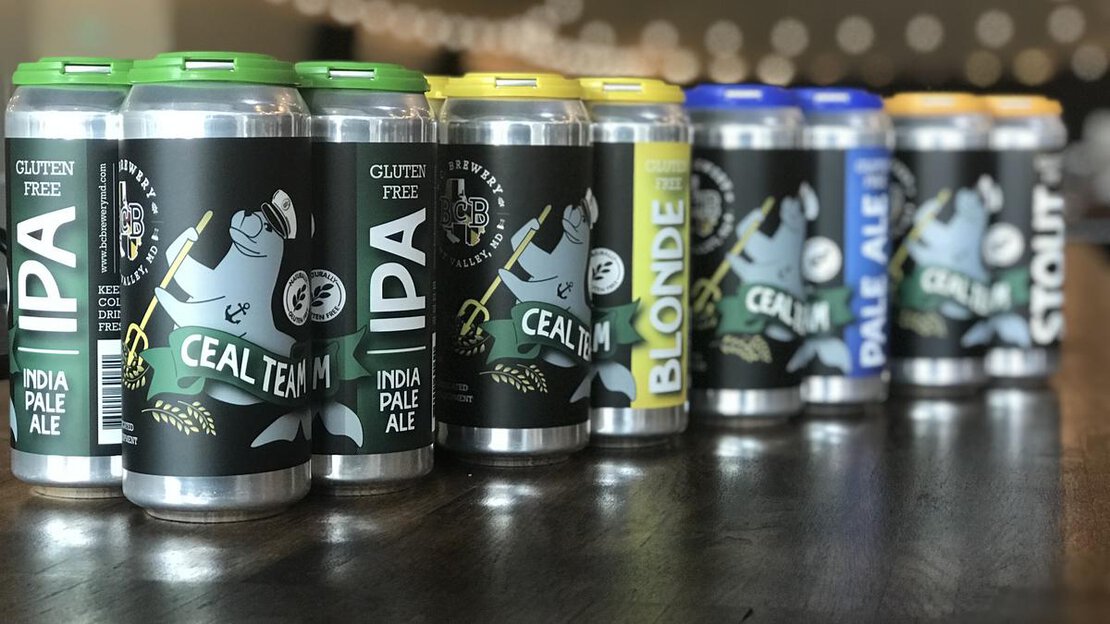 Dark Hills is located in rural southwestern MO. They're a a project from Whistling Springs Brewing Company. Dark Hills now have their own dedicated brewhouse for gluten free beers, but their taproom also serves traditional gluten-containing beers. You may wish to ask in person for more specifics about how cross contamination possibilities are handled.
Perennial Favorites:
Plundered Abby Tripel
Sliepnir's Kick Maple Porter
Ayla's Amber Ale
Loki's LemonAle
Seasonal Favorites:
Spring Shandy: Blueberry Amaretto (March through May)
Summer Shandy: Peach Pecan (June through August)
Fall Shandy: Apricot English Walnut (September through November)
Winter Shandy: Cranberry Black Walnut (December through February)
Marzen Lager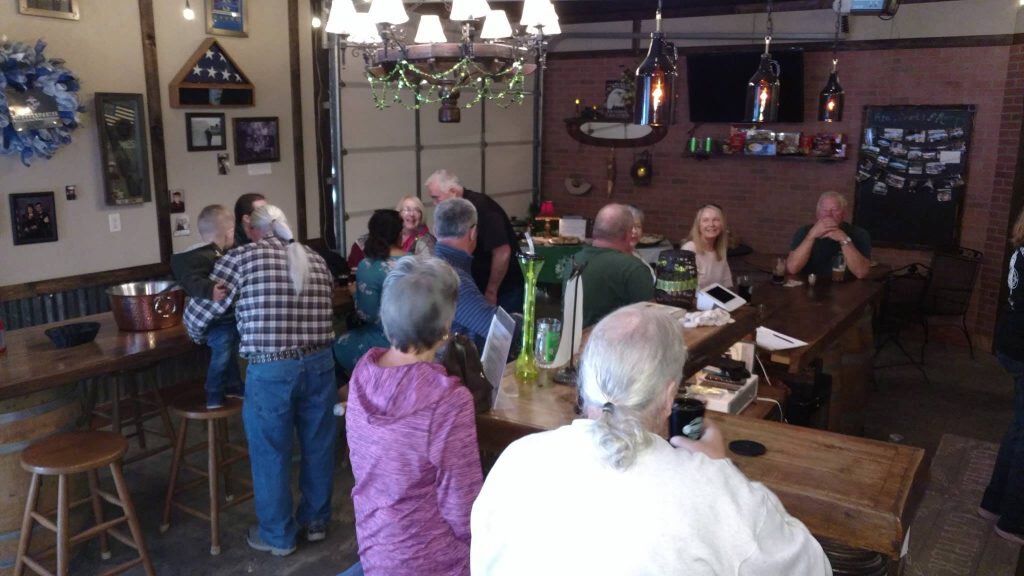 Lakefront Brewing, based in Milwaukee, WI, produces 2 styles of beer that are gluten free under their New Grist line. They don't share production information, but the beers are certified gluten free, which means batches are rigorously tested to be below 20 ppm gluten. Year-round:
GF Pilsner
GF Gose with Lime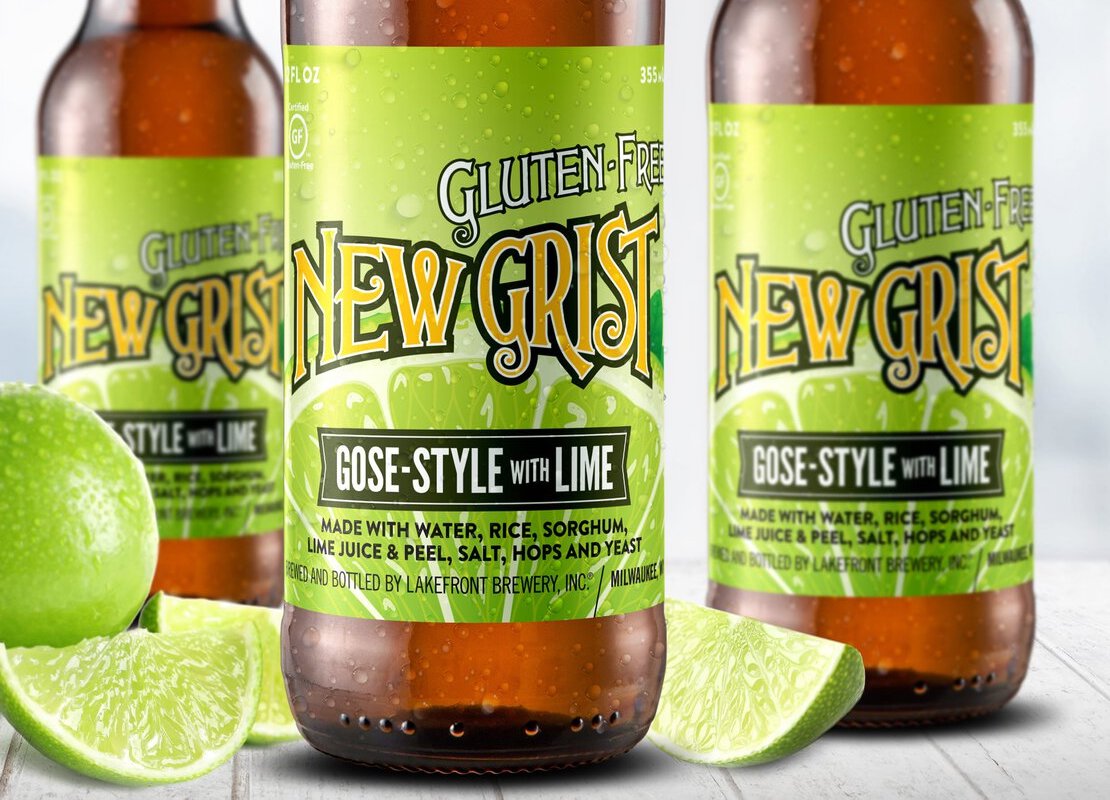 High Hops is located in Windsor CO. They mostly brew regular beer, but they offer one gluten free option called Puckerberry, which is a blackberry kettle sour. It can be purchase in a can or at the taproom. Cross-contamination is possible, so be sure to ask about their precautions before consuming.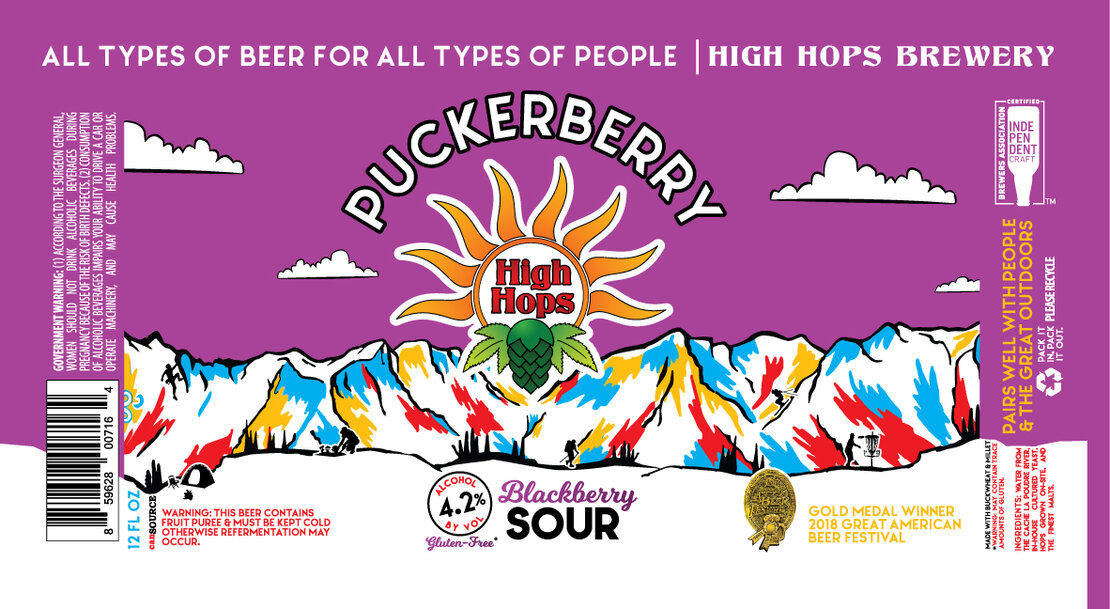 Armored Cow is located in Charlotte NC. They are a traditional brewery that offers a couple gluten free options, including a few seltzers. ross-contamination is possible, so be sure to ask about their precautions before consuming.
GF Beers:
Whole Lotta Rosie - Vanilla Coffee Blonde Ale
Serenity Now - Pale ALe
Hell Yeah - Hazy IPA
GF Seltzers:
What Plants Crave - Blue Raspberry
Crushin IT - Orange Creamsicle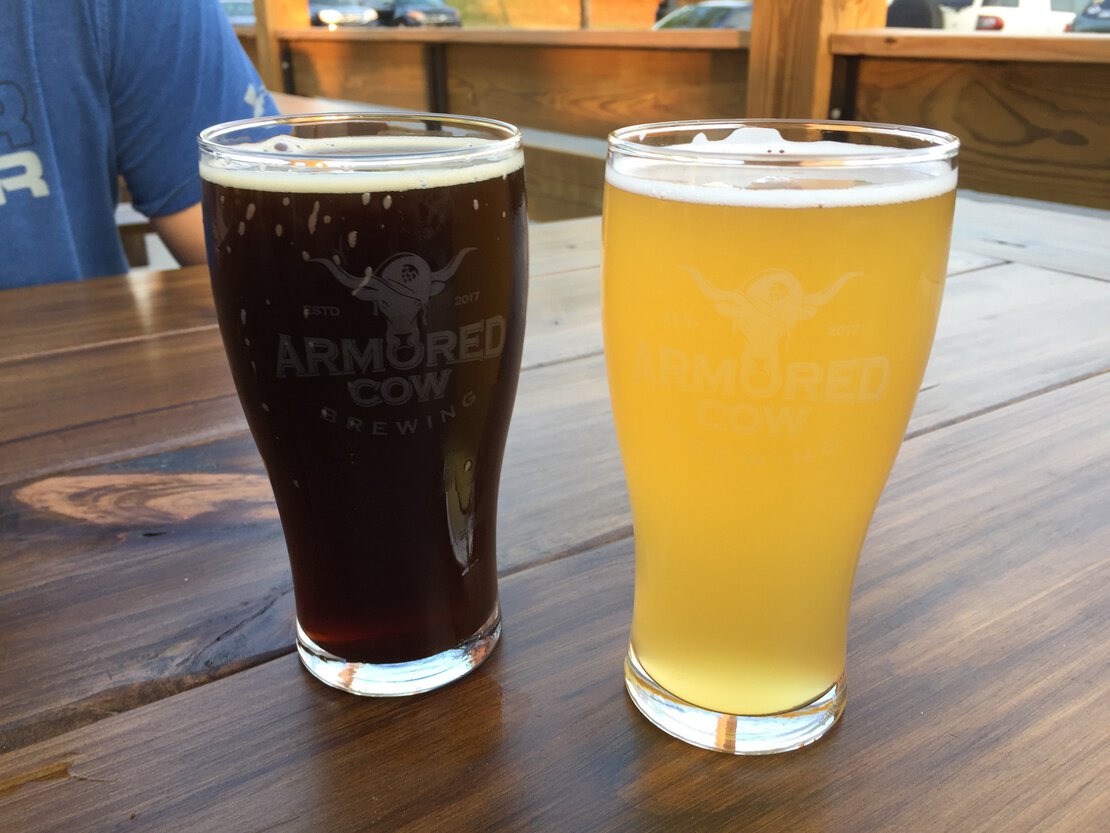 Located in Jersey City, NJ, Departes Soles makes both gluten-full and gluten free beers. They take cross contamination very seriously and have a proprietary cleaning process between regular and gluten free batches to ensure no gluten makes it into a gluten free brew. They also used dedicated gluten free tap lines and have 2 entirely gluten free fermenters.
Year-round:
GoodbIPA: Four My Homie - Westcoast IPA
Seasonal:
A Dark Knight - Black IPA
Go Big or Go Home - Belgian Tripel
None Shall P.A.T.H. - American Pale Ale
Rick Rolled - Oat Coffee Stout
Ghost of Pumpkins Passed - Pumpkin Spiced Ale
Brrr-Berry - Raspberry Pie Ale
Bumper Hops - New England Style IPA
Senses Pail - Collab with Senses Fail
New Jersey Ninja - Blonde Ale with Honey and Green Tea
All Together - NEIPA, collab with Other Half to benefit service industry folks
Brut Tang Can - Mimosa IPA
Birdie Juice - Kolsch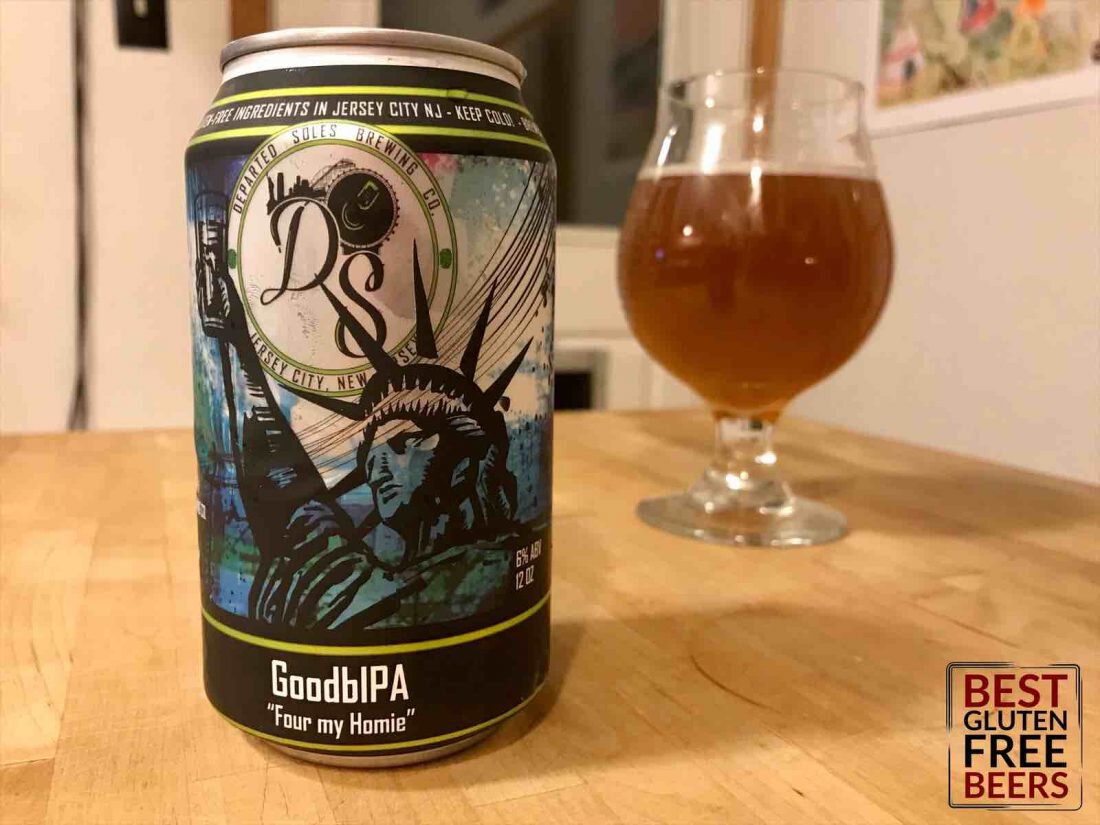 Element is located in MA. They don't currently share much information about their brewing process for the gluten free sake IPA online, but it's certainly unique. It's been brewed with brown rice and malted millet.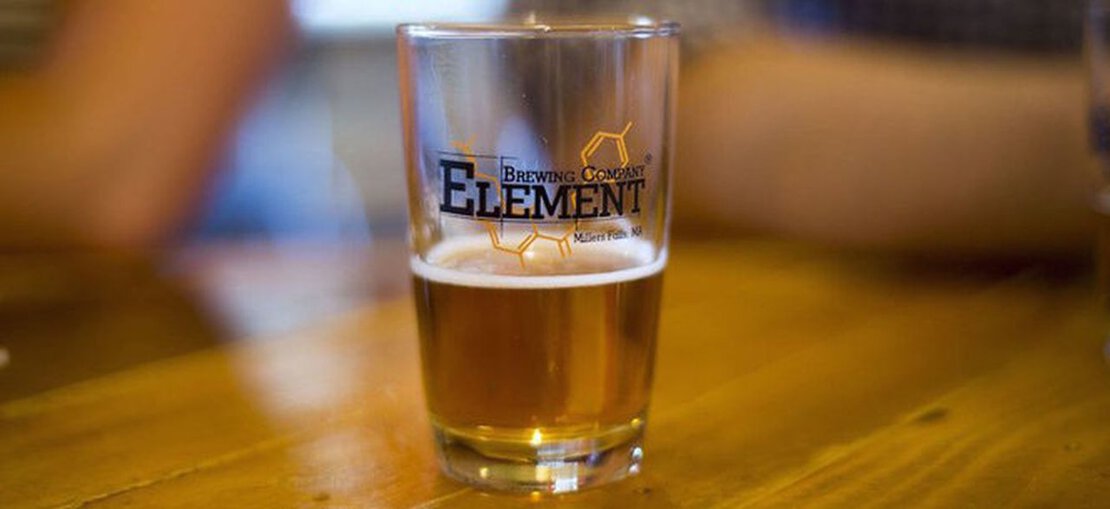 Located in Henderson, NV, Joseph James has a full line of regular beers. They currently offer one gluten free option, which is the Foxtail Ale. The beer is not certified and we haven't been able to confirm if their brewing and canning line follows practices to avoid cross-contamination.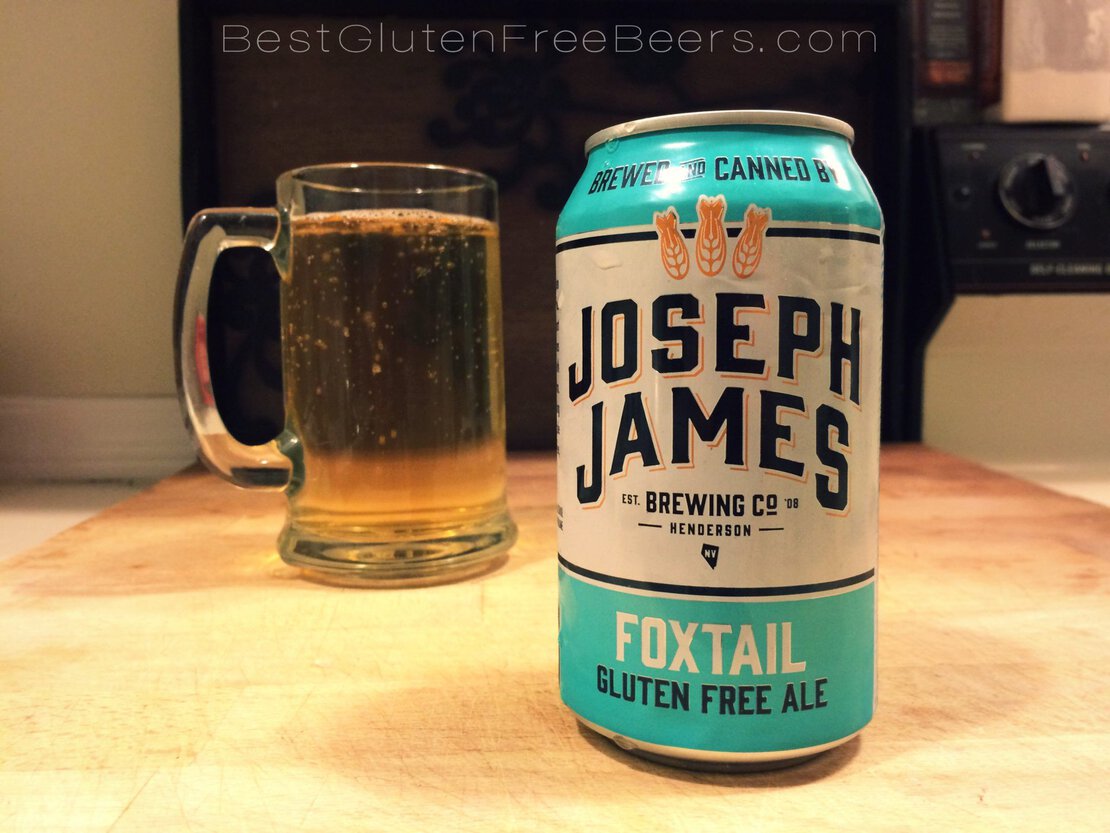 Martin City Brewing in based in Kansas City, MO. They offer one gluten free beer option called Operation: Yoga Pants. They don't confirm their gluten free brewing practices online, so we'd recommend asking for specifics in person to make sure it's safe for you.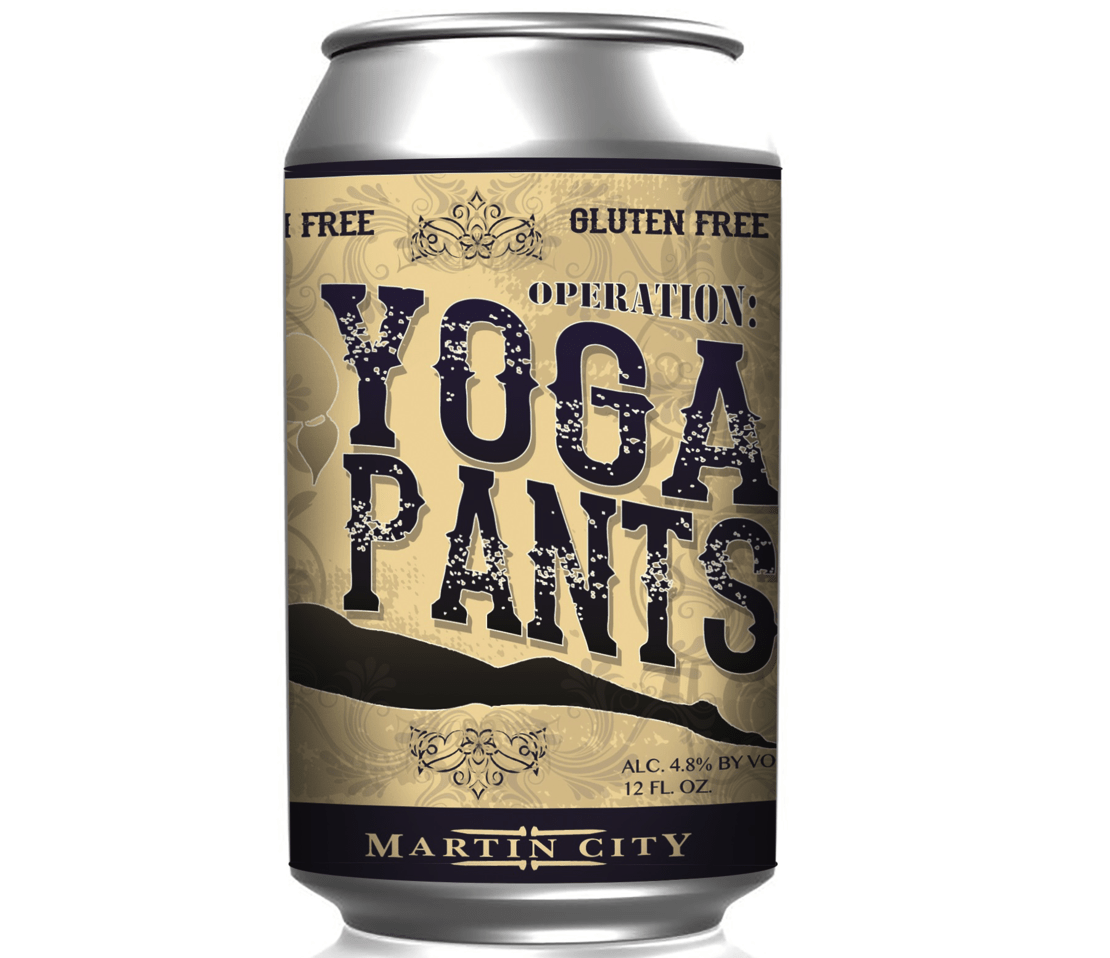 Minhas was started in Wisconsin, and Boxer is a line of their beers that offer a gluten free option. It's currently only available in Canada, but they plan to distribute this option within the US soon. Their website says it's safe for celiacs, but does not include further information about how cross-contamination risks are managed.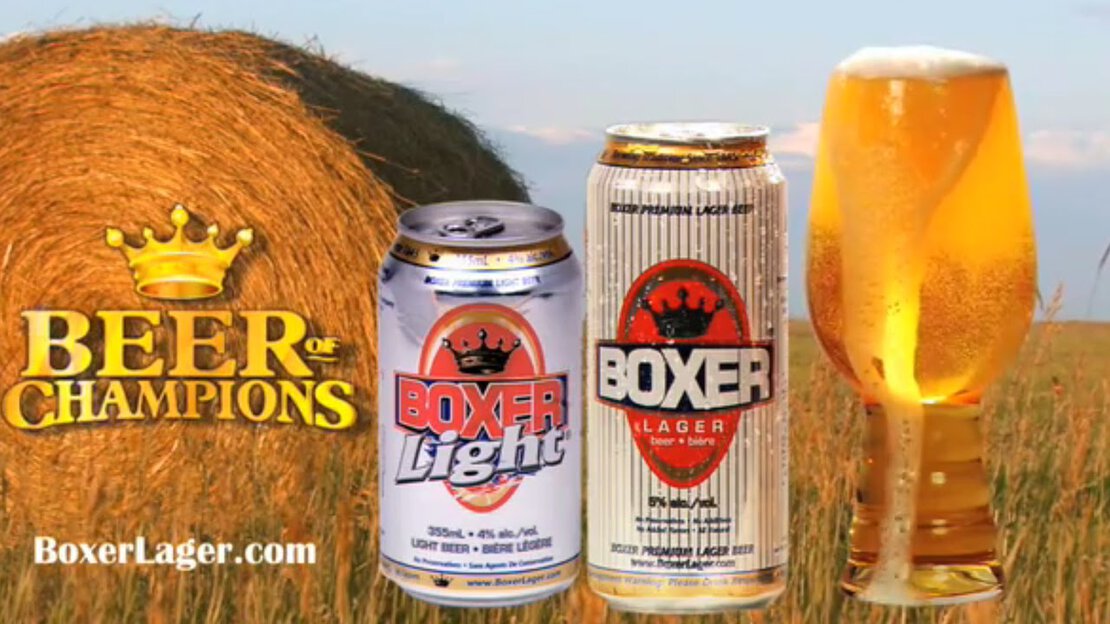 Sibling Revelry is located in Westlake, OH. They've produced various gluten free options, and tend to produce small batches. Their gluten free beer is brewed with 100% gluten free ingredients and tested below 10ppm for gluten presence.
Previous GF Beers:
Olly Olly Gluten Free - Pale Ale
Gluten Free Wit - White Ale Brewed with Cherries
Hazy Gluten Free IPA
Lemongrass Saison
Gluten Free Pale Ale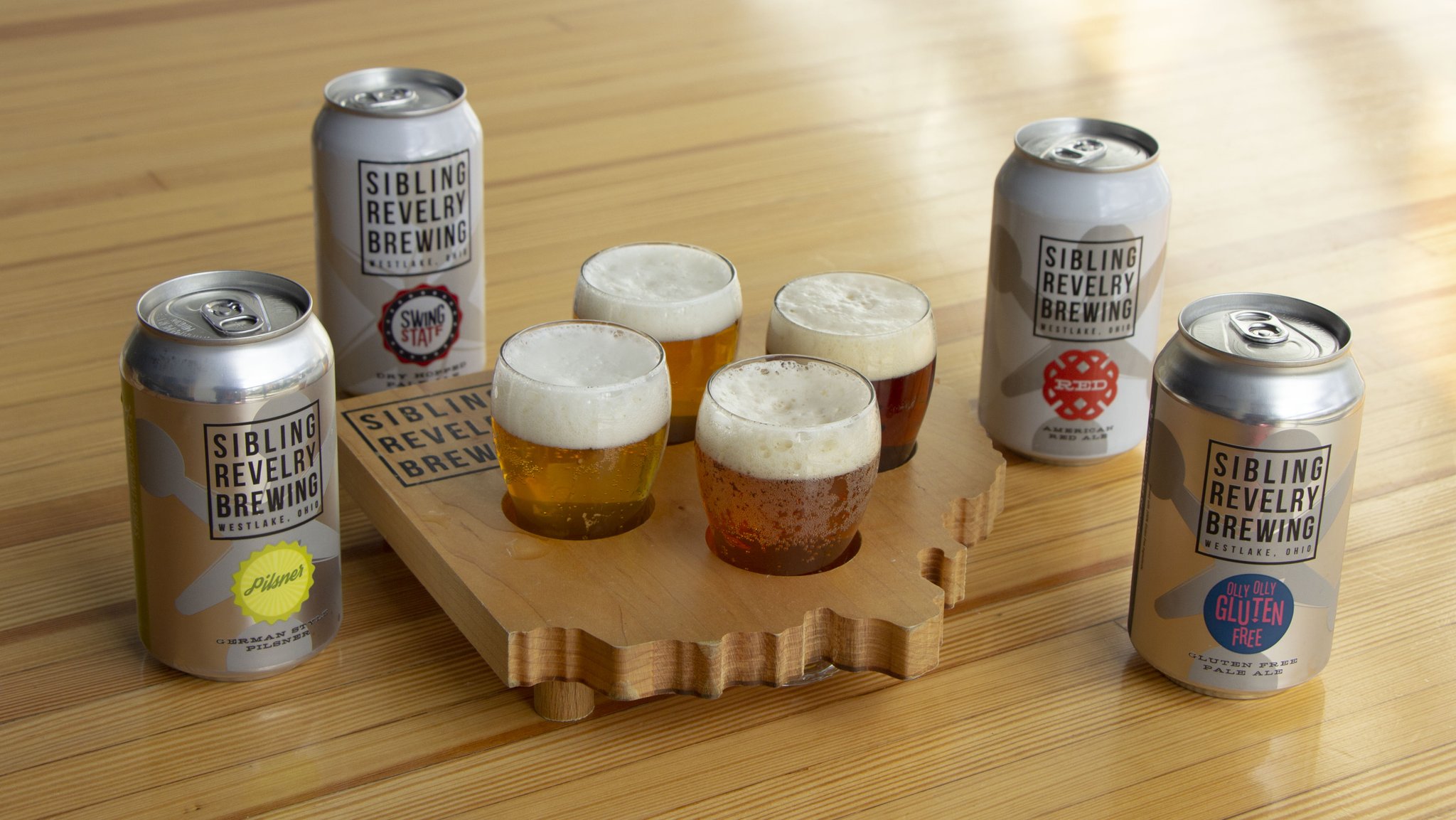 Microbrasserie Nouvelle France produces 4 gluten free beers, plus they grow and malt their own grains used to brew they products. They're located in Québec. They currently don't include cross-contamination precaution information online.
GF Beers:
Messagere Blonde - Blonde Ale
Messagere Rousse - Red Ale
Messagere Light - Millet Lager
Messagere aux Fruits - Berry Ale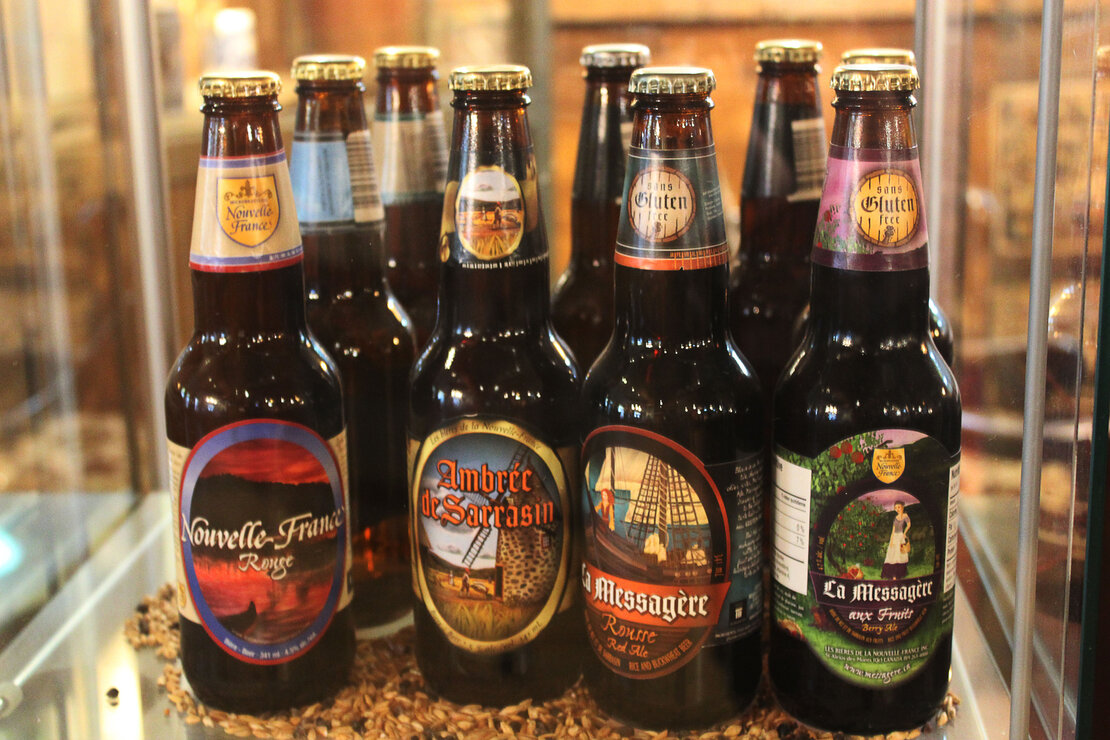 Ontario, Canada is home to Exchange Brewery. They product one gluten free option: their GF saison brewed with buckwheat. They don't confirm if careful cross-contamination prevention is maintained, so you may wish to investigate further before consuming.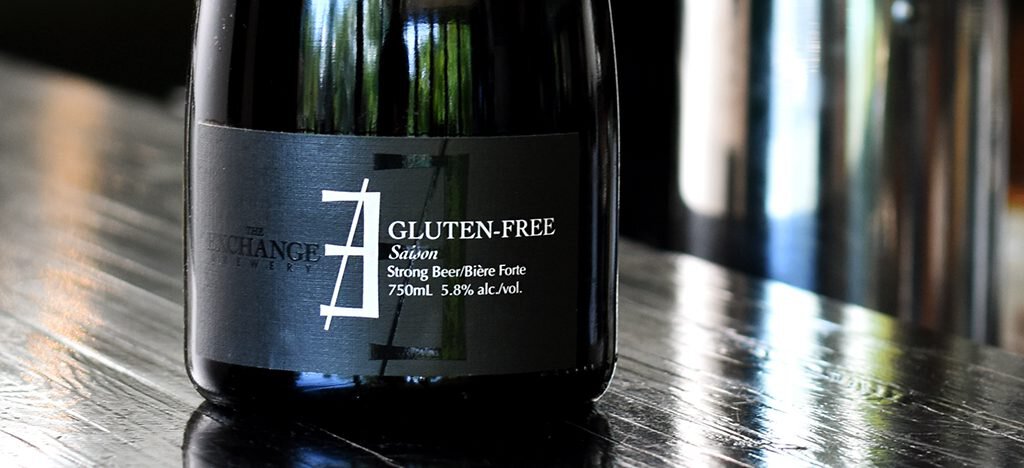 Whistler Brewing is located in Whistler, BC Canada. They currently offer two gluten free options: Forager Pale Ale and Forager Lager. Brewing procedures are not shared online, so we'd recommend checking with Whistler that this beer is safe for your gluten intolerance levels before consuming.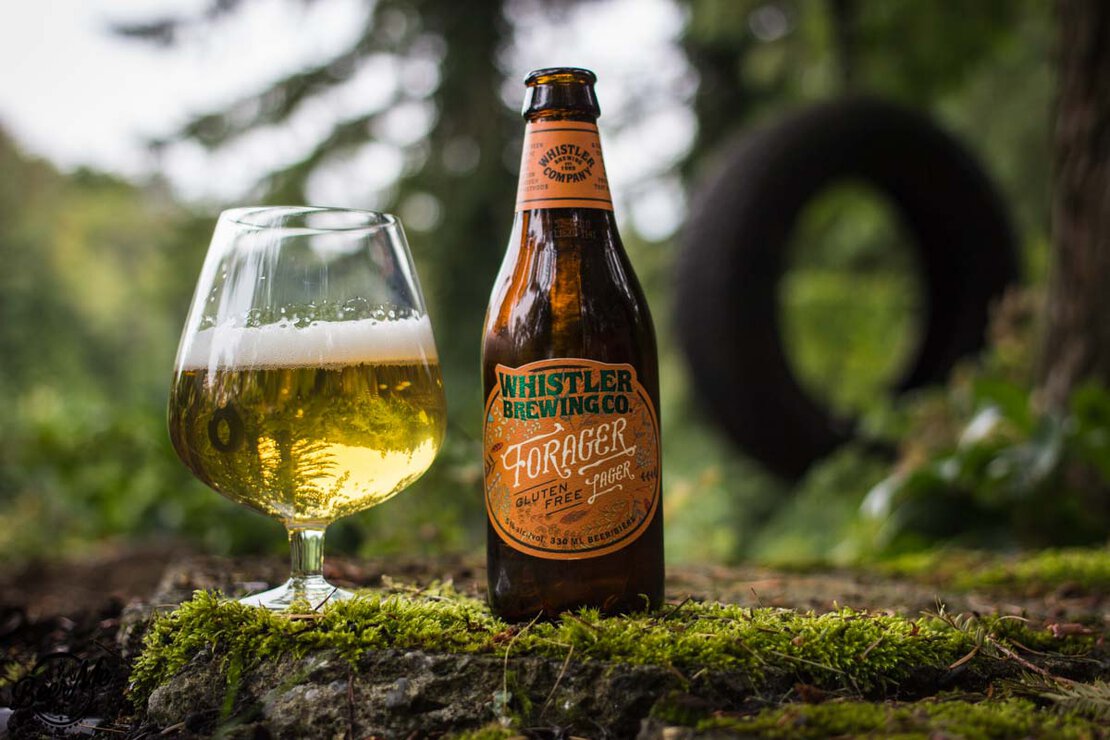 Best Gluten Free Beers has a more extensive list of gluten free beers, including sections by country. Home Brew Academy has compiled a gluten free beers list that includes ABV and Beer Advocates ratings. We recommend checking them both out!