Halo-halo is a Filipino dessert that is naturally gluten free. This is a very popular dessert in the Philippines with a base of shaved ice and various sweet and textural toppings. Filipinos argue that the correct spelling is Halu-halo, so you'll see it spelled both ways.
This dessert could be traced back to Japanese-style kakigori desserts. Halo-halo is said to have first been popularized in the 1920s-30s during the Japanese occupation of Manila in WWII, and has morphed over time into a more elaborate treat that uses a larger variety of local ingredients than the original style.
The usual toppings for this shaved ice dessert include:
Evaporated or condensed milk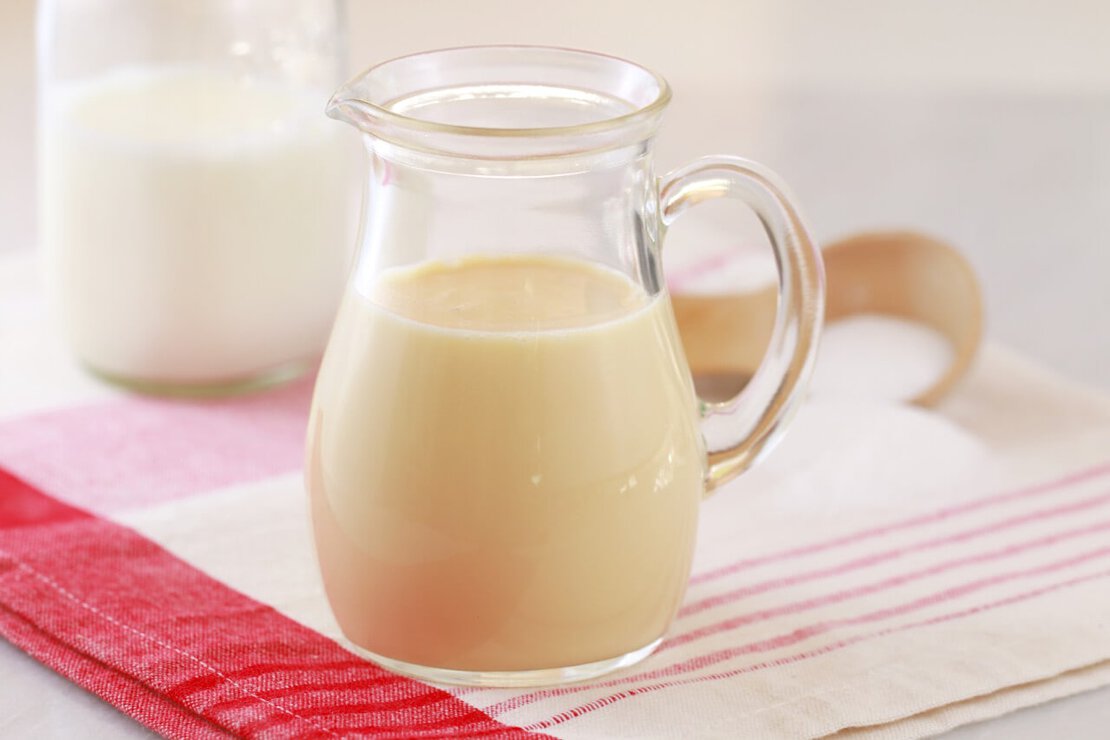 Sweetened beans or bean paste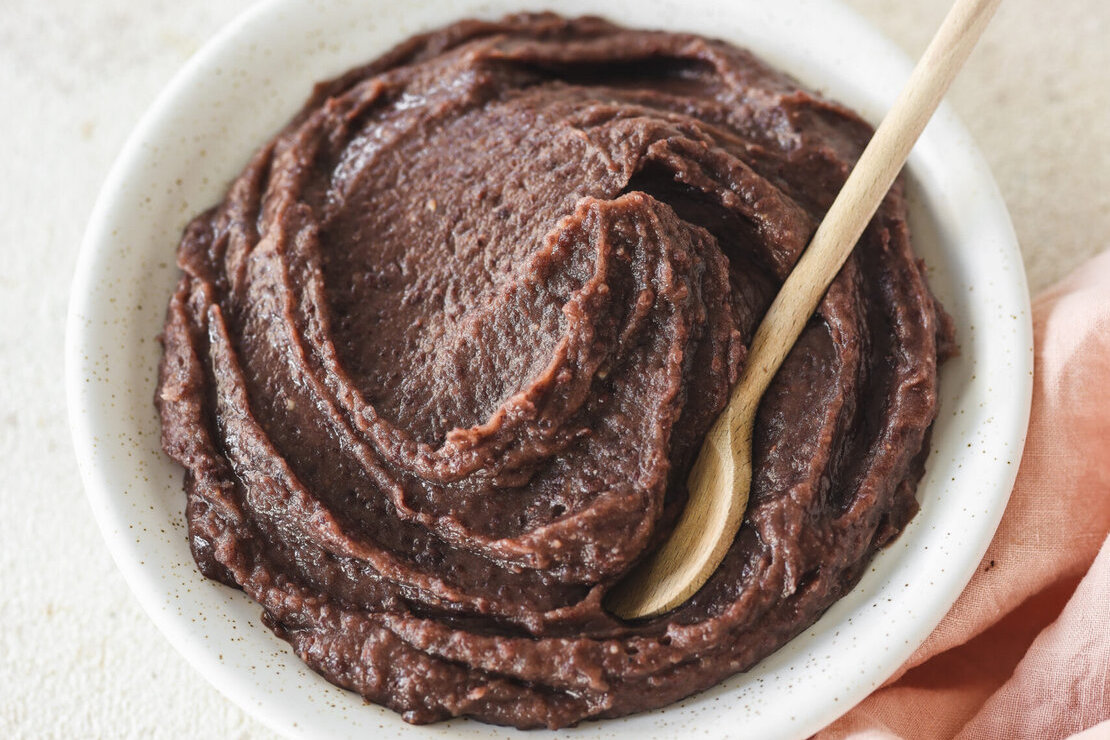 Taro, yams, or banana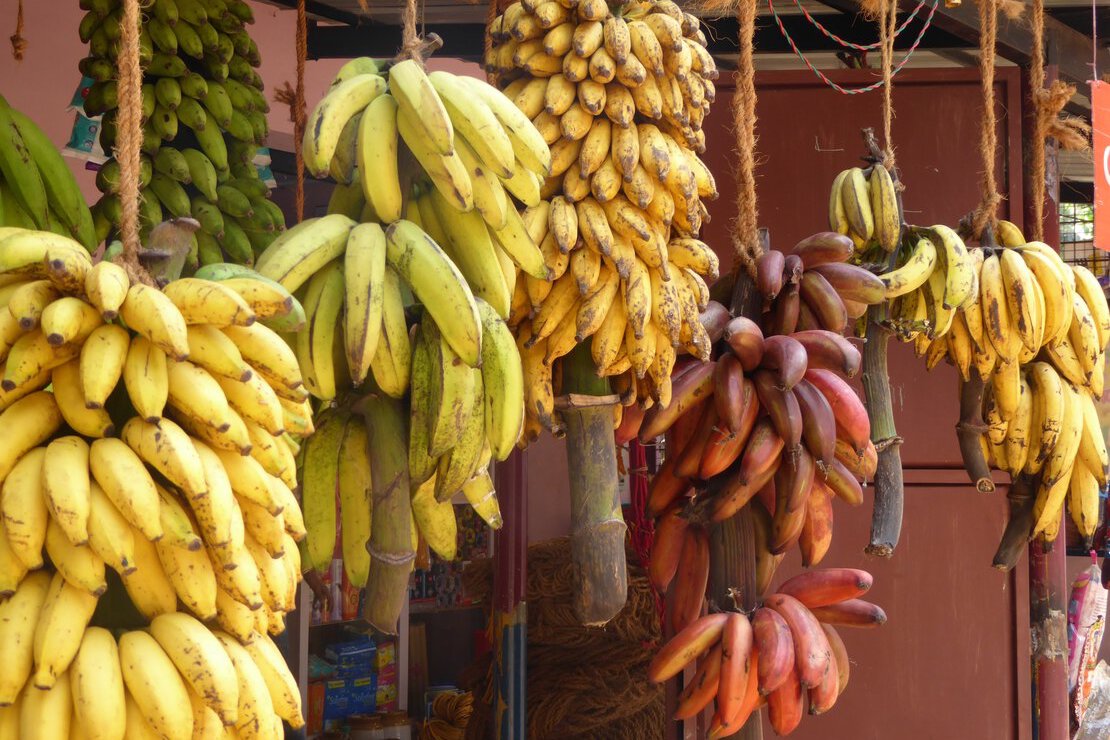 Coconut strips or nata de coco
Fruit slices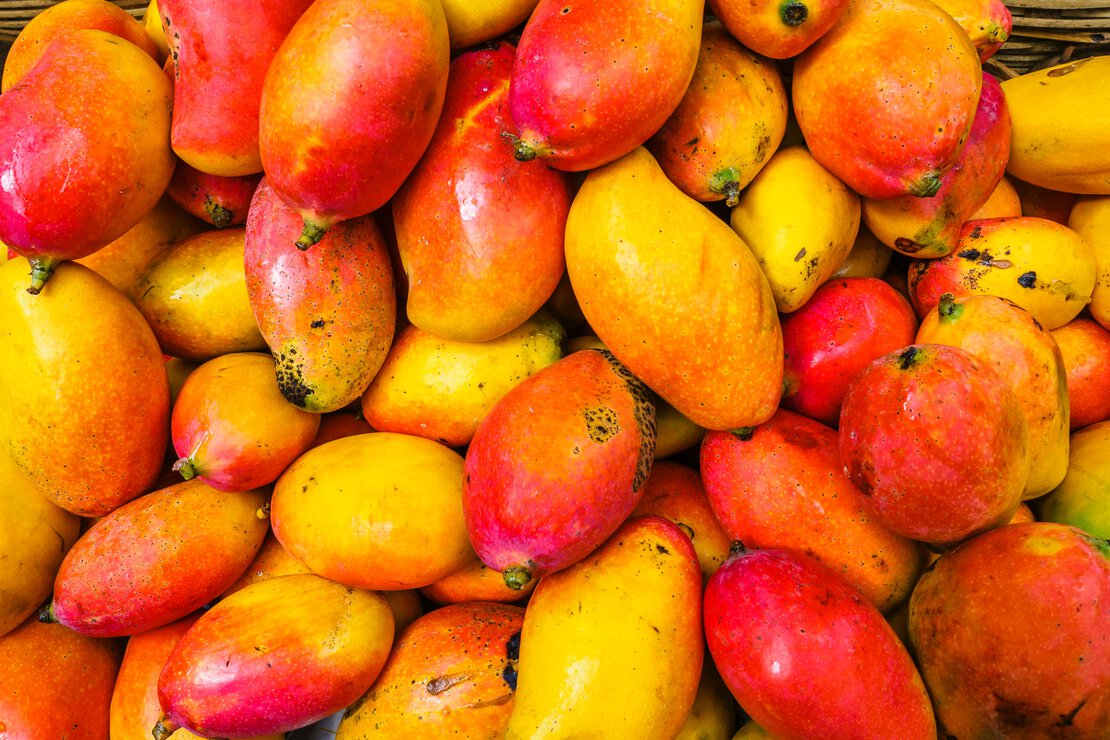 Agar, tapioca, or sago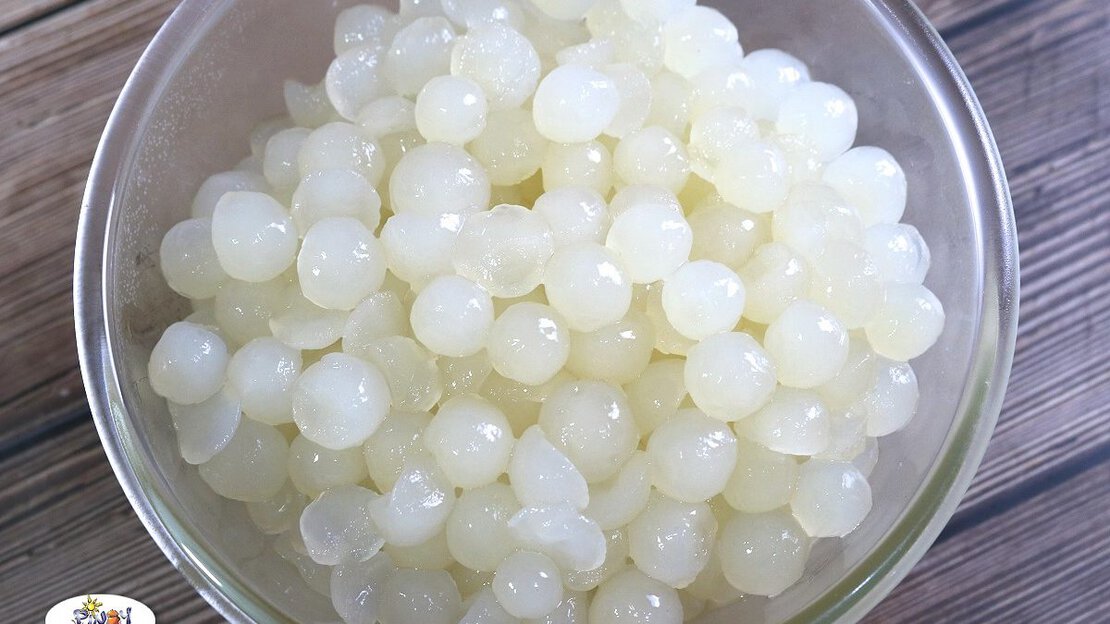 Flan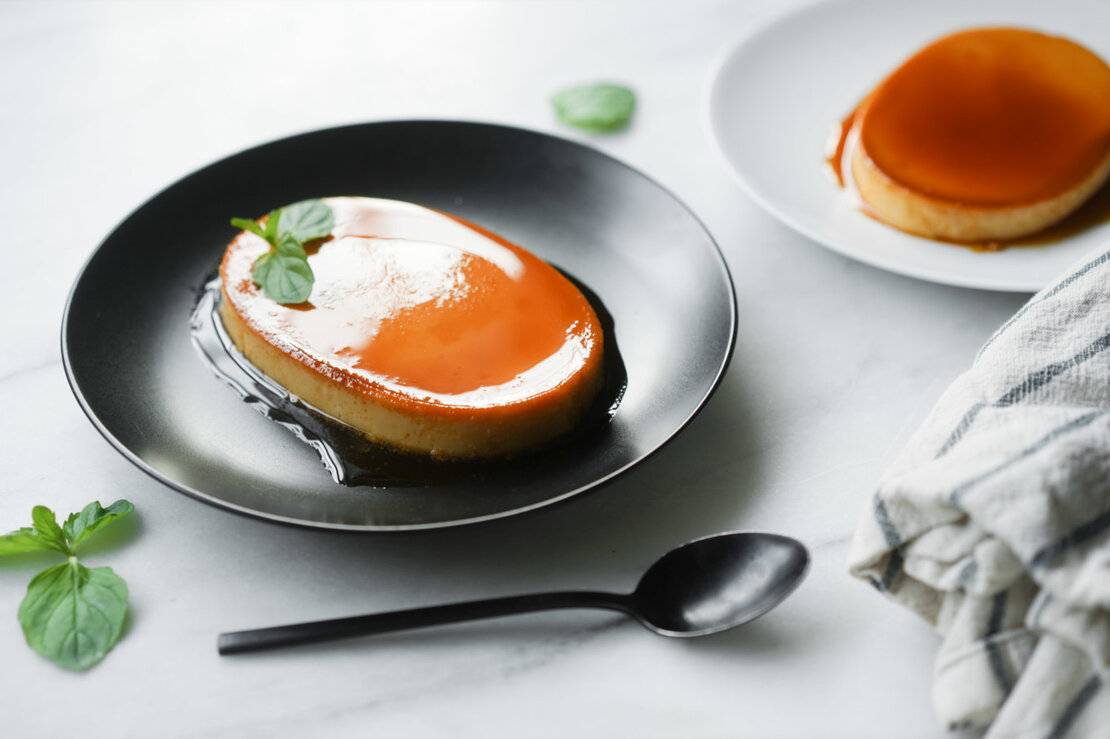 Ube ice cream and ube halaya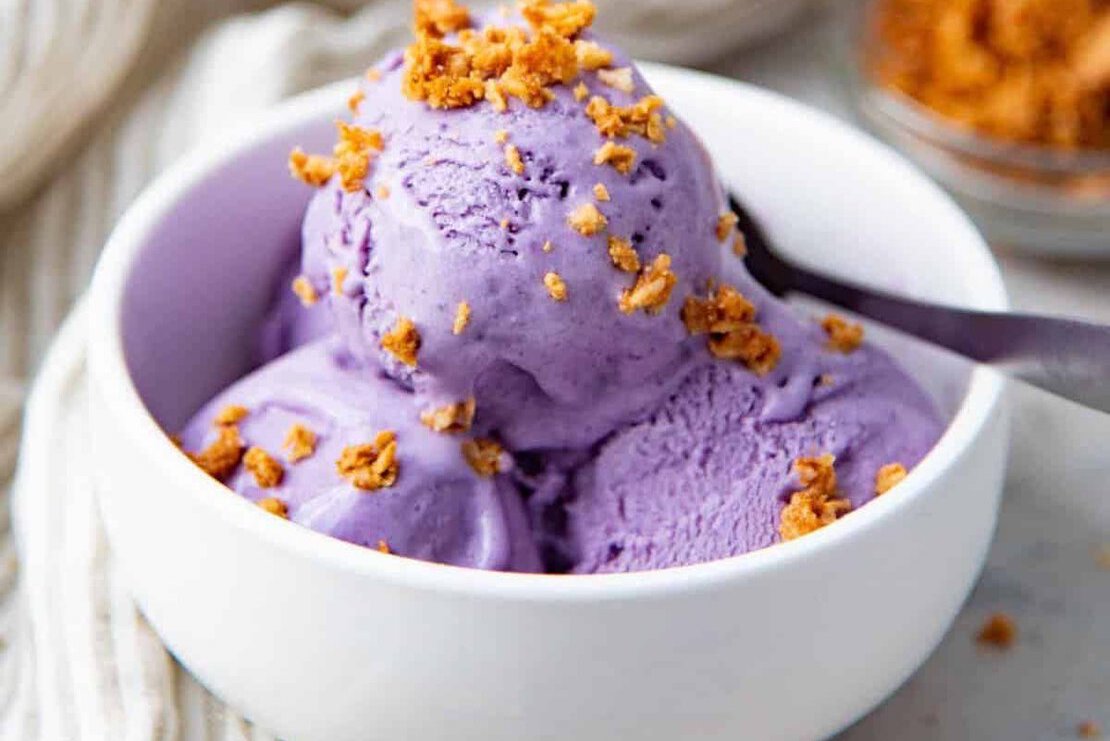 While this dessert isn't usually dairy free or vegan, this can be easily remedied by using coconut-based sweetened condensed milk and a vegan ice cream. The mixture of bright fruit and chewy toppings with the ube ice cream creates a beautiful dessert with a wide range of textures and colors. This is a lighter dessert, which is refreshing for the hot climate.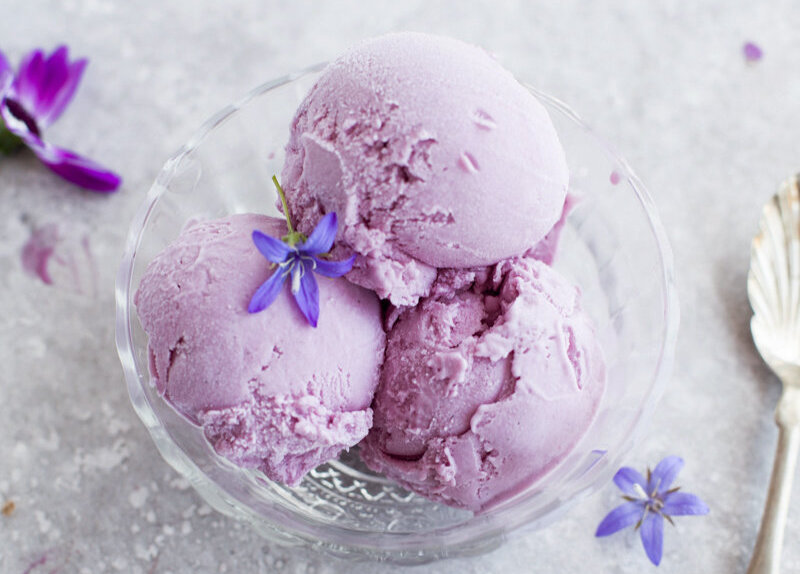 Vegan toppings: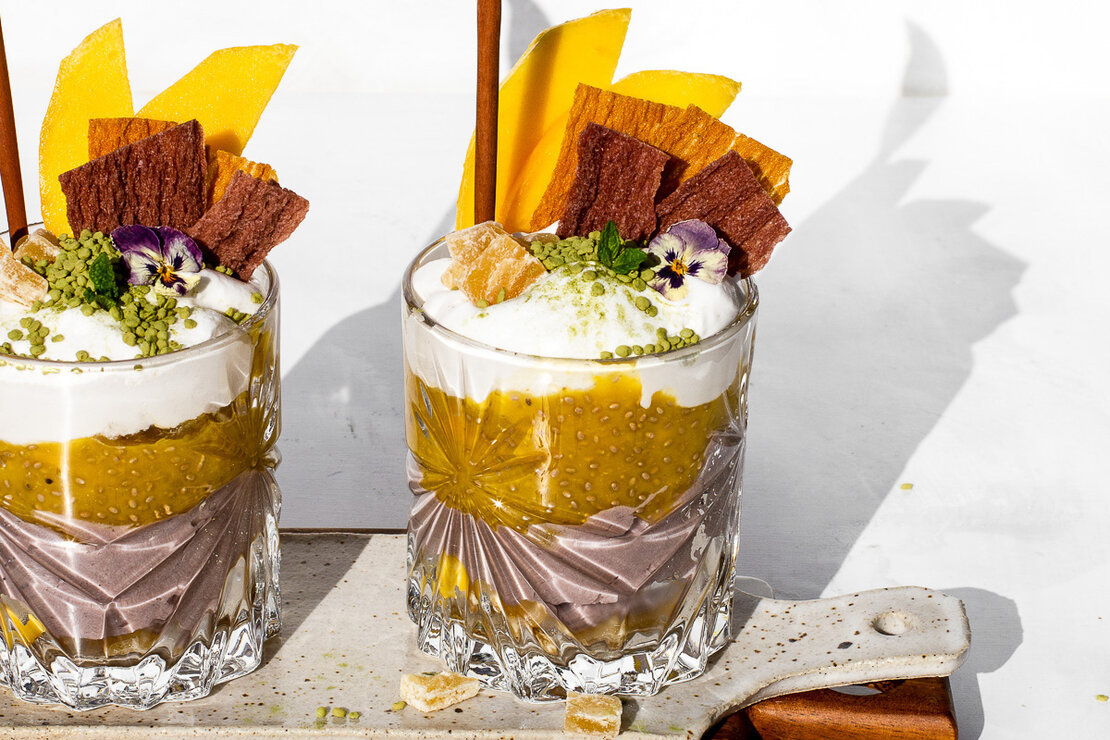 Halo-halo recipes: