Babybel is a department of the French company Le Groupe Bel. It was founded by Jules Bel in 1865. Babybel now have production facilities in France and the US, with offices in Canada.
Babybel started selling Plant-Based cheese in March 2022 in the United States. They were already available in the UK. Le Groupe Bel also makes The Laughing Cow line of cheeses, and have announced plans to make a vegan version of laughing cow wedges in 2023.
Babybel Plant-Based mini cheeses are certified vegan, non-GMO, and also happen to be gluten free, although they aren't certified GF. The vegan cheeses are made in the same facility as their regular cheeses, but on a separate manufacturing line to ensure there's no contact with any of the major allergens. Babybel doesn't process any products containing peanuts, tree nuts, egg, wheat, fish or shellfish.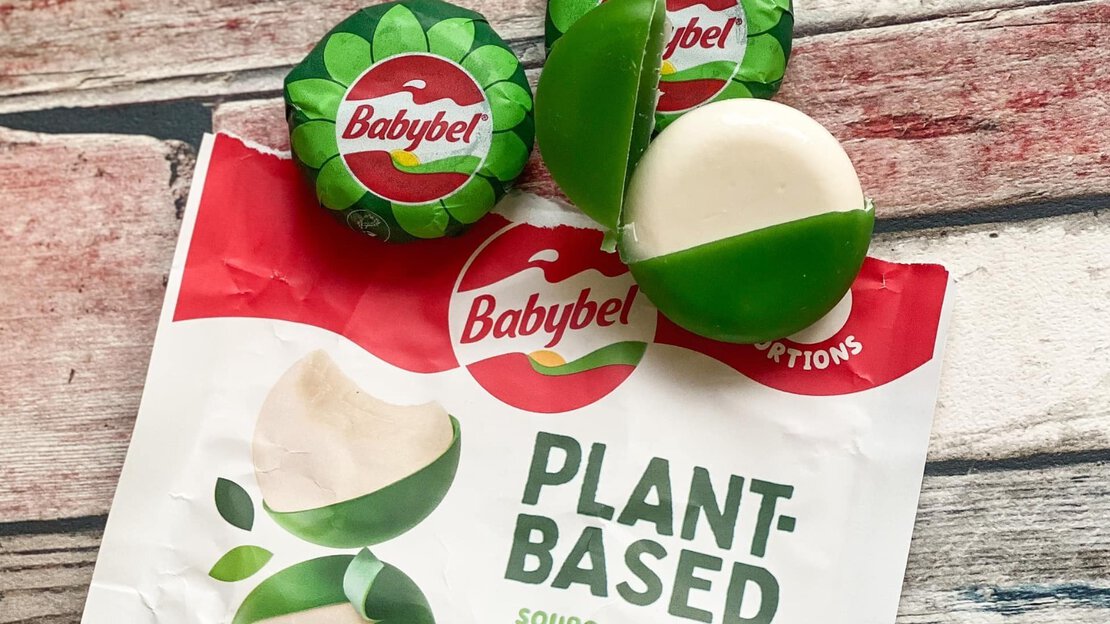 A package containing 6 plantbased Babybels currently costs about $4. You can order them from Whole Foods via Amazon. Each mini cheese comes in at 50 calories and contains 4g fat, 5g carbs, 150mg sodium, and 0g protein. Babybel added B12 to the cheeses, which is nice because it's a necessary supplement for vegans that isn't found in most plant based foods. Calcium has also been added.
The mini cheeses are coated in the familiar wax, but in a bright green color, as a reference to the fact that the cheese is plant-based. No vegan milk was used to make the cheese. Instead coconut oil was used to replicate the familiar creaminess. The flavor is supposed to be reminiscent of mozzarella.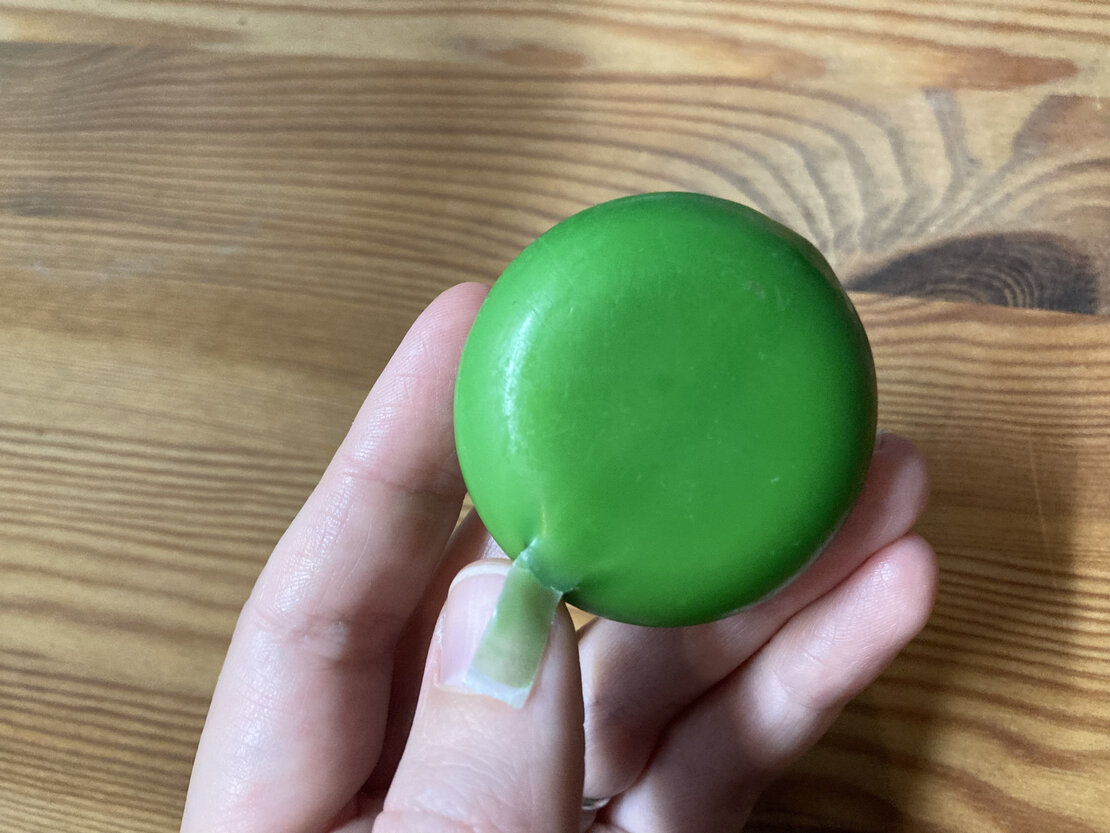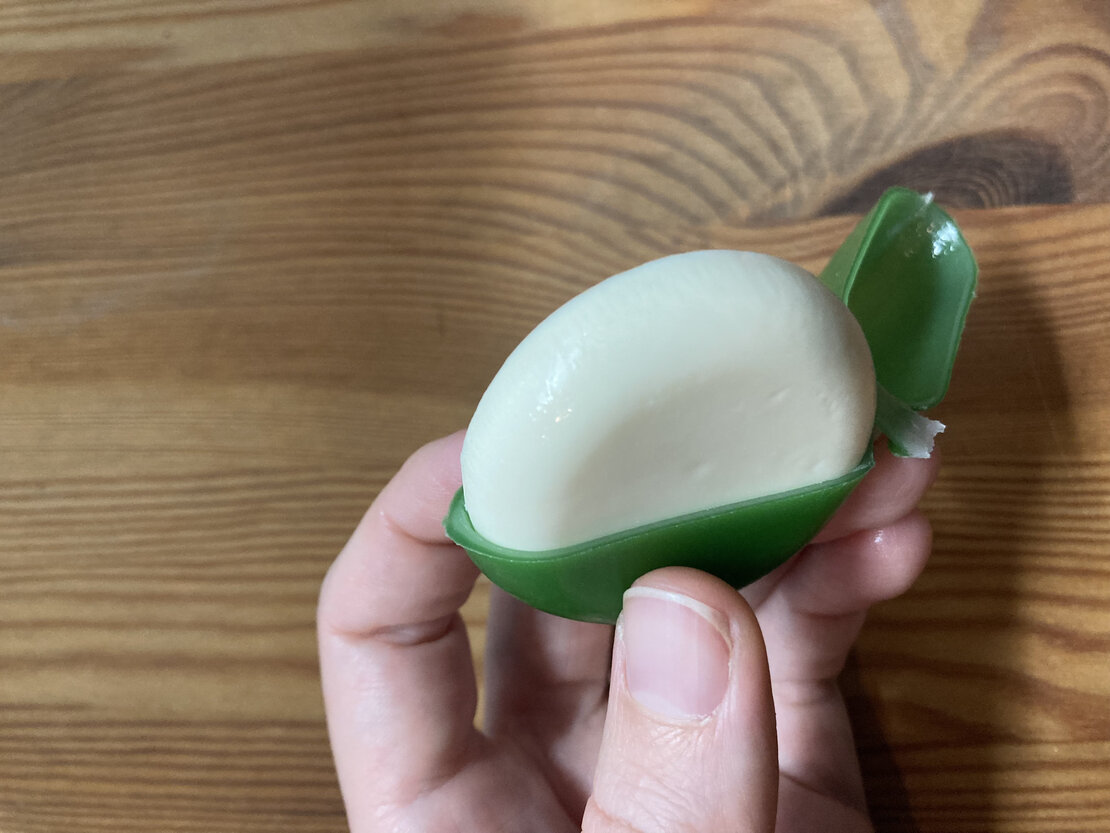 The Good
Nice level of tanginess.

Has a fun, springy texture string cheese.

It's very easy to eat because it's not overly salty.

Portable and convenient to pack as a snack.
The Bad
Doesn't really taste much like cheese.

Lacking the creaminess found in some vegan cheeses. Probably because it doesn't contain any vegan milk.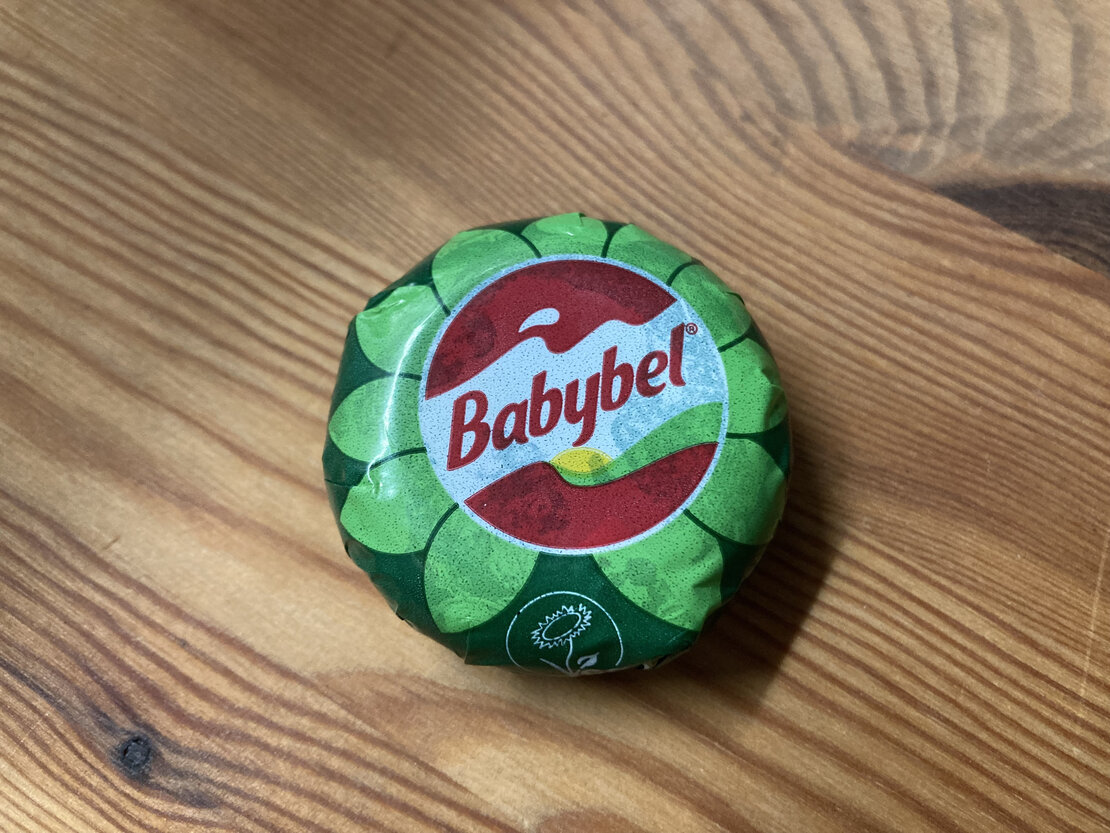 It was really fun to eat a wax-coated mini cheese again! It wasn't my favorite vegan cheese I've ever eaten, but I'll probably buy it again just for the novelty and portability. I also appreciate the fact that they've added calcium and B12. The flavor is basically neutral. It has just a bit of tang, a touch of saltiness, and a pleasant texture. If you don't like strong cheese flavor, this is more up your alley than something like Miyokos.
You can buy Babybel Plant-Based on Amazon.