These cheddar cauliflower stalks boast that they're full of vegetables and plant-based cheddar flavor. The stalks can be purchased for the price of $2-$3 per bag. You can either order them individually from Amazon or in bulk from the producer, From the Ground Up. The main ingredients are cassava, cauliflower, rice, and sorghum, with a vegatable powder blend as the last ingredient.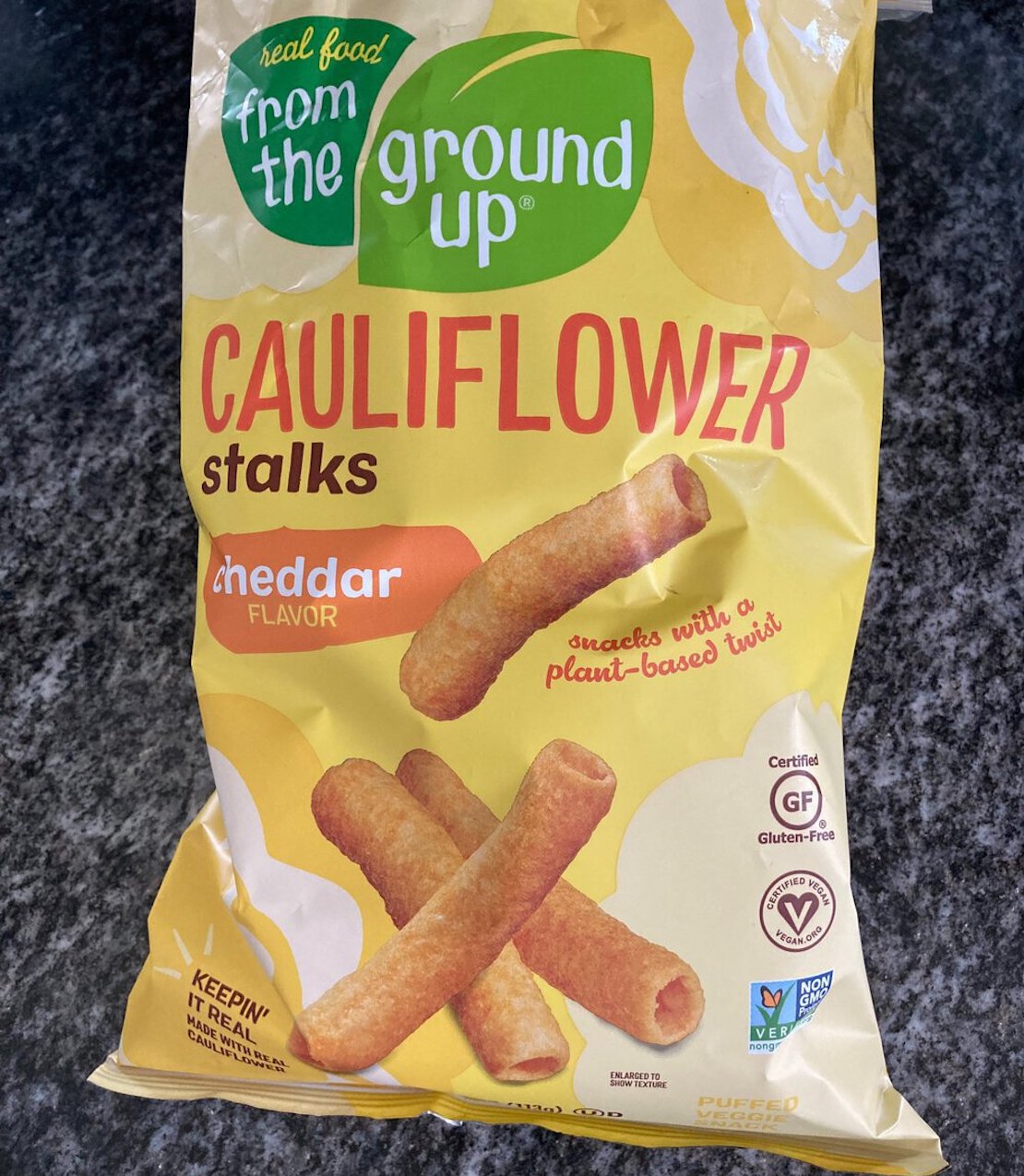 While some vegan cheese flavorings can be overwhelming, the flavor of these stalks is pretty subtle. There's a slight cheesiness and some tanginess from lactic acid (which is from vegan sources). The short straw shape is interesting and the texture is like a pringle. The stalks are lightly salted and you'll need more than one handful to satisfy any salty snack cravings, which makes them surprisingly addicting.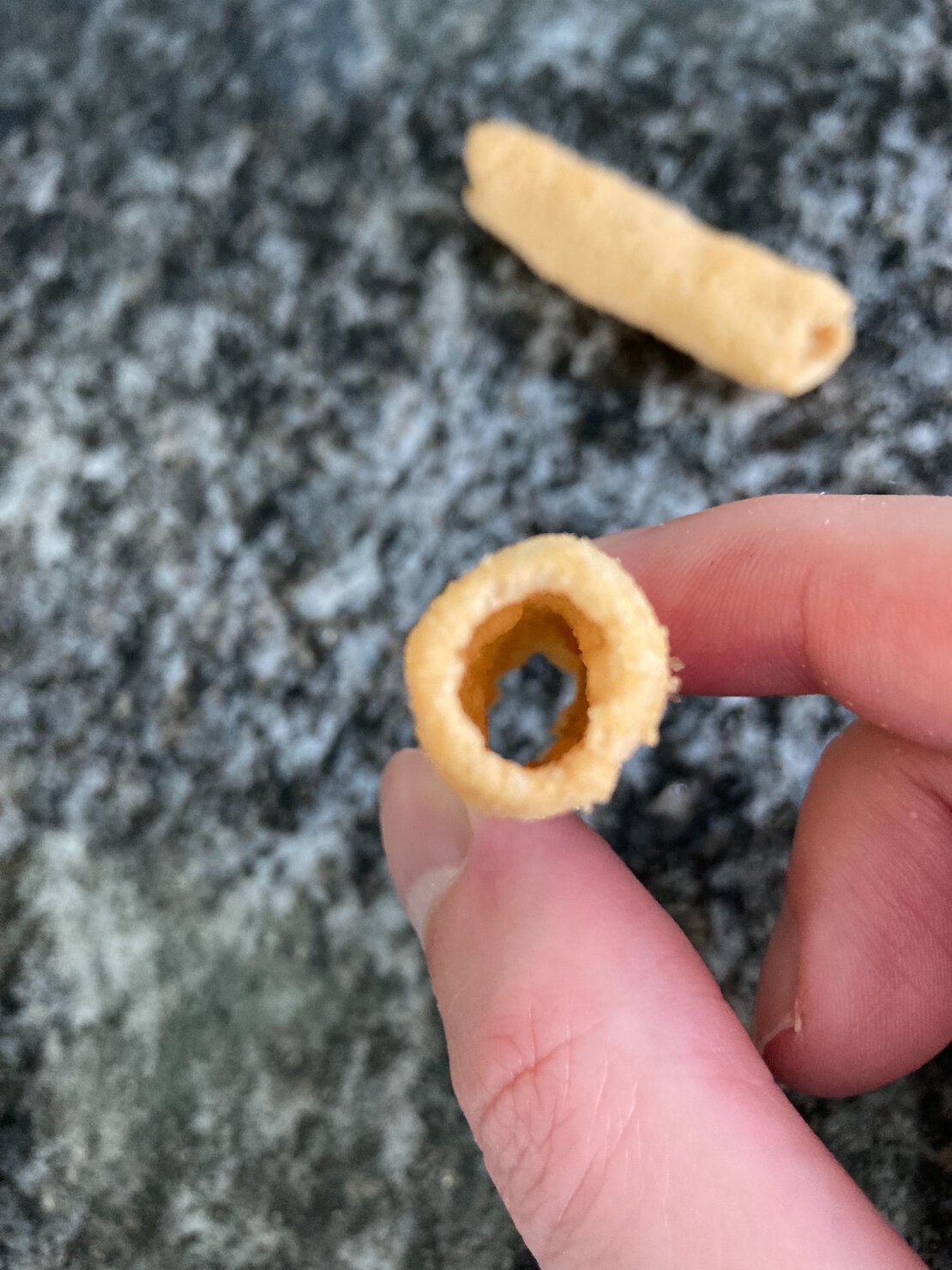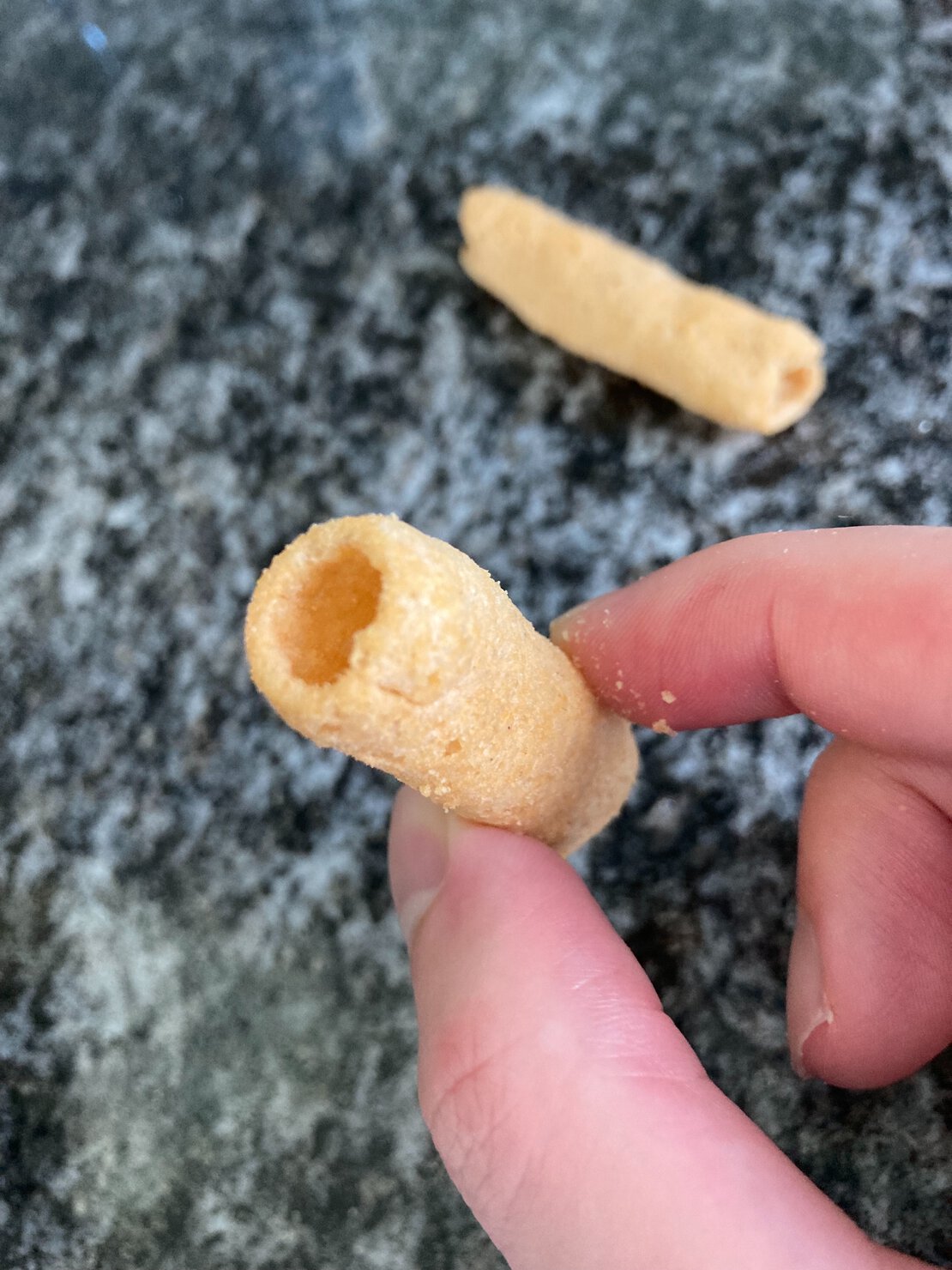 At first, I wasn't sure I enjoyed these very much, but they definitely grew on me and I would repurchase them. The cheddar stalks are a great option for a light salty snack with a sandwich or on their own.