Sacred Serve is a brand of plant-based gelato made from young Thai coconut meat. Each flavor includes superfood ingredients, because the company's aim is to make foods that are nourishing while still being indulgent. The gelato is sweetened with coconut sugar. The gelato's creaminess comes from young coconut meat, plus a small amount of citrus fiber for consistency, so it doesn't require other stabilizers or gums. As an additional bonus, it's also surprisingly low in calories!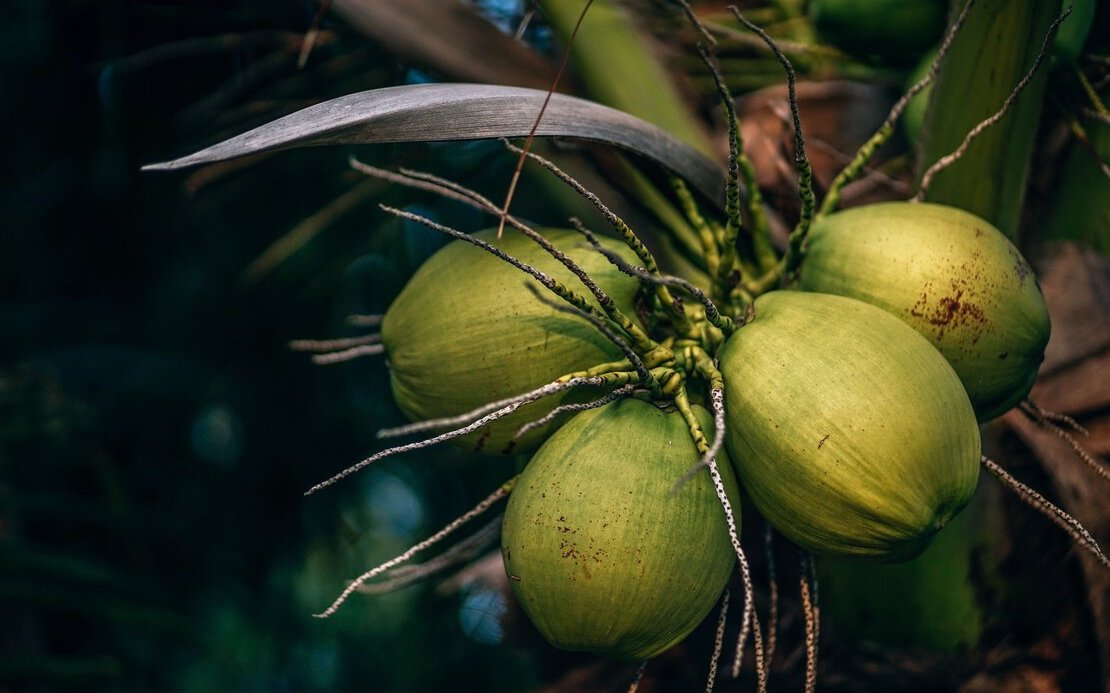 There are currently 5 flavors of Sacred Serve. They retail for about $6 a pint in my area. Depending on the flavor, a half cup serving comes in at 80-100 calories, so the whole pint is only 350 calories. Each serving contains about 3g fiber, 2g protein, and 13g sugar. Because it's sweetened with coconut sugar and contains a bit of fiber, Sacred Serve has a slightly lower glycemic index than regular ice cream. It's only subtly sweet, and would be a good choice for anyone who wants a creamy treat with less sugar. As with many vegan ice creams, Sacred Serve is much creamier after about 15 min out of the freezer, so plan ahead!
All of Sacred Serve's flavors contain functional ingredients, like adaptogens, which are said to help your body respond to stress, anxiety, and fatigue in a healthier way. For instance, the mint chip flavor includes ceremonial grade matcha and raw vegan chocolate chunks, and the chocolate flavor contains maca and chaga mushroom powder.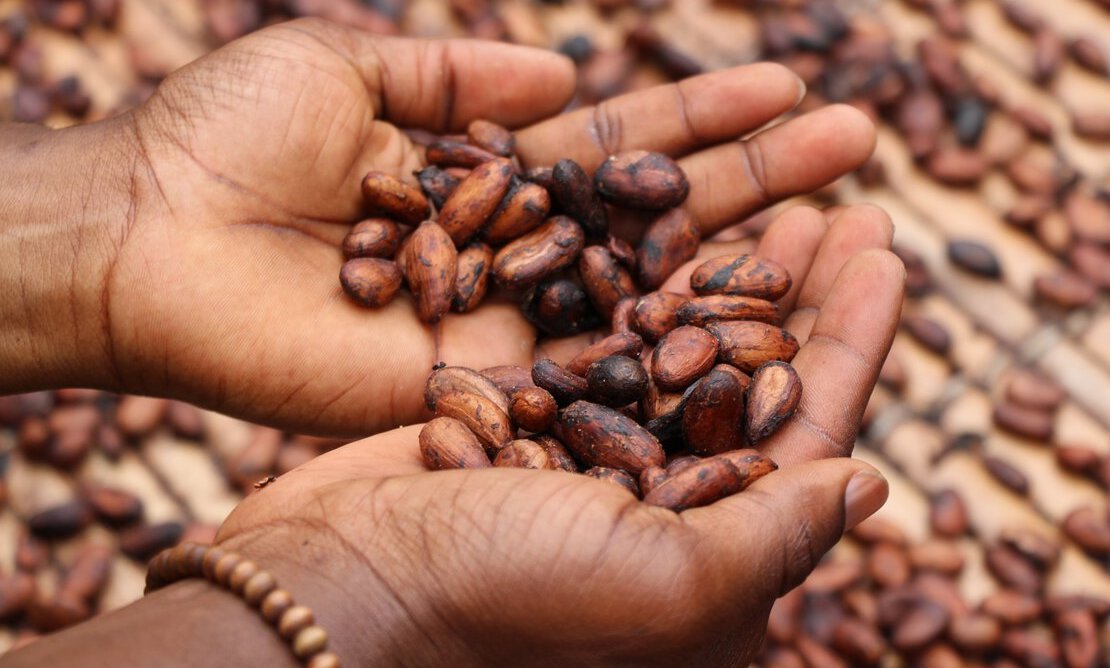 Sacred Serve Gelato Flavors:
Something else that's worth mentioning about Sacred Serve: they've found a way to make entirely compostable ice cream packaging! Did you know that no other ice cream containers are recyclable or compostable? Sacred Serve's containers feel really similar to a regular ice cream pint - but have slightly less snug of a lid - so make sure to hold your pint from the bottom. Hopefully we'll see more companies transition to compostable packaging in the near future.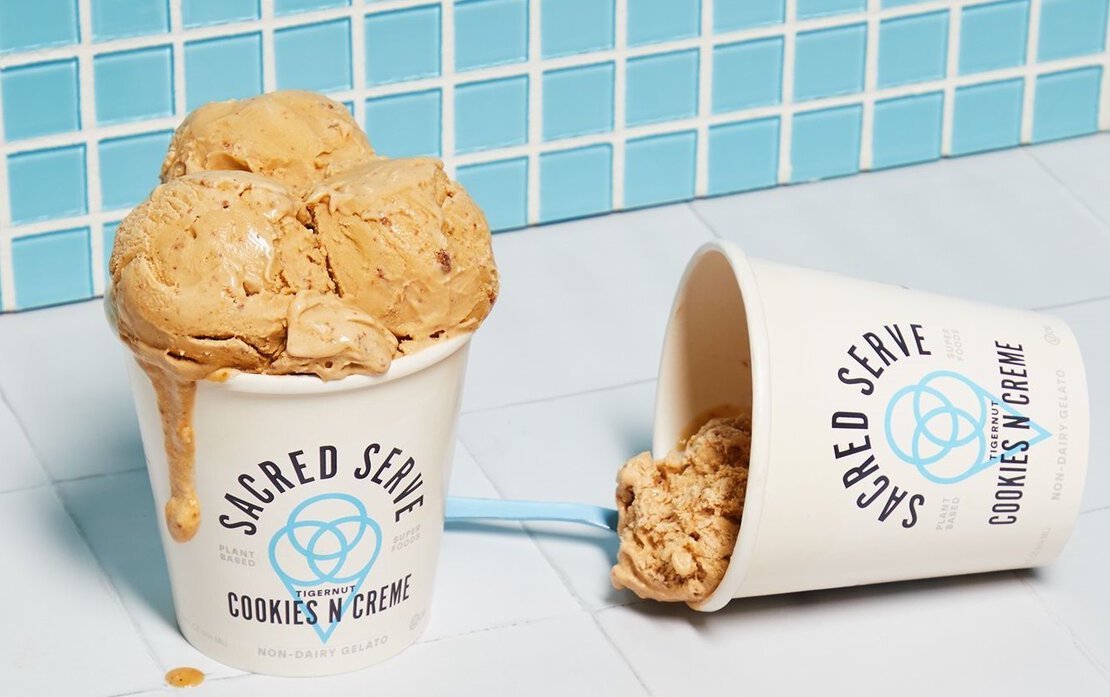 Although it might be slightly delusional of me (it's still sugar, after all!), eating Sacred Serve really does feel healthier and more nourishing than eating a pint of vegan Ben and Jerry's. Perhaps it feels that way because it's 1/3 the calories, but Sacred Serve is certainly made of more recognizable ingredients!
If you're in the market for vegan ice cream that toes the line between healthy and indulgent, has entirely compostable packaging, and is free of the top 8 allergens, definitely check out Sacred Serve! It's currently sold at Whole Foods.