Birthday Cake Bites from Drizzilicious are mini rice cakes with a sweet birthday cake flavor. They're certified gluten free, vegan, kosher, soy free, non-GMO, and are also peanut and tree nut free. Drizzilicious uses a facility that's free of all major allergens, making their snacks a really safe option for kids to bring to school.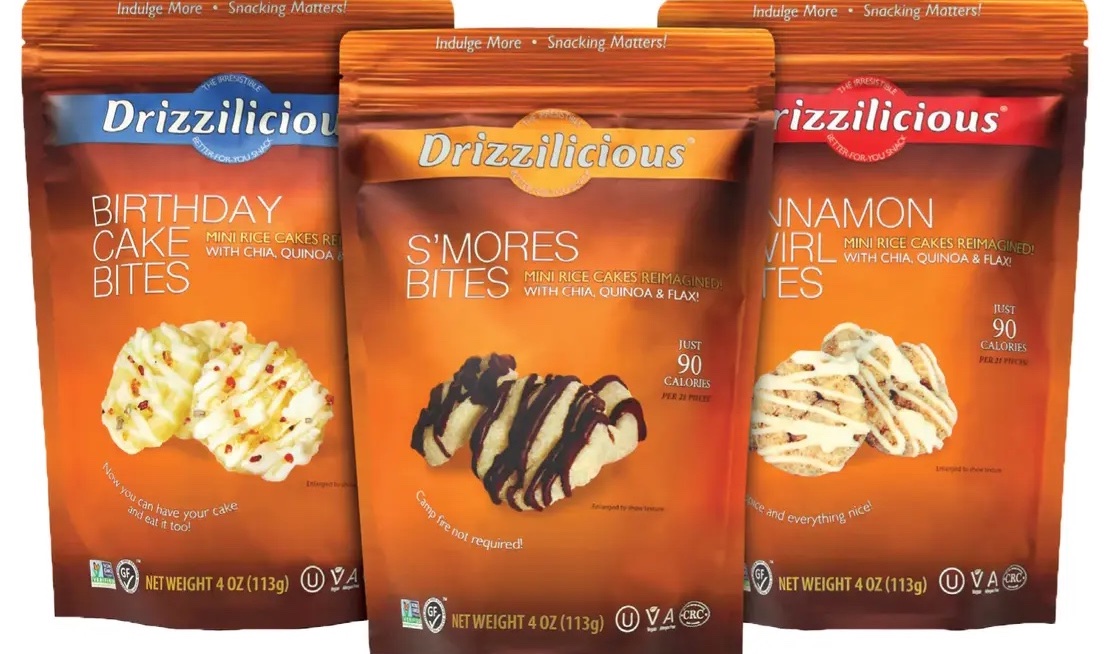 Drizzilicious offers a couple different versions of their mini rice cakes, as well as drizzled popcorn. Their current lineup of mini rice cake flavors includes: s'mores, birthday cake, cinnamon swirl, salted caramel, cookies & cream, and pumpkin spice. Today we're reviewing the birthday cake flavor.
I purchased a 4oz bag of birthday cake bites for around $4, but they seem to be a bit more expensive online. A serving of birthday cake bites is about 21 pieces, and totals 90 calories. Each serving contains 3g fat, 100mg sodium, 1g protein, and 15g carbs, with 4g from added sugars. The rice cakes themselves are made of a blend of rice flour, tapioca starch, corn flour, quinoa, and chia. The drizzle is made of sugar, palm kernal oil, sunflower oil, flavorings, and naturally-derived colorings.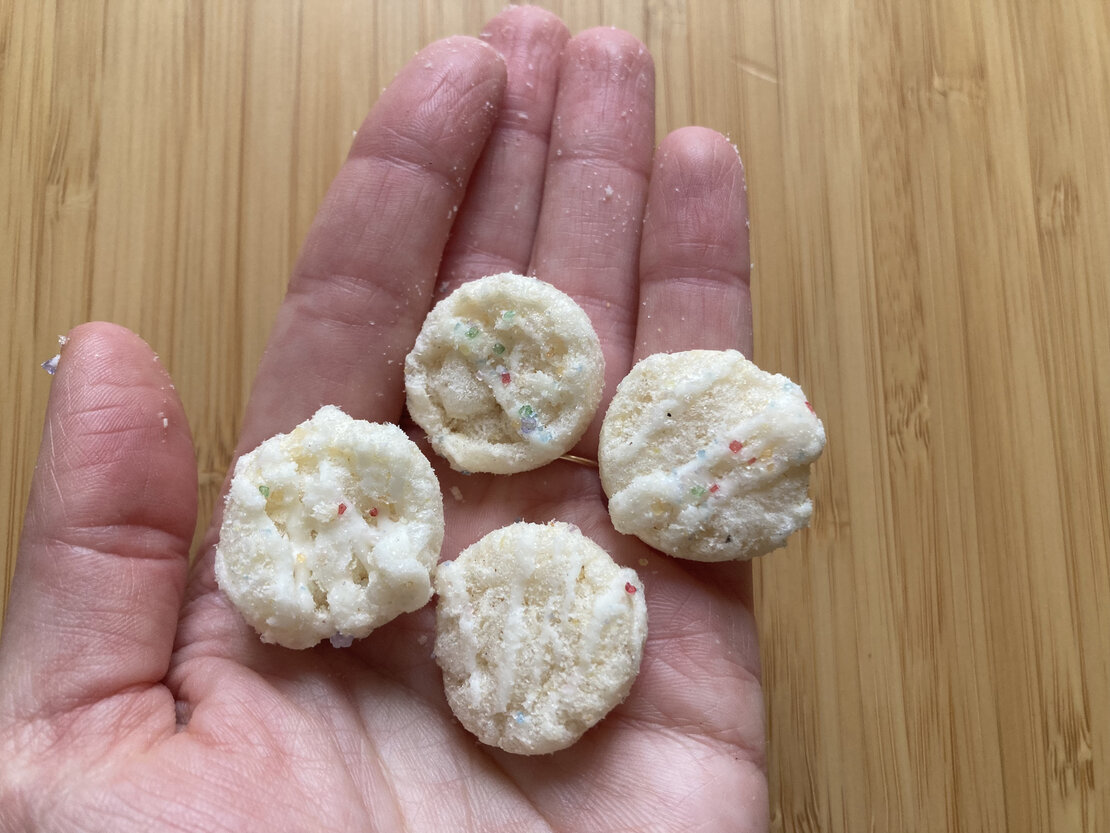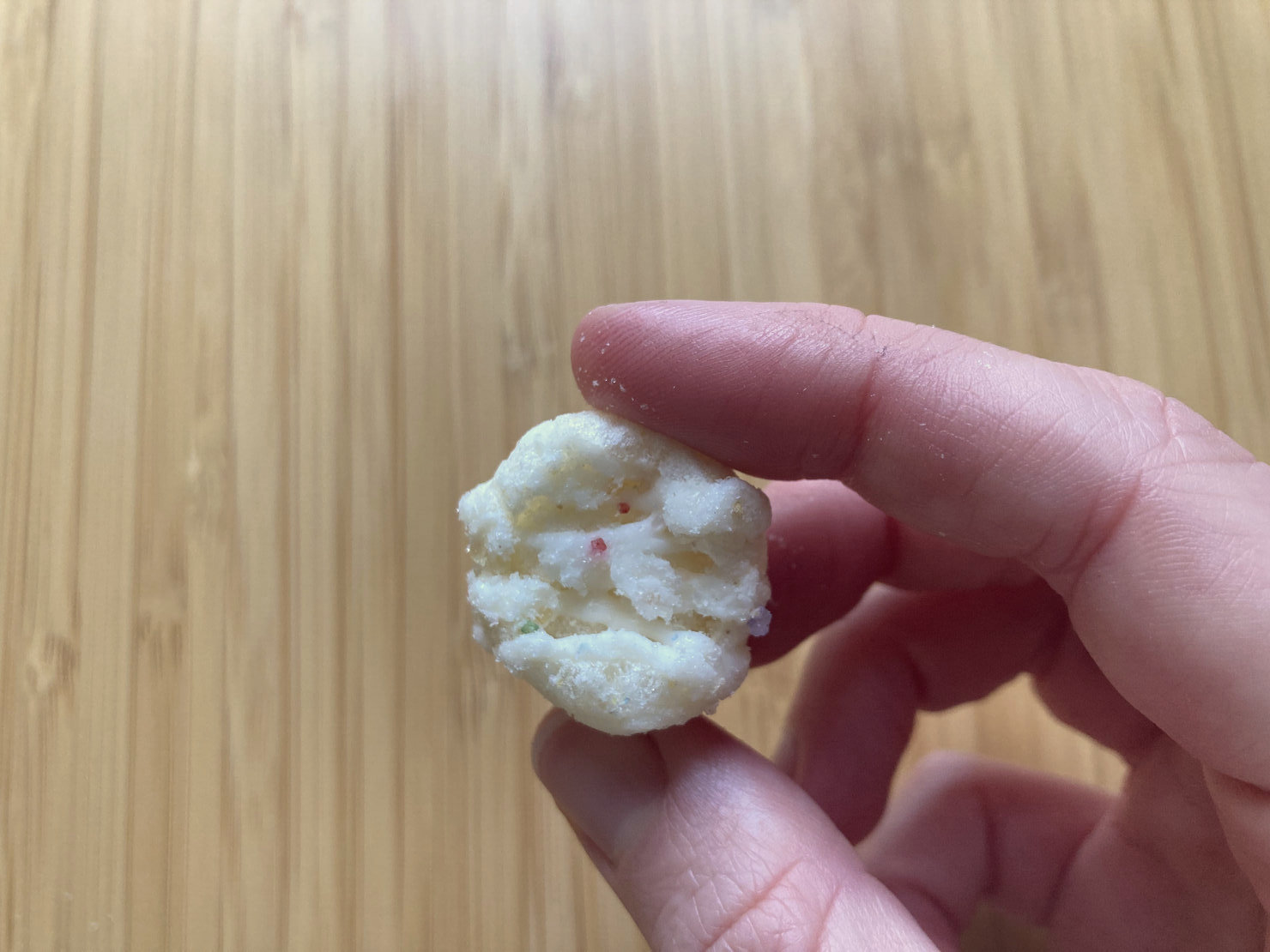 The Good
Crunchy, light texture

Just the right amount of sweet, creamy birthday cake flavored drizzle

Pleasantly salty to compliment the sweetness

Perfectly bite size, even for small mouths

Little crunchy sprinkle bites offer such a great addition to the other textures

They have none of the dryness of rice cakes because of the ratio of drizzle to crisp, but they're not soggy at all

Very addictive
The Bad
They do lose a bit of their crispness after the bag's been opened for a few days, but that's inevitable for any puffed product

Really nothing of nutritional value in these, but they're also not terrible for you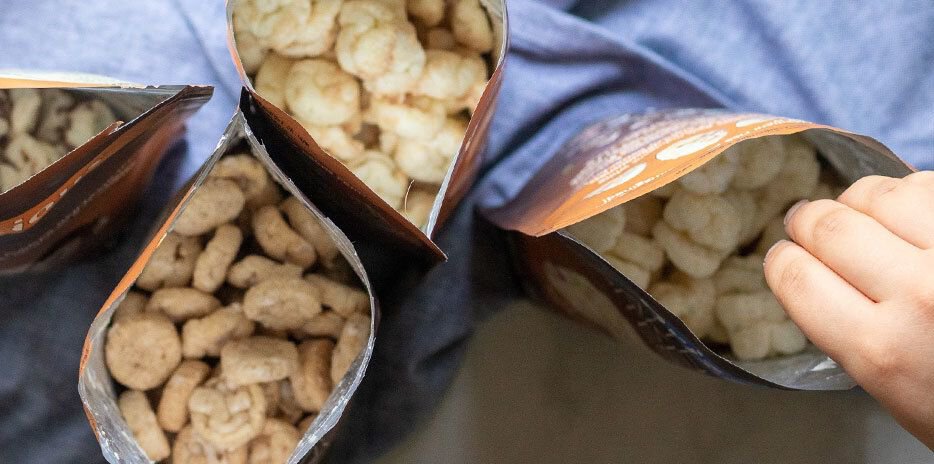 My expectations for these were really low, because I've previously only chosen to eat rice cakes as a last resort. Their branding also isn't my favorite. Glad I tried them anyway, because these are now one of my favorite snacks, and I usually don't even like birthday cake flavored things! I'll now try any Drizzilicious flavor I can get my hands on. These seem like they'd be a great snack for kids because you can eat a lot but they're not overly sugary. If you don't think rice cakes can be tasty, just give these a try and prepare to have your mind changed.
If they sound good to you, you can buy them on Amazon here. Definitely check your local store as well, because they might be cheaper there.