Màkku is a brand of makgeolli that's widely available in the US. It's also the only commercially available makgeolli that's been tested to be below 5 ppm gluten, which is considered a safe level for most Celiacs. It's sold by a company called Sool, which makes canned makgeolli and mixed soju drinks. Sool is also the word for the base of Korean alcohols. If you haven't had makgeolli before, you might be surprised by the texture and taste, because it's a different type of alcoholic beverage than we commonly find in the US. To learn more about makgeolli, check out our article here.
Màkku Background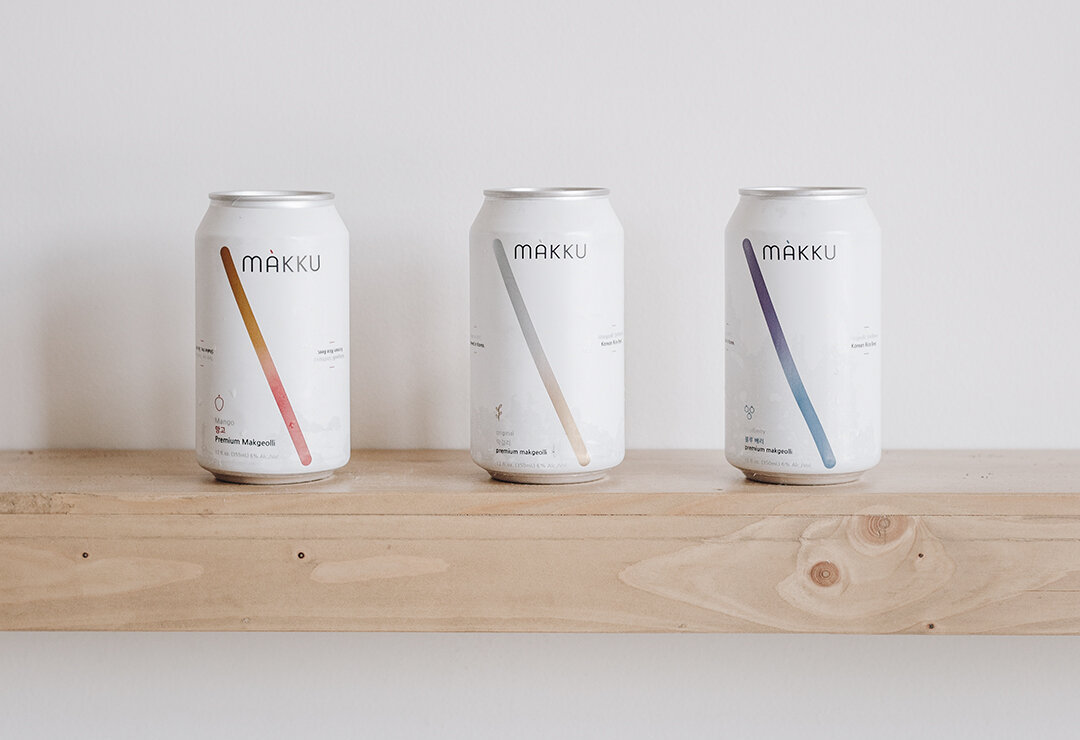 Sool brand was founded by Carol Pak, who traveled back to Korean in 2017 and realized that the US didn't have good makgeolli options. They used Kickstarter to crowdsource funding for the company in 2018. Màkku was originally brewed in Maine in the US, but in 2019 the recipe was reformulated and the brewing facility was moved to Korea. Sool's most recent release is Soku, a canned mixed soju beverage.
Màkku currently comes in 6 flavors: original, passion fruit, strawberry, lychee, blueberry, and mango. You can purchase them by the can or bottle in stores in the US, or you can order online directly from Sool. They've recently expanded their distribution to most states in the US, so it's likely they already to ship to your state. If you haven't tried makgeolli before, I'd recommend buying only one can to try it before ordering a whole case.
Màkku Review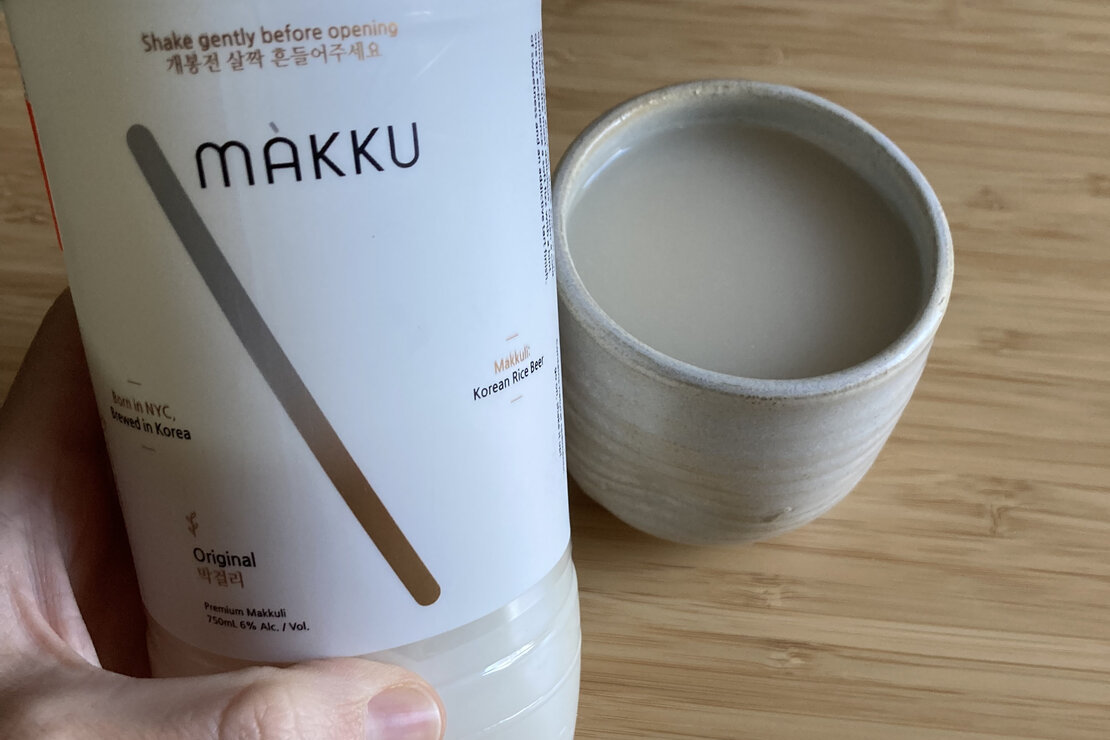 The first thing you should do before opening a can or bottle of Màkku is gently shake it. There's a lot of rice sediment that tends to settle to the bottom and you want that mixed in for the full makgeolli experience. Don't shake it too hard, though, because it can bubble over when opened. Just have a glass handy if you think you've shaken too hard.
Upon opening, it's got a bit of a fresh but yogurty rice scent. Traditional makgeolli is not pasteurized, so it's a good source of probiotics, but I don't believe Màkku is able to ship their product unpasteurized because it would keep fermenting in the bottle and cause possible gas buildup and inconsistencies in the product. The texture is creamy and carby-tasting due to the rice. This is not a low calorie drink and was previously a favorite of rice farmers that needed the fuel. There's a light effervescence, plus some rice sweetness and tanginess. I appreciate that Sool didn't add aspartame or additional sweetener, as has been the trend in other makgeolli companies that export to the US. The drink is plenty sweet from the rice and culture alone. The final notes are a light amount of bitterness and astringency that balances the milky sweetness.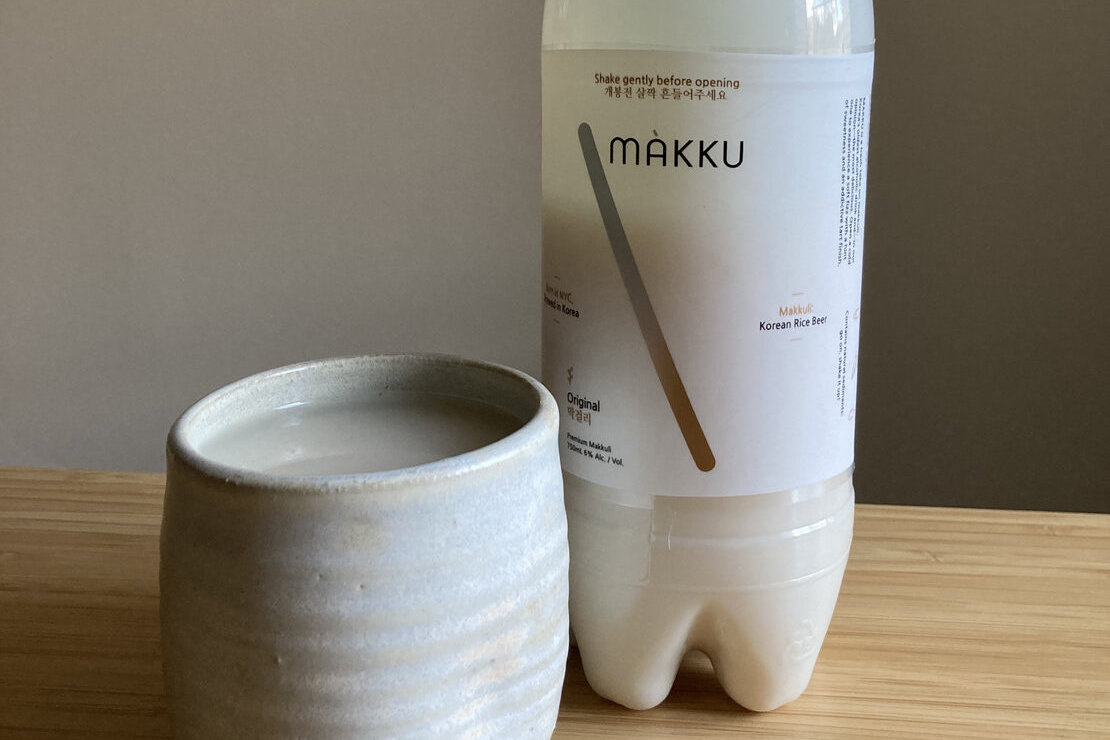 I've tried a couple different flavors of Màkku, and original is my personal favorite. The fruit flavors are good and not overly sweet, but the pure makgeolli flavor shines through best without additional flavorings.
If you haven't previously tried makgeolli, you definitely won't regret giving it a taste. It's a very different style of alcohol and will be a novel experience. I personally love makgeolli, but I'm a big fan of tangy, milky, and rice-based drinks in general. Màkku is a great option and I really appreciate that they test for gluten levels in their products.