Bud Light just released a new line of hard seltzers that taste like soda. All Bud Light hard seltzers are gluten free. Bud Light Seltzer Hard Soda in Cola flavor is available in tall boys and 12 oz cans. The 12 oz cans come in a variety pack of hard sodas. Other flavors in the pack include: cherry cola, orange, and citrus.
While the can doesn't have a gluten free label, you will find a GF label on the box. I'm loving this new trend towards malt beverages that are gluten free!
Here's a full list of the ingredients: water, cold-fermented cane sugar, natural flavors, caramel color, phosphoric acid, sodium citrate, sucralose, tartaric acid, acesulfame K, malted rice. The cola is 5% alcohol by volume, 100 calories per 12 ounces, and has 2g carbs per serving. It's advertised as a zero sugar drink.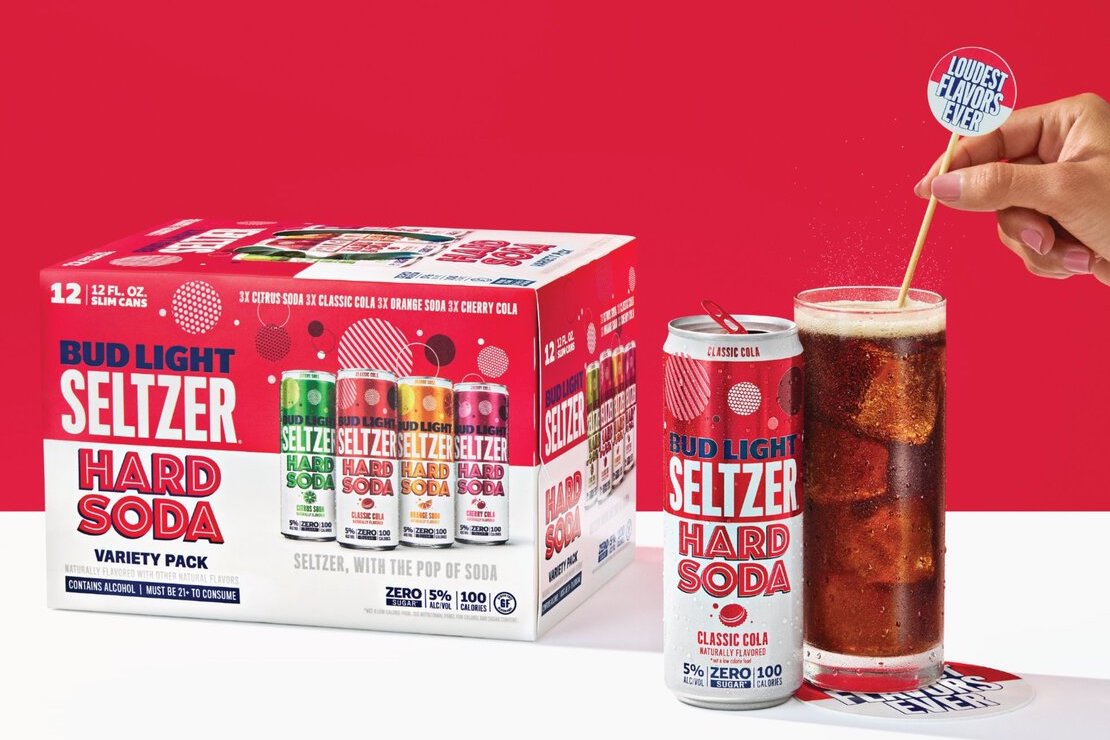 I wasn't really sure what to expect from a hard cola that brands itself as sugar free & low carb. I was prepared to be overwhelmed with fake sweetness from the sucralose, but was pleasantly surprised. It actually tastes just like a cola! Dangerously so, because it's very easy to drink. If you're someone who likes colas and doesn't like the taste of alcohol, this is great for you. A tallboy was a bit much for me, but a smaller can makes for a really nice option to mix up my hard seltzer consumption.
I'm not a huge soda drinker, but as someone who has an occassional cola, I enjoyed this. I'd recommend serving it over ice in a chilled glass.