Aloha currently makes 10 different kinds of protein bars, with 4 flavors in the mini bar size. All of their bars are gluten free, vegan, organic, non-GMO, and kosher. Aloha is also a B-Corp, which means they're employee-owned and have a high degree of transparency and social accountability.
Today we're reviewing the Chocolate Chip Cookie Dough bar and the Lemon Cashew bar. Both of these bars contain nuts (cashews and coconut), but they don't contain soy or any other major allergens.
I purchased these locally for $2.49 each. At the time of this writing, you can buy a case of 12 on Amazon for about $25. Each bar contains 230 calories, 14g protein, and 5g sugar. The Lemon Cashew bar contains 9g of fiber, whereas the Chocolate Chip Cookie Dough bar contains 10g.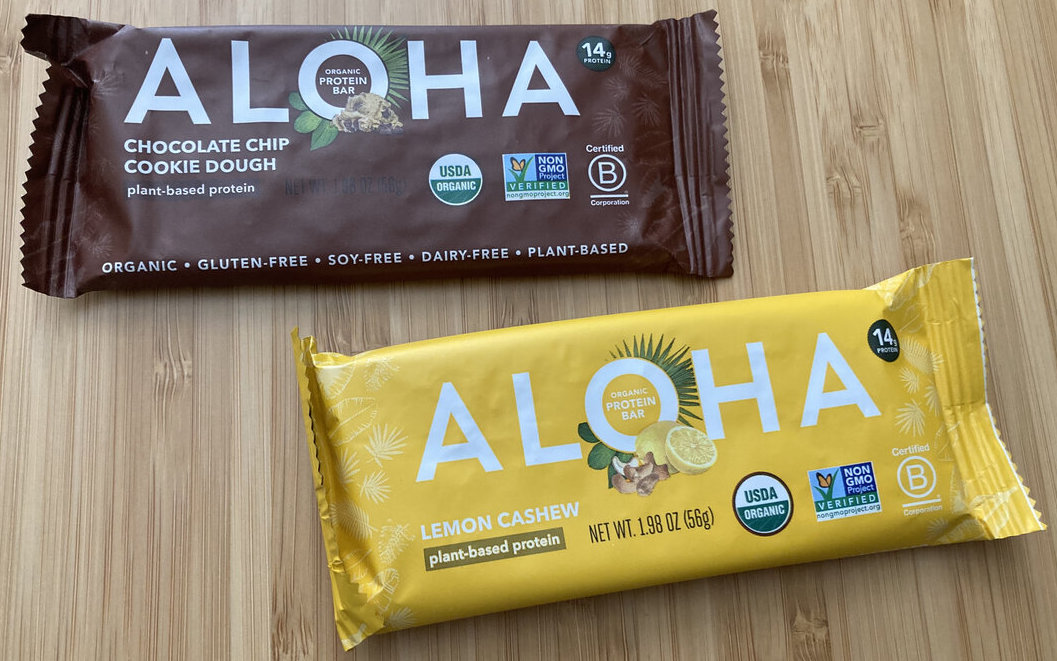 The Good
Both bars a really fresh-tasting

The Cookie Dough bar is softer and has the classic protein bar cookie dough flavor

The Lemon Cashew bar has more of a crumbly texture, with a lot of freshness from the lemon

Both bars have a pleasant graininess that isn't sandy and dry

The protein is sourced from brown rice and pumpkin seeds, making this a good vegan bar for those avoiding soy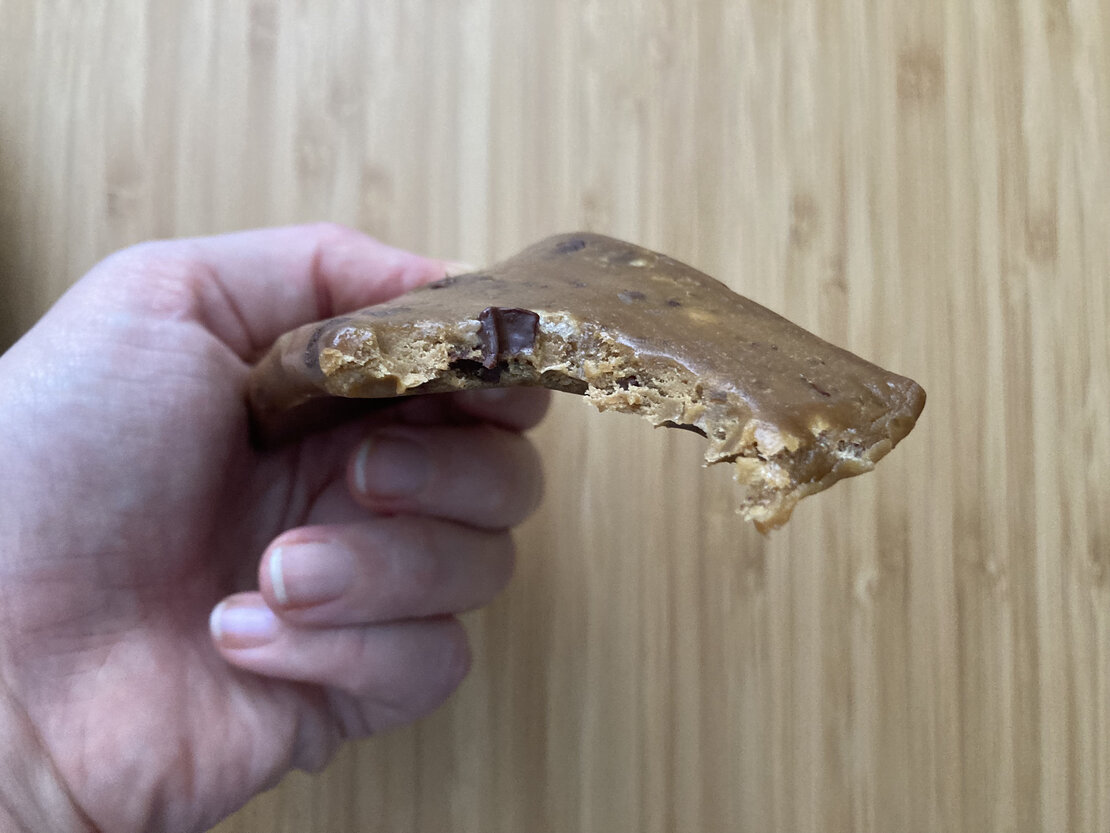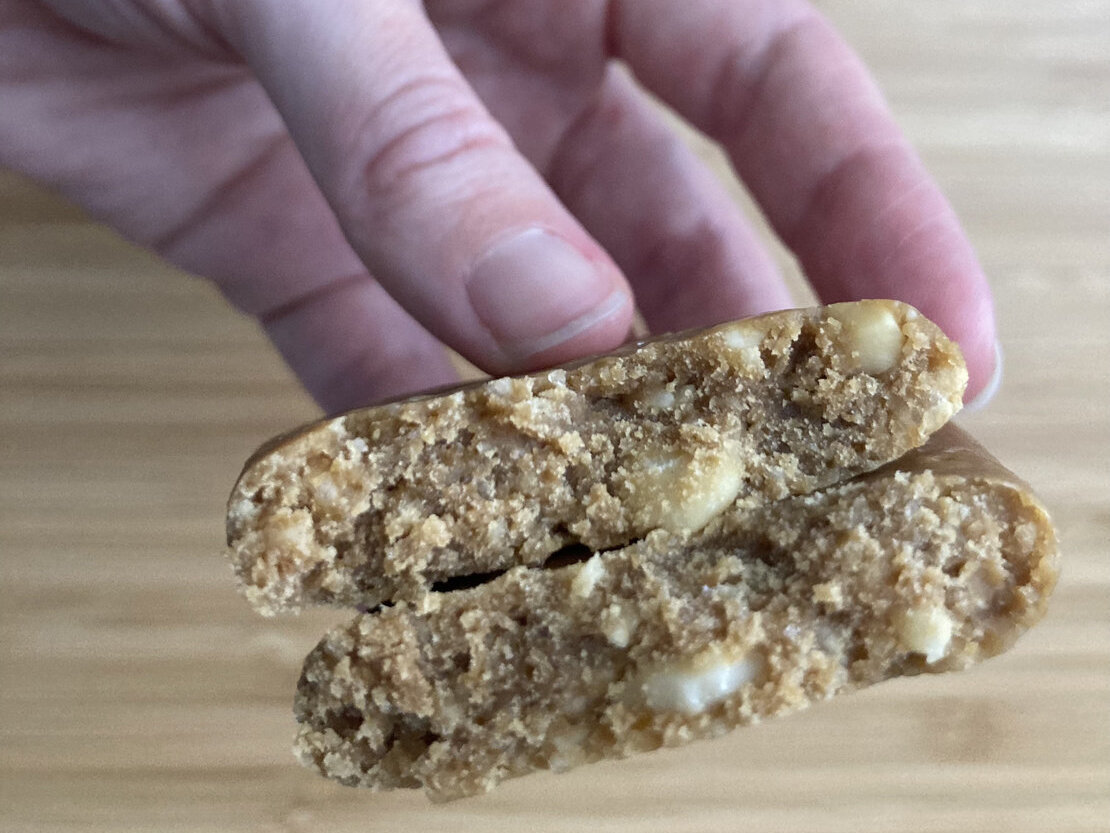 The Bad
A bit on the sweeter side, so heads up if you're not into sweet protein bars

Inconsistency in texture between bars means that you might only like specific flavors from this brand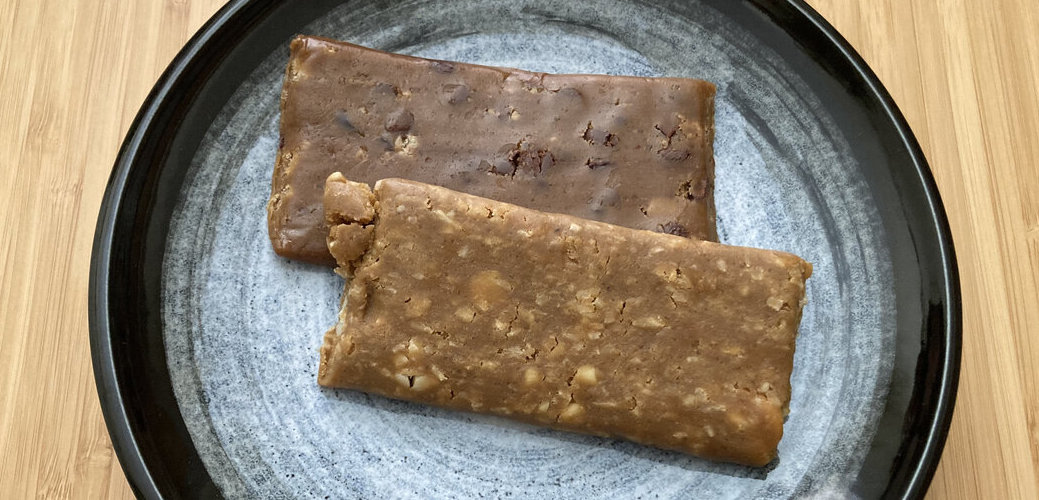 I really enjoyed both of these bars, and it was interesting tasting them side by side. I didn't expect them to be so different, especially because their ingredients are so similar. I honestly hovered between 4.5 and 5 stars, but ended up going with 4.5 because they were just a tad too sweet for me. I might prefer the mini bars they offer, because about half a bar was enough to get my sugar fix. I love that these are relatively inexpensive, high in good protein, and free from tons of different allergens. I can also appreciate that this brand is employee-owned and aims for sustainability.