This protein bar from Lupii uses a unique source of protein - lupini beans! Lupii has a full lineup of vegan and gluten free protein bars, but today's review is for their Cashew Ginger Pumpkin Seed bar. I purchased this bar for $3.19 at my local store. You can also buy a 12 pack online for about $35. The bar comes in at 200 calories, 9g protein, and 14g sugar.
Because the protein in Lupii bars is from beans, the bar is free of most major allergens (like soy) that would usually found in vegan protein bars. However, because lupini beans are in the same legume family as peanuts, a very small portion of people may be allergic to them. The bar's ingredients are really simple: dates, lupini beans, cashew butter, pumpkin seeds, ginger root powder, and sea salt. Because the whole bean is used, rather than an isolate or powder, it makes this little bar quite high in fiber at 7g per bar!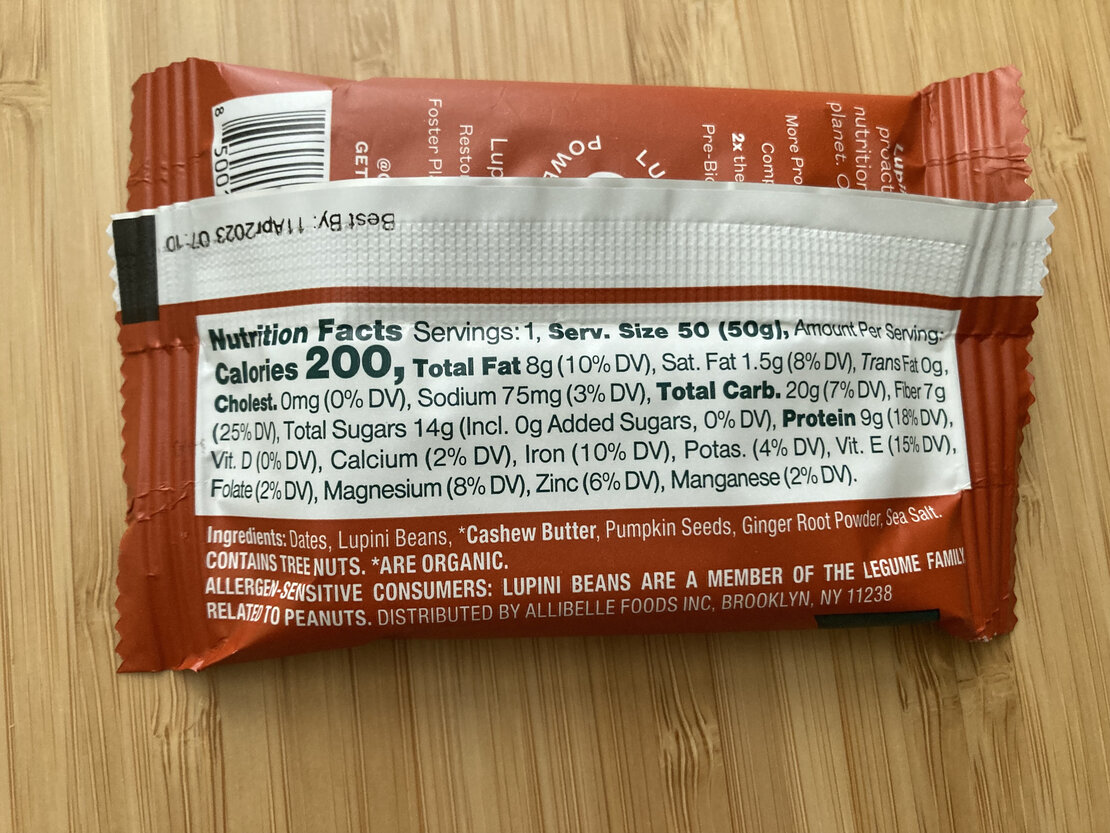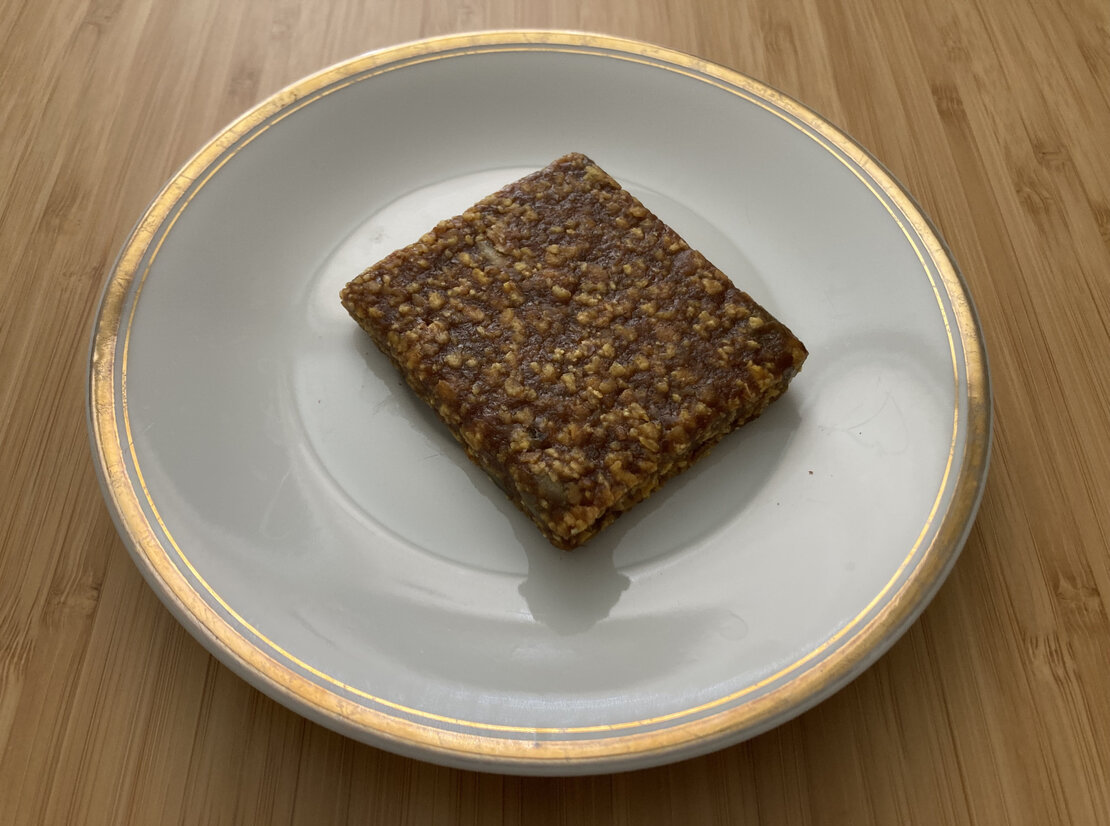 I was excited to try this bar becausea of the simplicity of ingredients and the inclusion of beans as a protein source. I just really love beans and think people should eat them more often. It's also interesting to see ginger powder in a bar, so that intrigued me.
The Good
Solid meal replacement potential for a hike

The pumpkin seeds add a nice texture to the chewiness of the bar

Not as much sweetness as expected from the dates, which is a plus for me

Nice hit of ginger
The Bad
Really mild flavor, tending towards slight blandness

Tastes almost utilitarian, like you're just eating to sustain your energy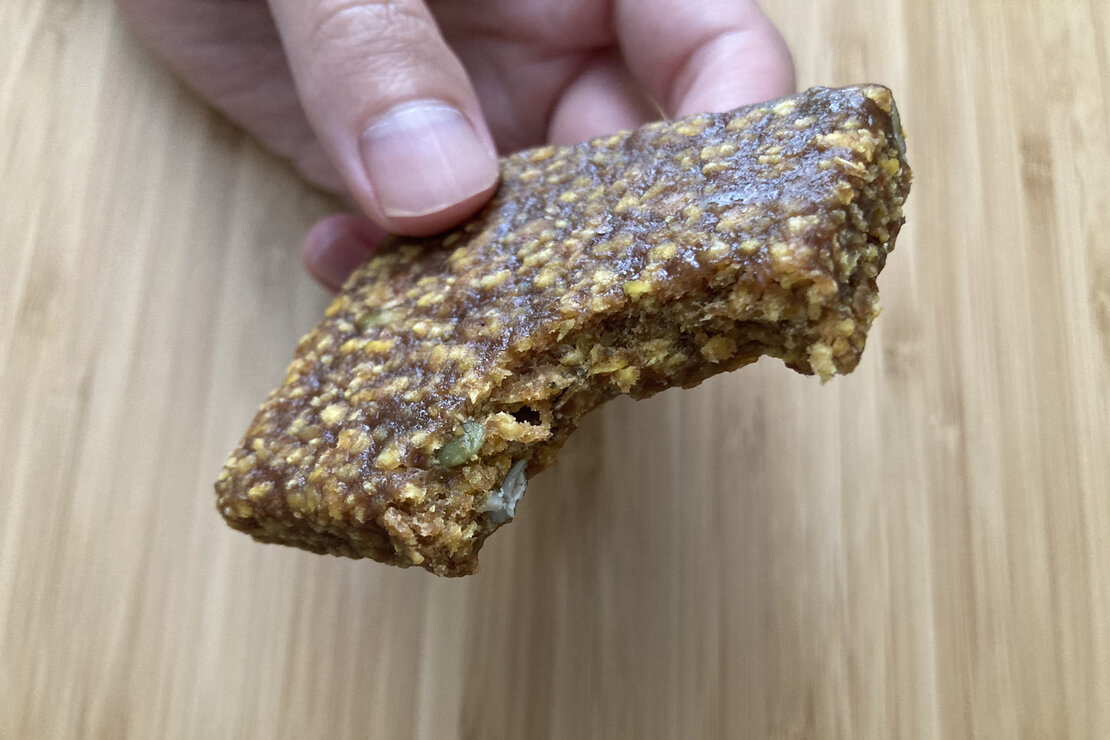 This feels like a bar you'd take on a trek, one that would keep you nourished. It was quite good, but very wholesome-tasting, which it is, but I could've used a bit more flavor. But really, it makes sense that it would be a bit more bland than other bars, because they're putting whole beans in there. Overall, I would buy this again when I'm in the mood for a trail mix type of bar, but probably not as a daily snack.
If you're interested in trying this bar, you can buy a case here.