The Dark Chocolate Pretzel bar from NuGo is certified gluten free and vegan. It's non GMO and contains 12 grams of protein per bar. It's basically a candy bar that's slightly healthier for you. This is not a low sugar protein bar.
NuGo Products

NuGo sells a variety of protein bars and protein cookies. Many of their products that are certified vegan and gluten free, including the NuGo Protein cookies, NuGo Slim Vegan bars, NuGo Free bars, NuGo Dark bars, and NuGo Organic bars. The NuGo Original bars are gluten free, but not vegan. Same goes for the NuGo Slim bars and NuGo Stronger bars.
The NuGo Smarte Carb bars aren't certified gluten free, although they contain no gluten ingredients. They do contain dairy.
The NuGo Fiber D'Lish bars are NOT gluten free.
NuGo Chocolate Pretzel Bar Review
The Chocolate Pretzel bar comes from NuGo's Dark line. All bars in the Dark line are certified gluten free, vegan, and OU kosher pareve. Each bar costs $1.79, and you can buy a 12 pack from Amazon for about $26, or purchase directly from NuGo for $20.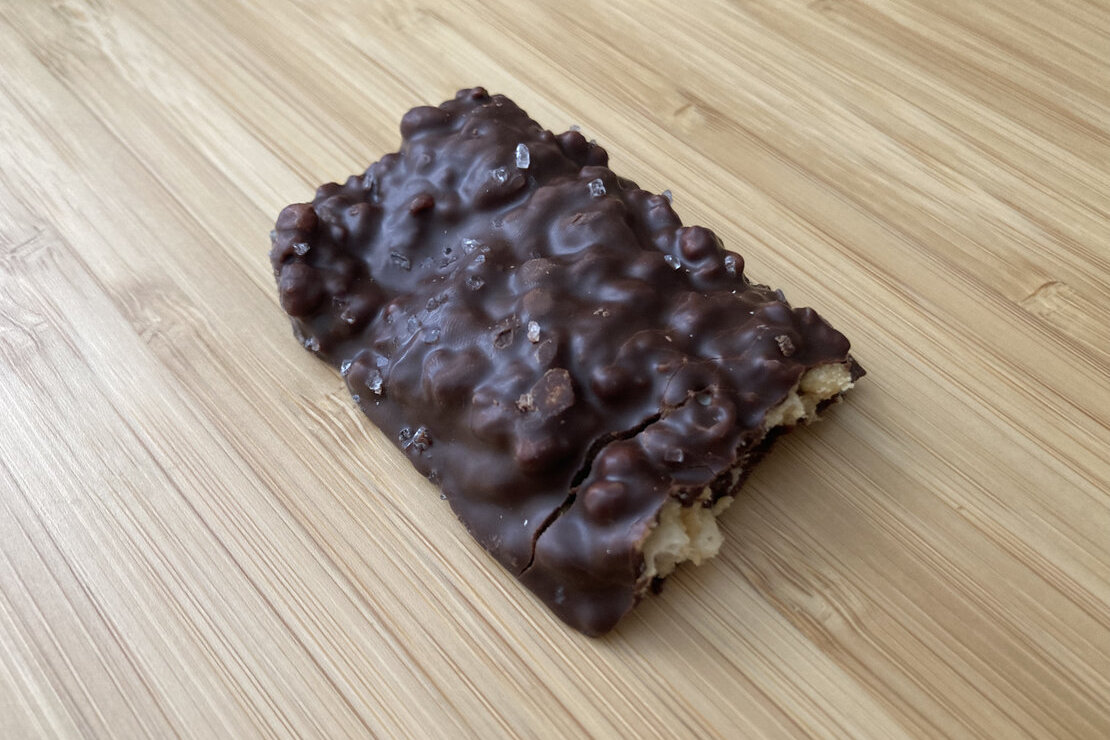 This protein bar is chocolate dipped, with a bumpy surface from the protein puffs. The chocolate is flecked with large salt crystals, like you'd see on a pretzel. The chocolate coating is thick enough to be pleasant, and has the right consistency to hold the bar together without fracturing when it's bitten. It's melty, but doesn't get all over your hands. The salt adds a nice textural contrast to the soft chocolate.
The inside is made of soy and rice crisps that create a really nice chewiness that still manages to be crispy. It's a bit like a rice crispy that's been smothered in chocolate, but with a good amount of salt and protein. The bar has no detectable graininess.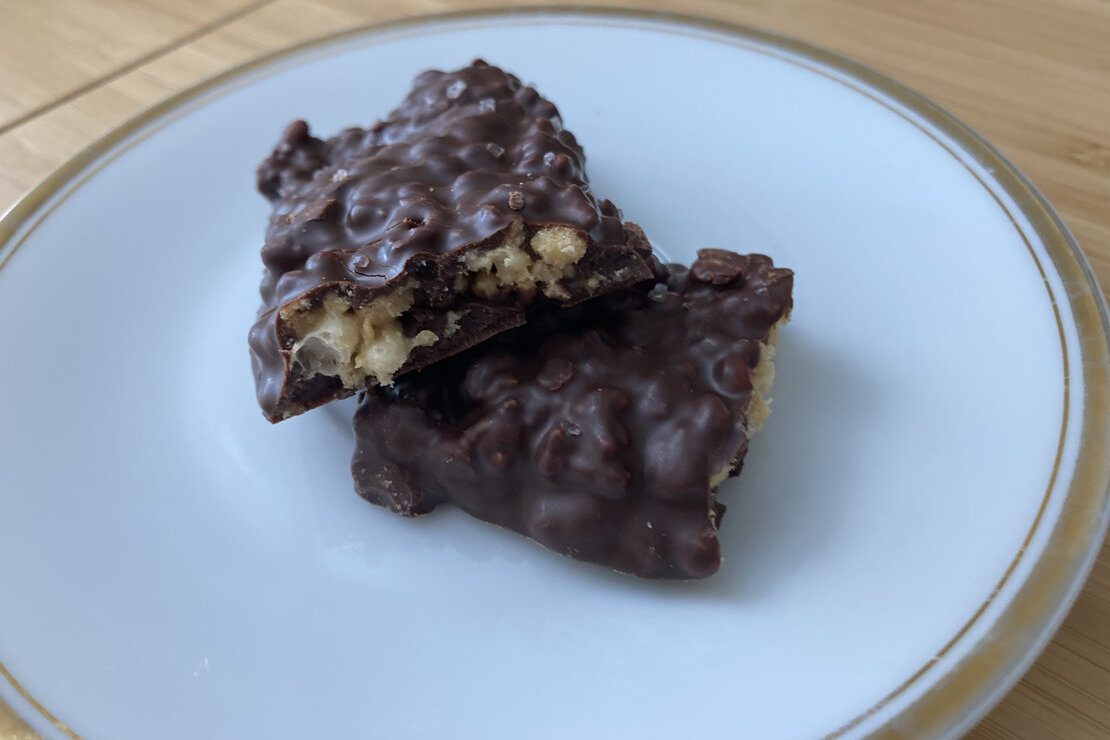 Overall, I loved this bar and will definitely buy it again. It has a great texture, the chocolate is melty and satisfying, and it's incredibly cheap. The only downside is that the protein is mostly derived from soy.
* Title image courtesy of
NuGo
.