These Caramel Almond Bites from Freakin' Wholesome are gluten free, vegan, soy free, and non-gmo. They have 2g of protein per piece, which comes from peas and nuts. 1 serving is 120 calories, with 8 grams carbs per serving. They're currently sold in packages of 4, but it seems that you have to buy at least 3 packages as a group (for a total of 12 bites), if you want to purchase them online. Current retail price for 3 packages is $18. I was able to find a single package of 4 bites locally for about $4.50.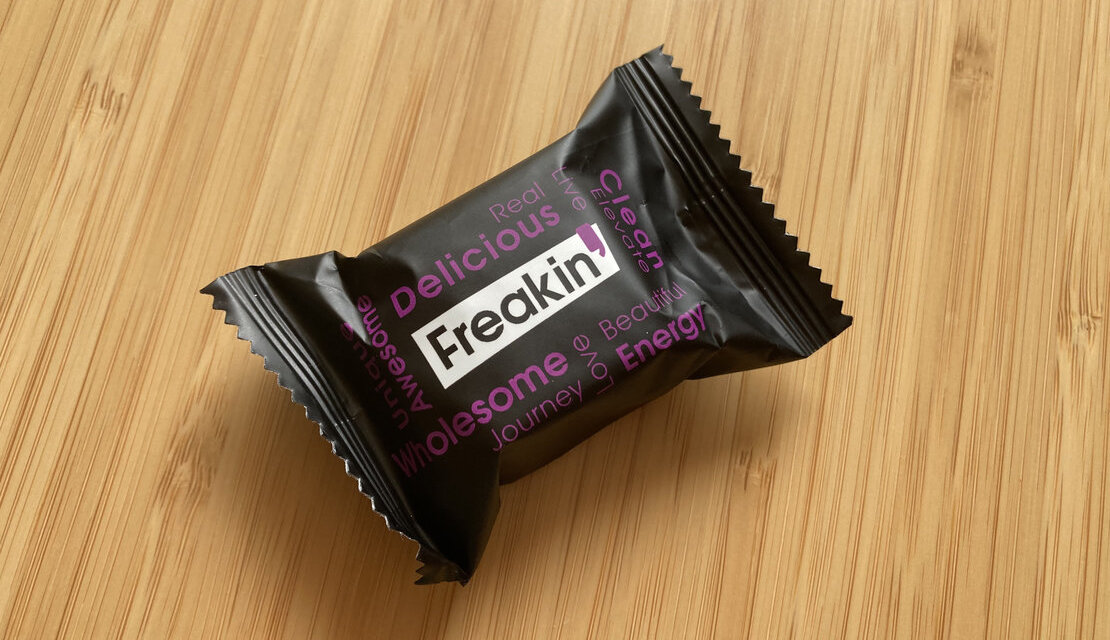 Caramel Almond Bites Review
The word 'caramel' in the name might be a bit misleading, because these are definitely not like a snickers bar. You won't find any caramel sauce in here, but you do get some caramel flavor from the dates. The ingredients list is very wholesome (as the company name implies), so as long as you go in with the right expectations, these bites are a tasty and healthy sweet snack. I would compare them to the nut-based type of sweets you tend to find at raw food places.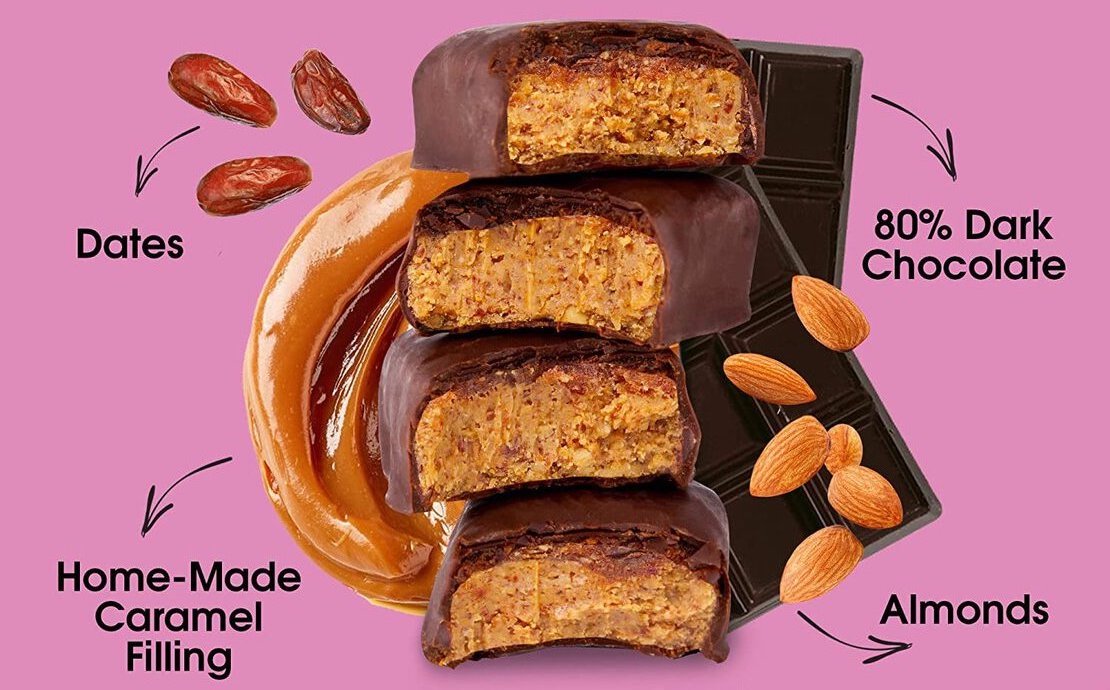 What these bites get right:
Fantastic ingredients list, including almonds, dates, hazelnuts, and pea protein

The chocolate coating is even and really good, although a little messy

It's not overly sweet and has the right amount of salt

Individually packaged for easy snacking on the go

Pleasant texture with some chew and flakiness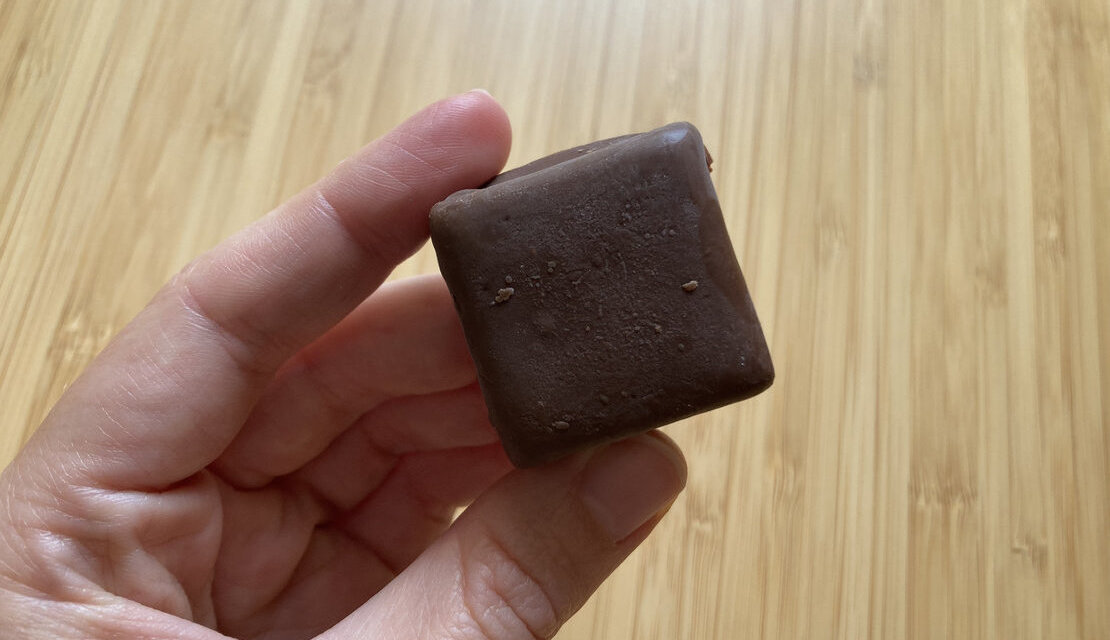 Possible drawbacks:
Doesn't taste like junk food

No liquidy caramel layer, but this was accurately represented on the box. I still think a separate date caramel layer would be nice.

Not fully organic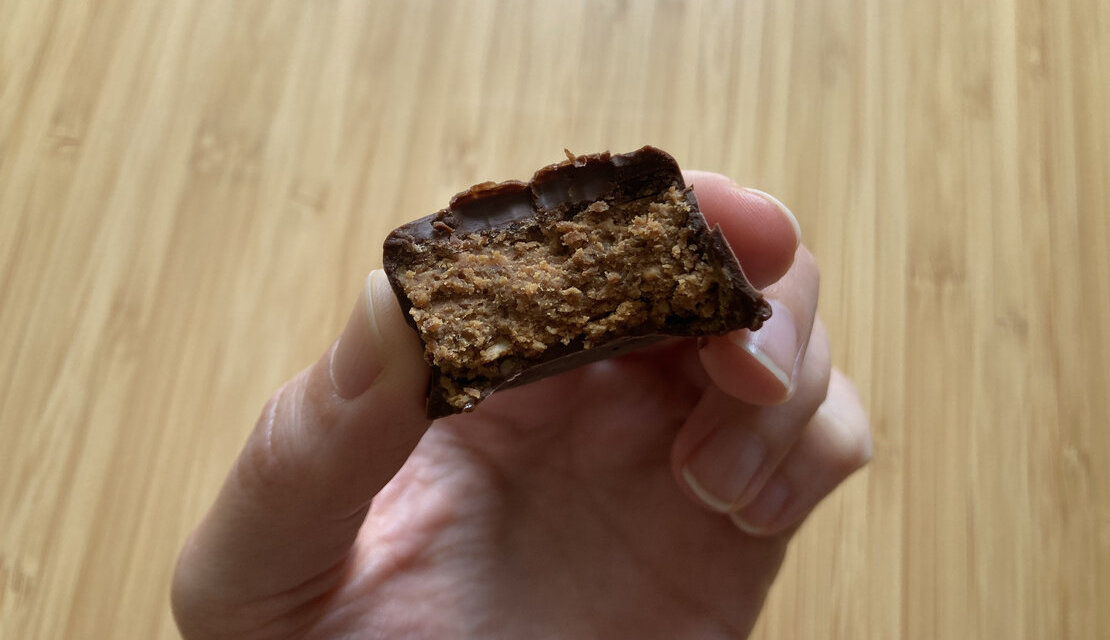 I gave these bites 4 stars because of their great ingredients list, pleasant texture, and balance of sweetness. More variation in texture with a defined layer of date caramel would be my ideal, but I can get over that because they taste quite good. They managed to hit the sweet spot between healthy and and chocolate candy. If you're expecting a candy bar, you may be disappointed, but if you're looking for a healthier option that has a pretty good balance of sugar, fat, and protein, then these bites are worth a try!