The Major candy bar from Go Max Go is vegan, gluten free, and non-GMO. If you've had to cut dairy out of your life and you've been missing Heath bars, or toffee in general, this is exactly what you're looking for. I bought this bar for about $3 from a local vegan shop, but you can purchase a case from Amazon for around $42 if you're ready to commit to having that much candy around.
Because Major is vegan candy, it's not exactly healthy. It comes in with total sugars at 20g per bar. I don't know about you, but I enjoy some proper candy every now and then, and real sugar is what's going to satisfy that craving. This bar contains 180 calories, which seems reasonable, given that it's a chocolate candy bar.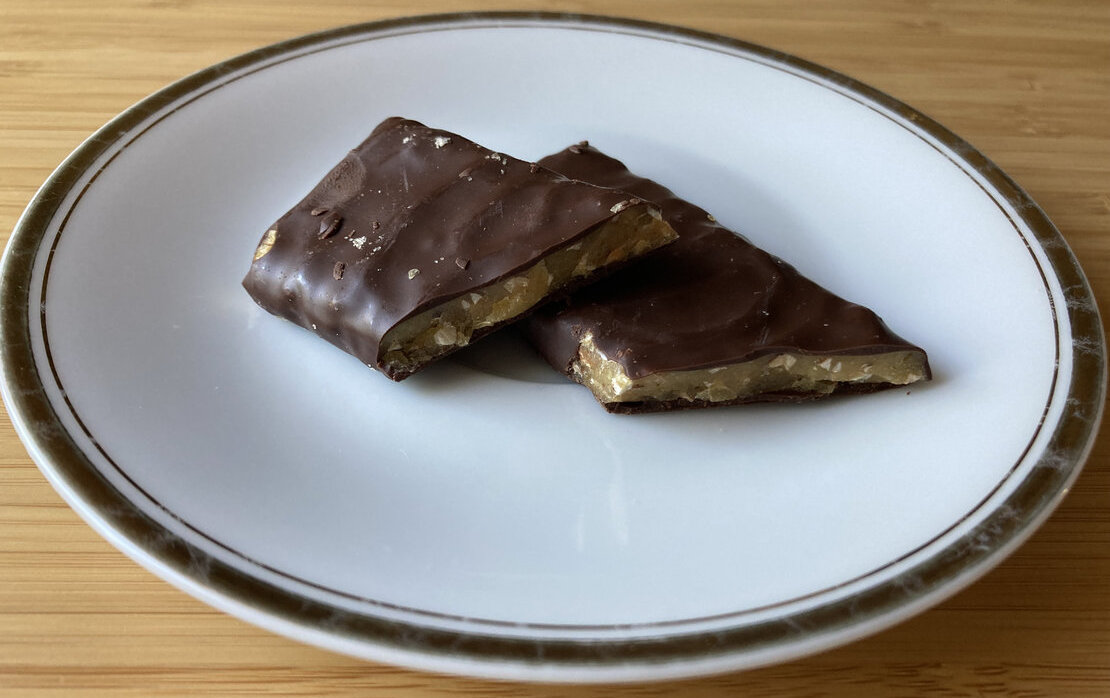 What this bar gets right:
Thin chocolate coating that's melty and uniform

A well-cooked toffee that's buttery, crunchy, not too hard, and doesn't stick to your teeth

Just the right level of saltiness

Tastes unhealthy, in all the best ways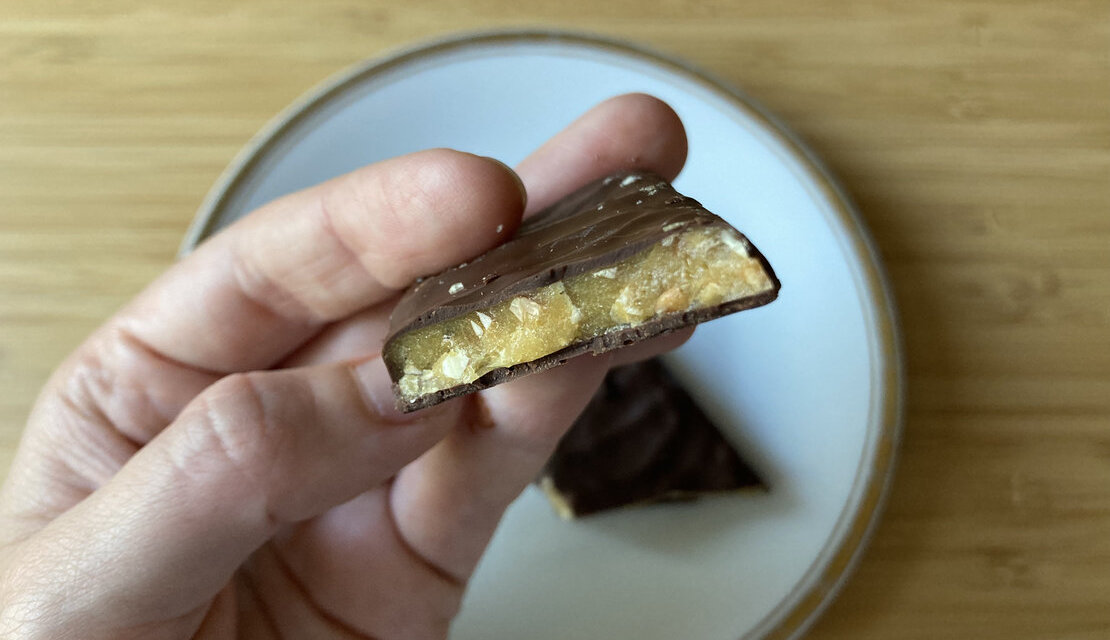 Possible drawbacks:
My bar fell apart when I took it out of the package, so it's certainly crumbly

Chocolate is very melty and might get all over your hands

Lots of sugar, but it's a candy bar that's trying to be like the real thing, so that's as expected
It's a fantastic vegan Heath bar copycat and I honestly think it's just as good! It can be really hard to find gluten free and dairy free versions of candy bars, and I'm so glad that Go Max Go is expanding their options. I gave this 5 stars because I think it's hitting all the same notes from the toffee bars of my past. It's buttery, melty, and crunchy, and makes a perfect once-in-awhile treat.
If this sounds good, you can buy a case of Major bars here.