Go Max Go makes vegan versions of junky candy bars. Today we're reviewing their Butterfinger dupe - the Thumbs Up bar. This bar is gluten free, vegan, non-GMO, and doesn't contain any soy ingredients. It says on the package that it's not recommended for those with milk allergies, but I have pretty severe reactions to milk and it's never caused any issues for me. But if you have a life-threatening allergy to milk, you'll want to skip this one.

The Thumbs up bar is proper candy, so it's high in sugar. It's quite a small bar, but comes in at 19g sugar, 160 calories, and 6g of fat. I paid $3 for this bar at my local vegan shop. They're about $42 per case, if you order them from Amazon.
The Good:
The vegan 'milk' chocolate tastes and melts just like a proper dairy-based chocolate.

The center is flaky and buttery with a good peanutty flavor.

Really addicting crunchiness with a nice contrast between the melty chocolate.

It's a good size. Any larger and it would be too much sugar for me.
The Bad:
A bit messy to eat because the chocolate melts immediately and it's really flaky.

The center is more solid than a traditional Butterfinger.

Very sweet, but that's what candy's about.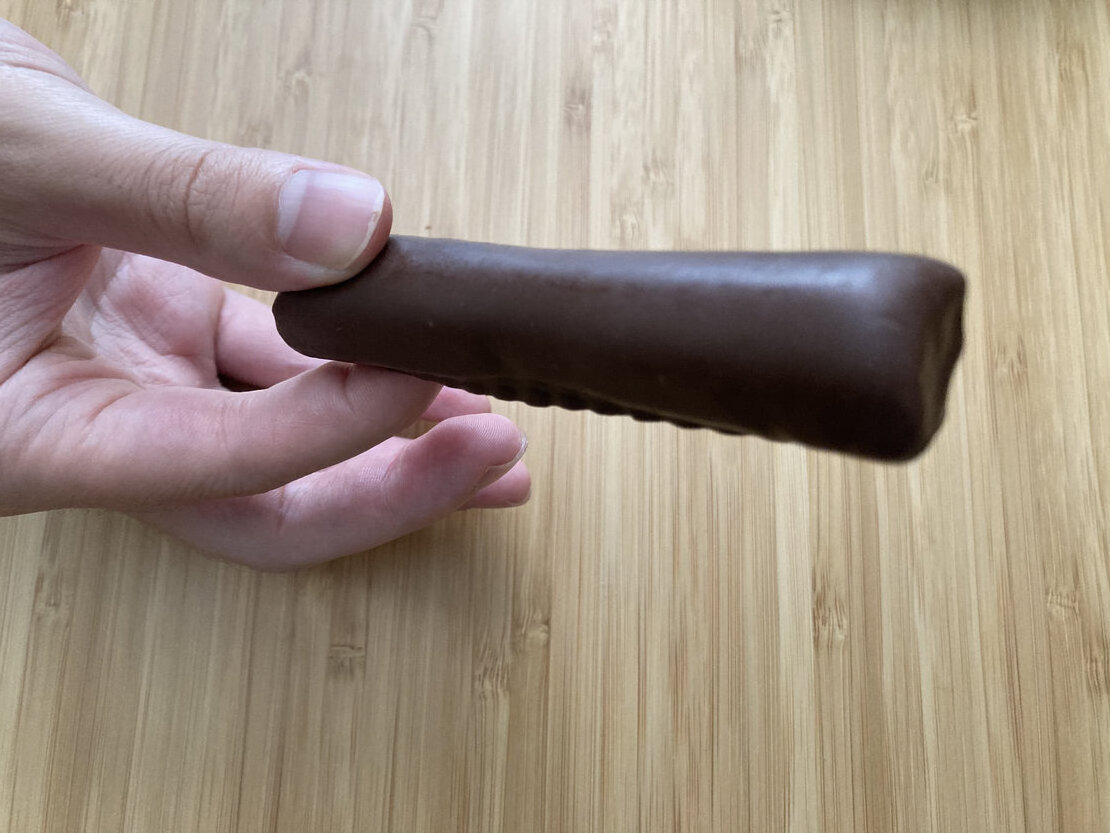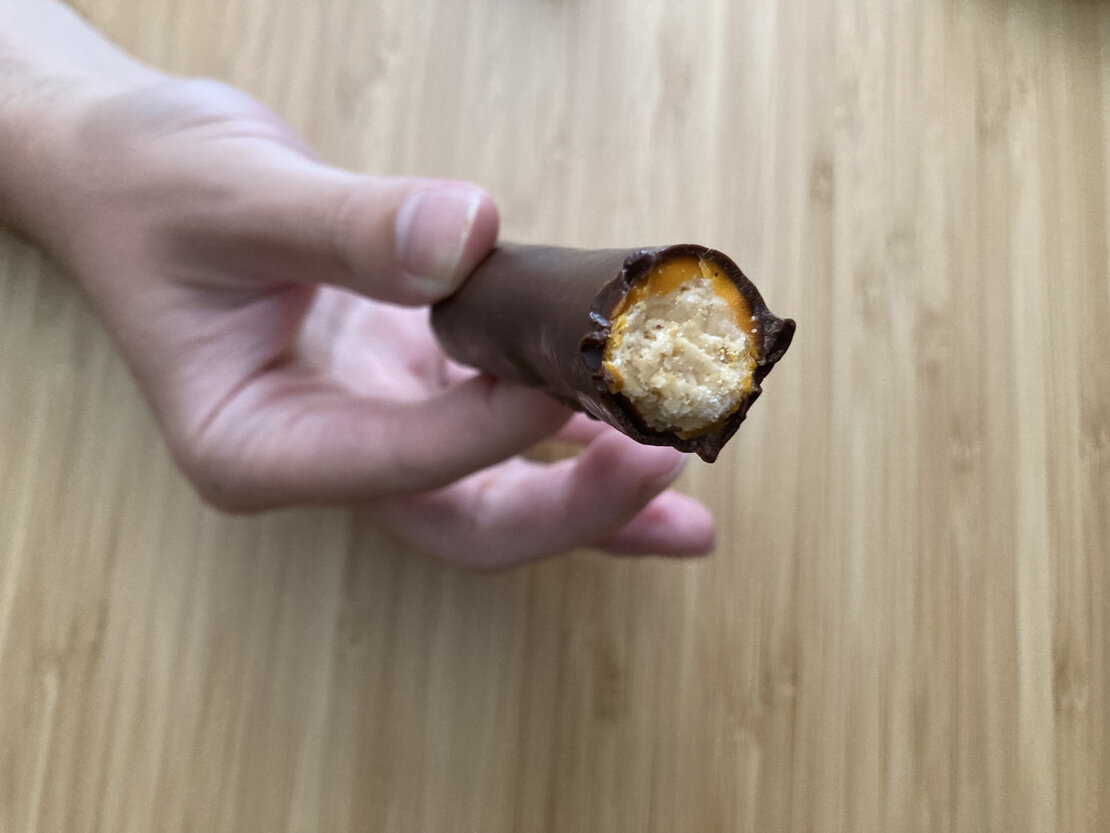 The Thumbs Up bar is everything I want a vegan and gluten free Butterfinger to be! It's a bit more firm that a Butterfinger, but it's got all the sweetness, flakiness, and meltiness I could ask for. It's quite messy and sweet, which may be a downside for some, but I personally think that comes with the whole candy territory.
If this sounds good to you, you can order a full case online.