It can be tough to be gluten or dairy free during the holidays - especially if you're eating at someone else's house! While there are a few common dishes that are naturally gluten free, there's also a pretty high risk of cross-contamination. Preparing a dish or two yourself can help alleviate these worries and ensure you'll have something to eat that you enjoy.
In this article, we'll highlight some naturally gluten free holiday foods. We've also included a bunch of gluten and dairy free holiday recipes at the bottom, so you can make your own allergen-friendly feast.
Table of Contents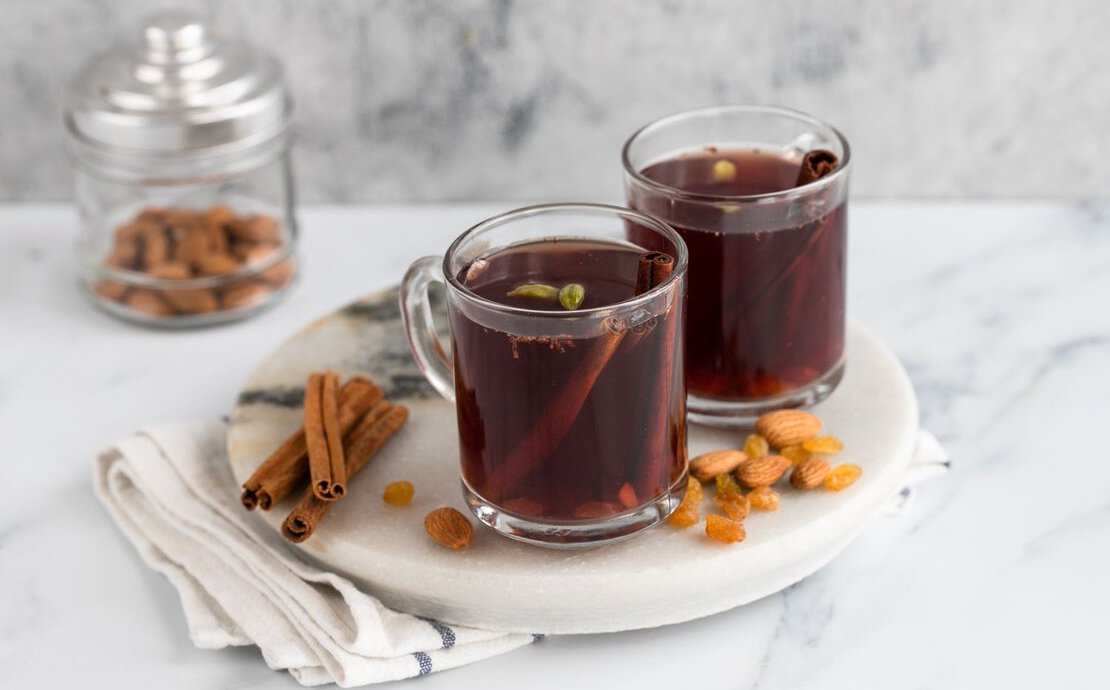 How to Avoid Being Glutened
If you're eating at someone else's house for the holidays, you should ask the chef about everything before you eat it, or even help them prepare it. And if you don't believe they're able to avoid cross-contamination, it's honestly best to avoid their foods altogether. If that's the case, definitely bring your own hot dishes and dips and serve yourself first - before anyone has a chance to cross-contaminate what you've brought!
In my experience, it's also a good idea to eat a small meal before you arrive. This ensures you won't get too stressed or hungry and can instead focus on enjoying everyone's company. On the plus side, drinks are really low risk, so you can have lots of eggnog and mulled wine - if that's what you're about for the holidays. Or perhaps you're big on cooking and your family is willing to give up all gluten-containing foods for one holiday meal. If that's the case, you can host the holiday dinner yourself so that everything will be safe for you to eat!
Naturally Gluten Free Dishes
Meats

Ask about glazes, as these could sometimes contain dairy products or gluten. Some roasted chickens and turkeys use beer in the recipe, so watch out for that. If the meat was purchased premade, ask about the brand so you can find more information.

Cranberry Sauce

Should be totally safe! Whether canned or homemade, I've personally never seen a recipe that contains gluten or dairy.

Roasted or Fresh Veggies

Recipes vary by a lot and roasted versions probably contain butter. Ask the chef to make sure no gluten ingredients were included.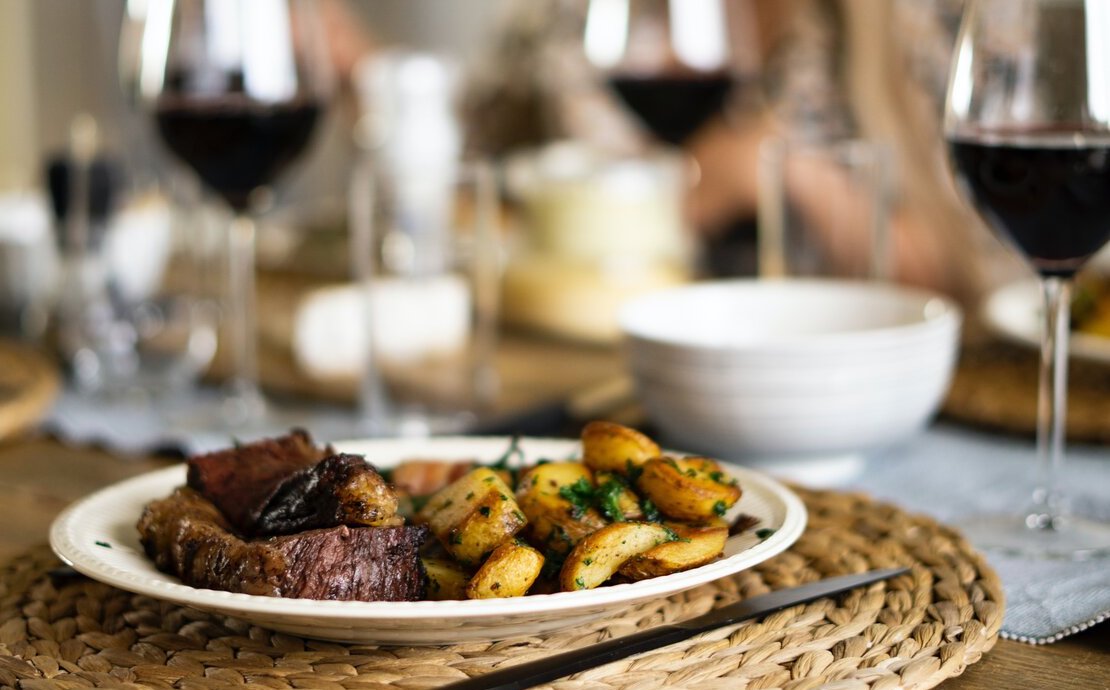 Sweet Potato Casserole

If you're gluten free, a classic sweet potato casserole with marshmallows is usually a safe bet, although it's not for vegans or vegetarians, because it contains butter and marshmallows. Just watch out for any crumbly streusal toppings, because those probably contain gluten.

Cheese Balls

These might be gluten free, but it's also at high risk of cross-contamination because the crackers are served on the same plate and dipped directly. Some recipes include worchestershire, which isn't always gluten free. If you've confirmed with the chef that it doesn't contain any gluten ingredients, make sure to cut off all you want before anyone has a chance to dip in some crackers and get crumbs in there. Skip if you're dairy free.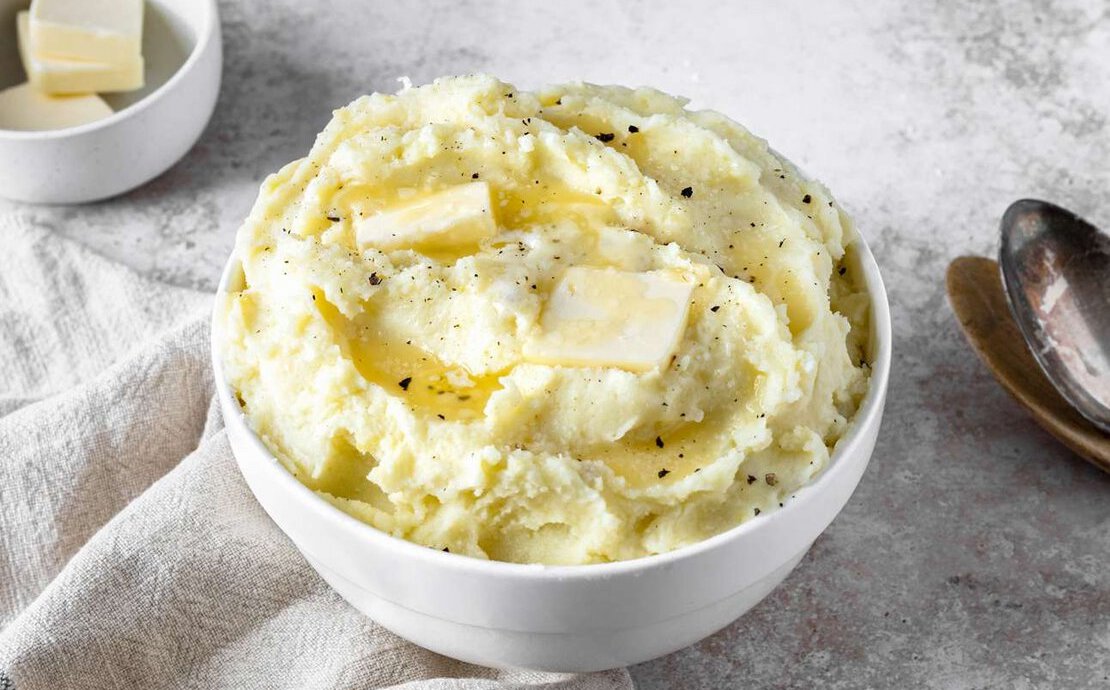 Mashed Potatoes

These definitely contain dairy, but are usually gluten free!

Deviled Eggs

Usually both gluten and dairy free! But might contain sour cream.

Potato Kugel

This one's a bit iffy. Most versions are made with potato starch or corn starch, but some might use wheat flour. Ask the chef for the ingredients.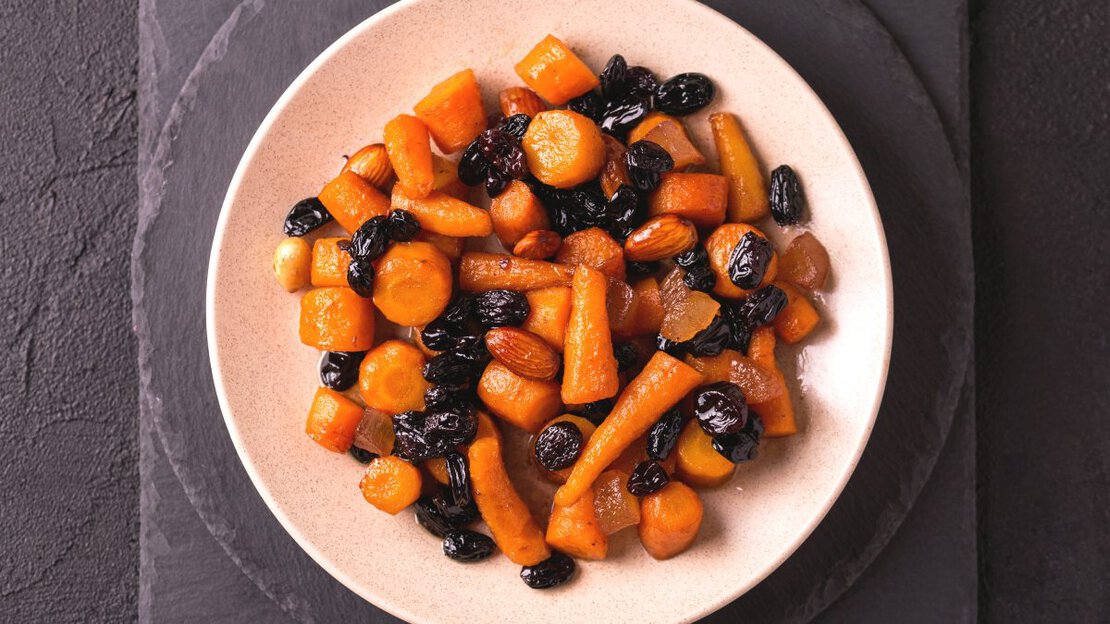 Tzimmes

Naturally gluten free stew made of carrots, root veg, and dried fruits. May contain chicken broth, so ask if you're vegetarian.

Drinks

Mulled wine, glögg, wassail, eggnog, hot buttered rum, hot toddy, and plain old hard alcohol are gluten free.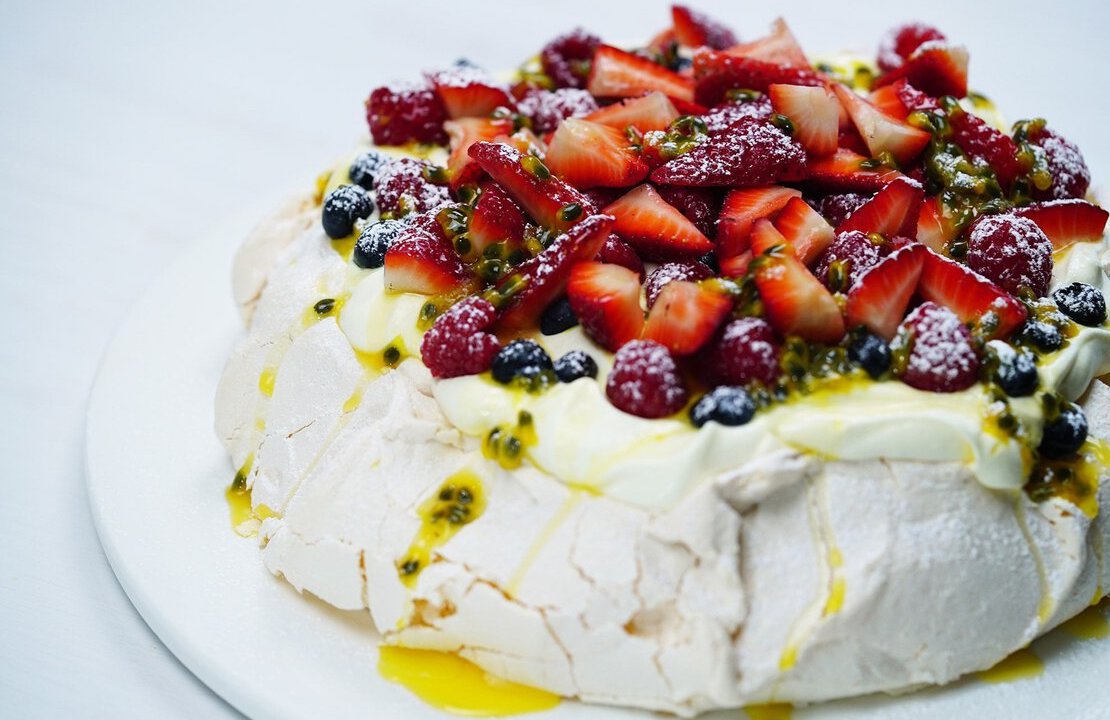 Pavlova

A traditional Australian and New Zealand Christmas dessert. Contains eggs and dairy, but you'll find lots of dairy free options in our pavlova article.

Candycanes

These are basically pure sugar and food coloring. Go wild.
Foods to Avoid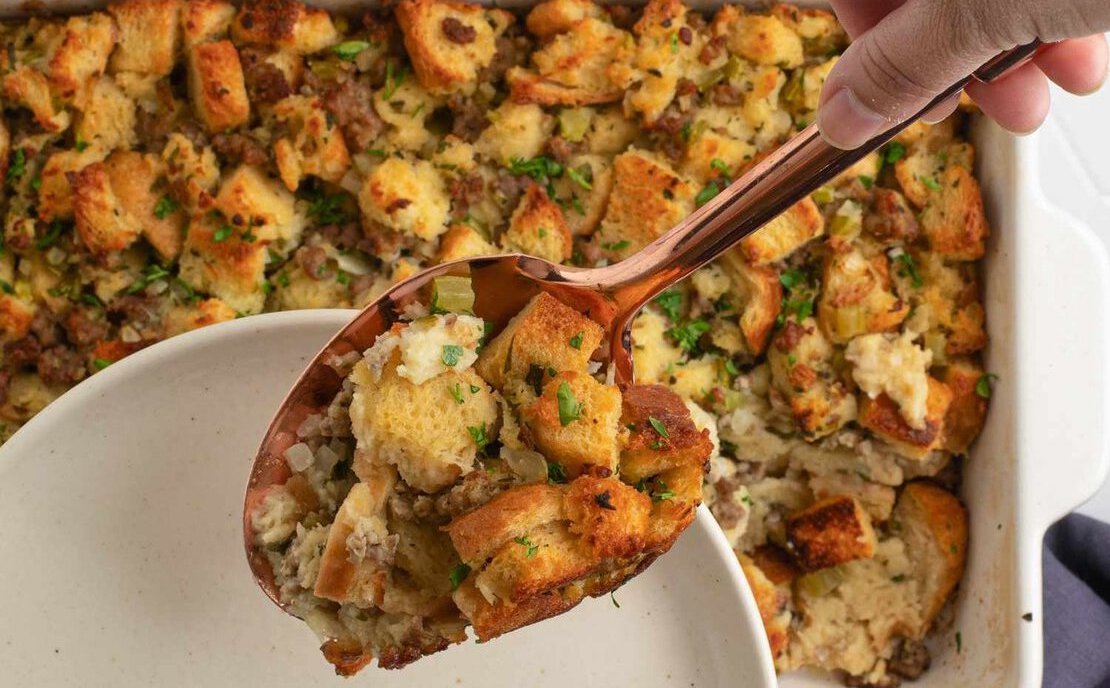 Stuffing, Dressing

Made of bread, and usually butter as well.

Gravy

Most gravy is thickened with flour, although some people use cornstarch instead. Ask the chef how it was made.

Bread Sauce

This one's pretty self-explanatory. It's made of bread and milk.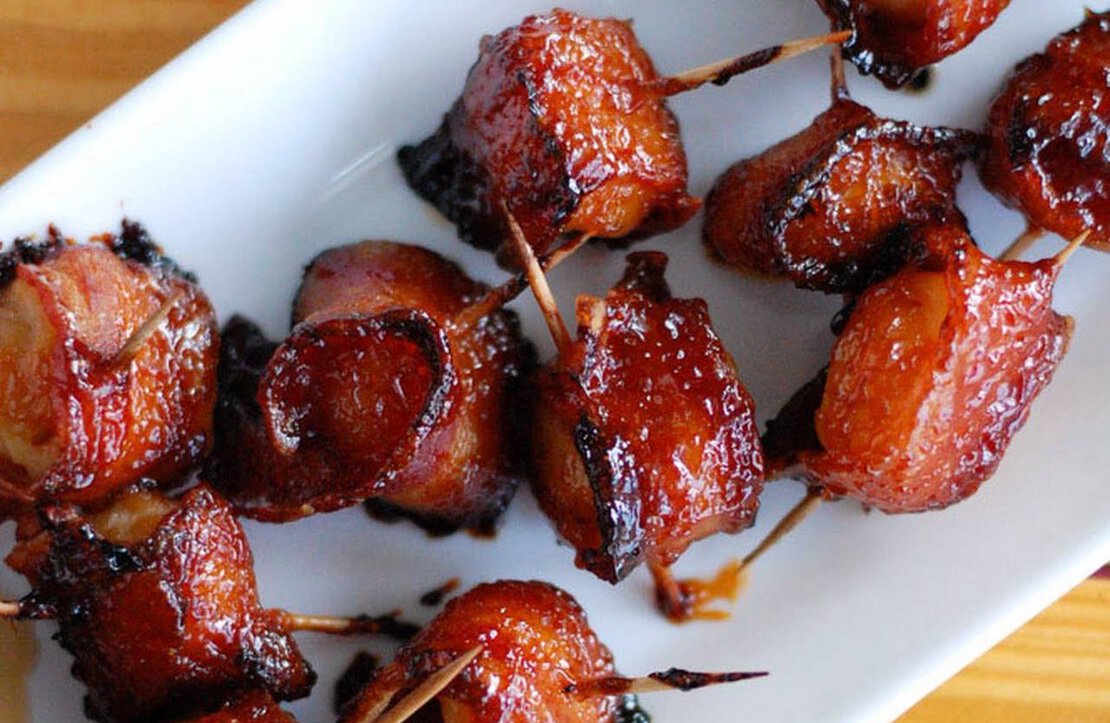 Bacon Wrapped Water Chestnuts

This one surprised me! These often contain soy sauce, which isn't gluten free. Other versions contain worchestershire sauce, which might contain gluten. Ask about the brand used.

Spinach Dip

Full of dairy, and often made with soup mix, which can contain flour. Ask for the recipe to make sure, and avoid dip that has already been cross-contaminated with bread.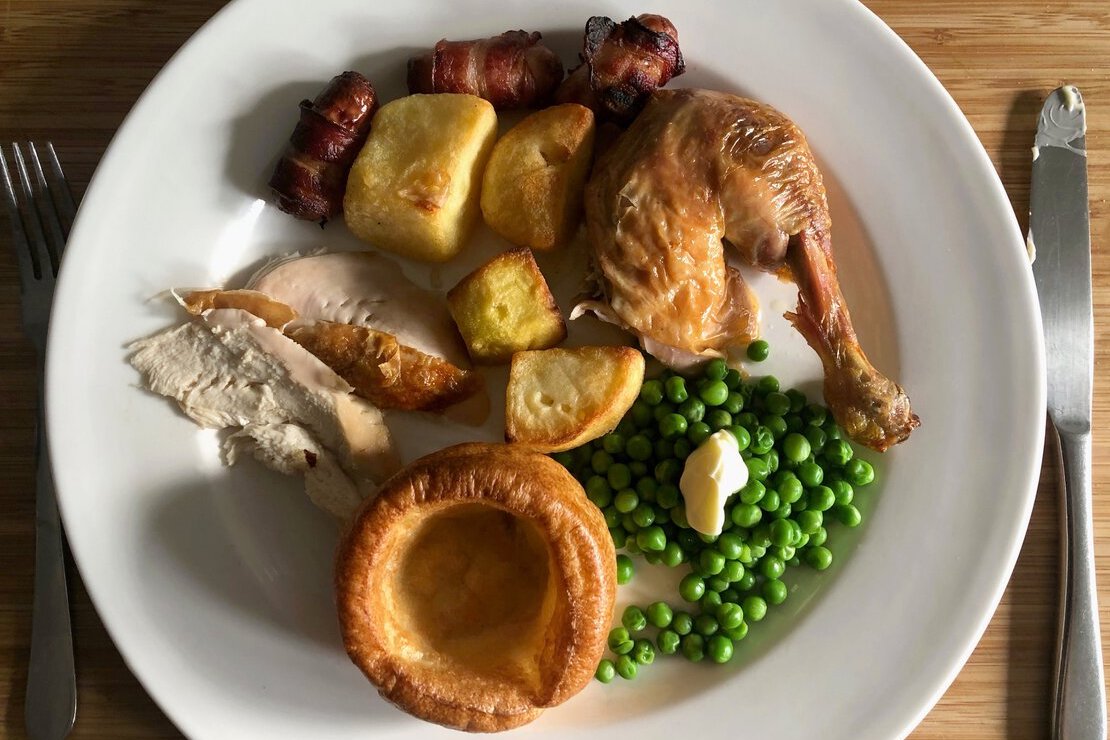 Yorkshire Puddings

Made from flour, milk, egg and drippings.

Pigs in a Blanket

Puff pastry is made from wheat flour and butter.

Sweet and Sour Meatballs

Meatballs usually contain bread crumbs, and the sauce may contain soy sauce.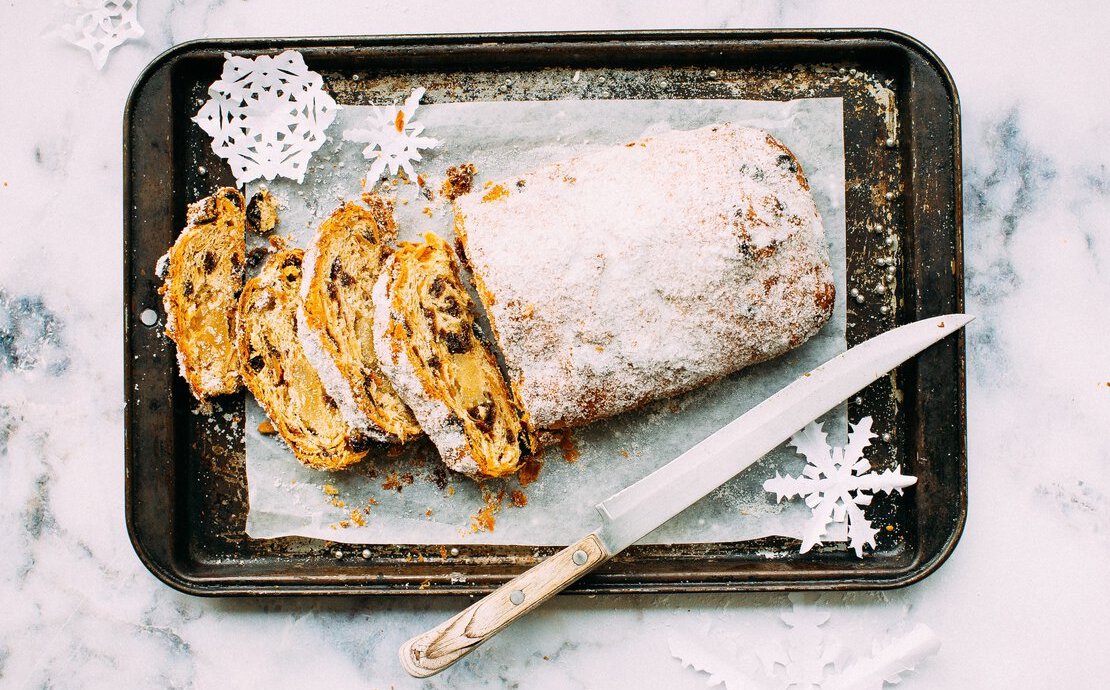 Fruitcake, Stollen, Panettone

Full of wheat flour and butter.

Green Bean Casserole

Classic green bean casserole contains condensed soup (made with wheat flour), soy sauce, and onions coated in flour and fried. It has gluten all over it.

Bourbon Balls

Many recipes include nilla wafers. Ask the chef what went into the balls before consuming.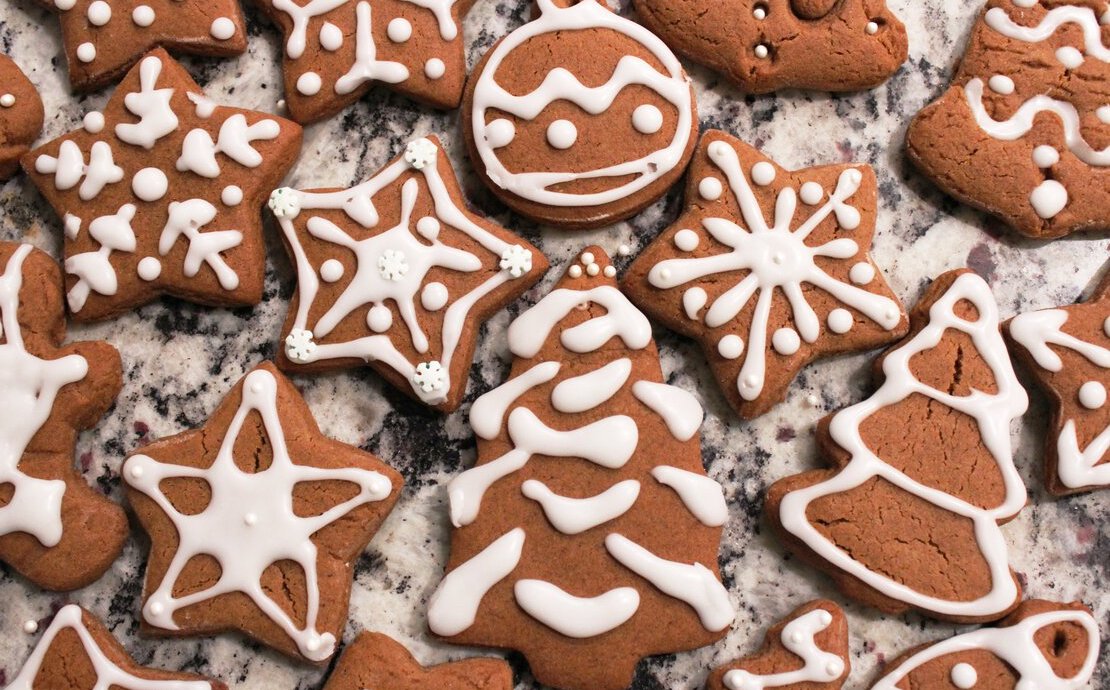 Cookies

Stuffed Mushrooms

Contains both butter and bread crumbs, so it's not gluten or dairy free.

Pies

If you have celiac disease, please don't think you can eat just the filling of a pie and avoid the crust. Many fillings are thickened with flour and the filling is definitely cross contaminated! If you want pie, bring your own to share instead.
Gluten Free Holiday Recipes
There are so many great gluten free holiday recipes to try! Most of the ones we've included in this list are dairy free as well.