The Good Crisp Company makes gluten free potato chips that are a perfect dupe for Pringles. If you're new to being gluten free, you might not know that Pringles contain wheat starch, so here's your heads up! All of the products Good Crisp makes are certified gluten free and non-GMO. They're also free of soy, nuts, sesame, eggs, mustard, and shellfish. Their dairy free flavors are the Classic Original Potato Crisps, Salt and Vinegar Potato Crisps, and Outback BBQ Potato Crisps.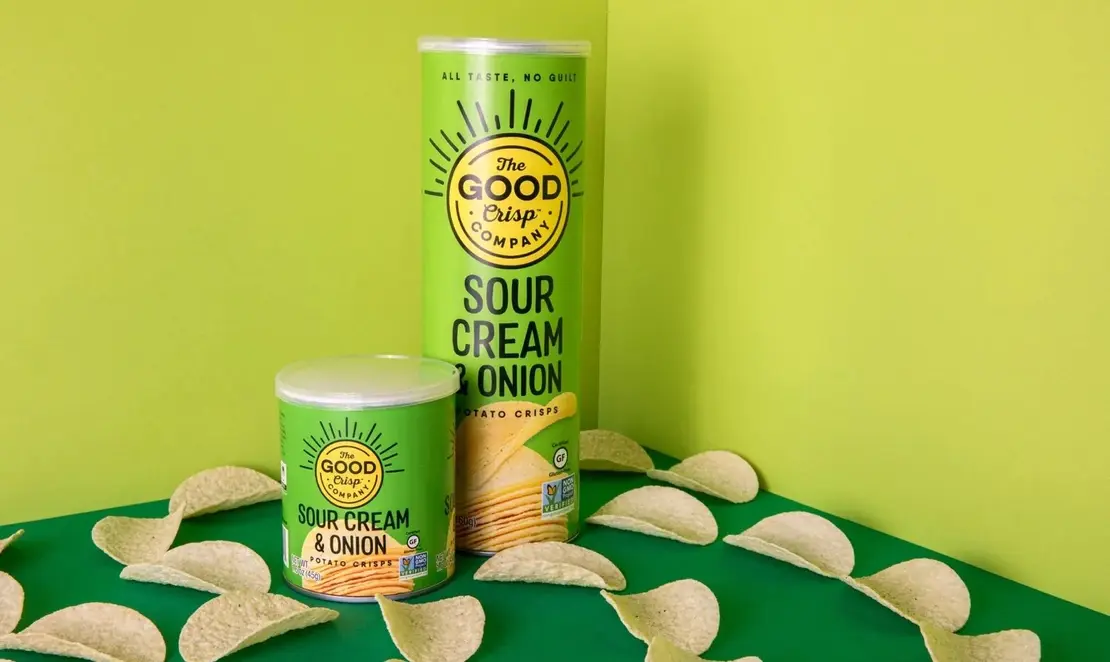 The Good Crisp potato chips come in the exact same saddle shape as Pringles, and have the same reconstituted potato texture and addictively salty taste. But these chips are made without the artificial flavors and colors that are used in Pringles, so they might be marginally healthier for you. A serving size of 14 chips is 140 calories, with 7g fat and 2g fiber.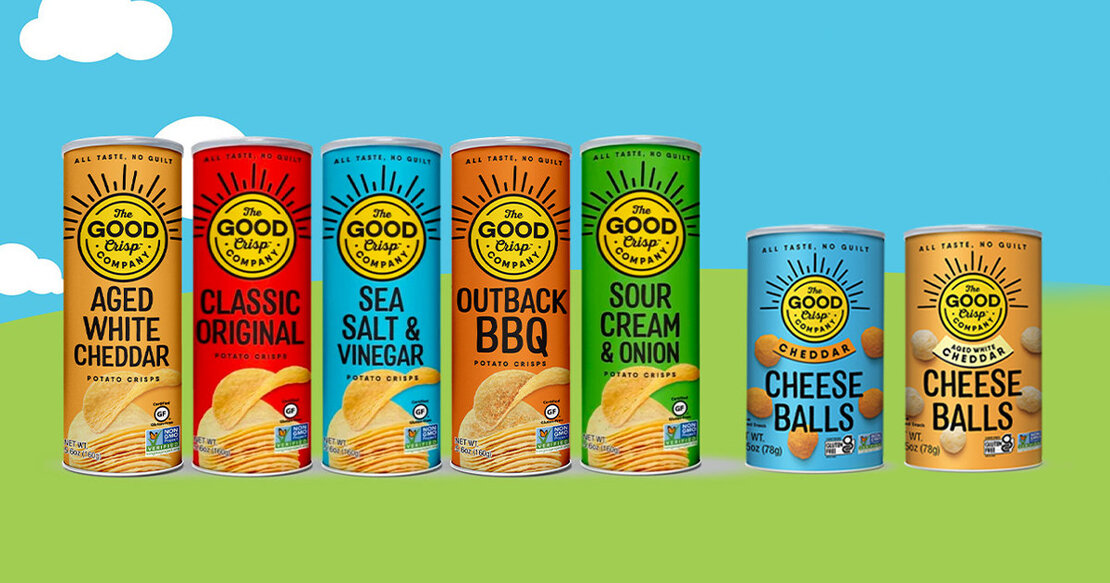 Good Crisp Products: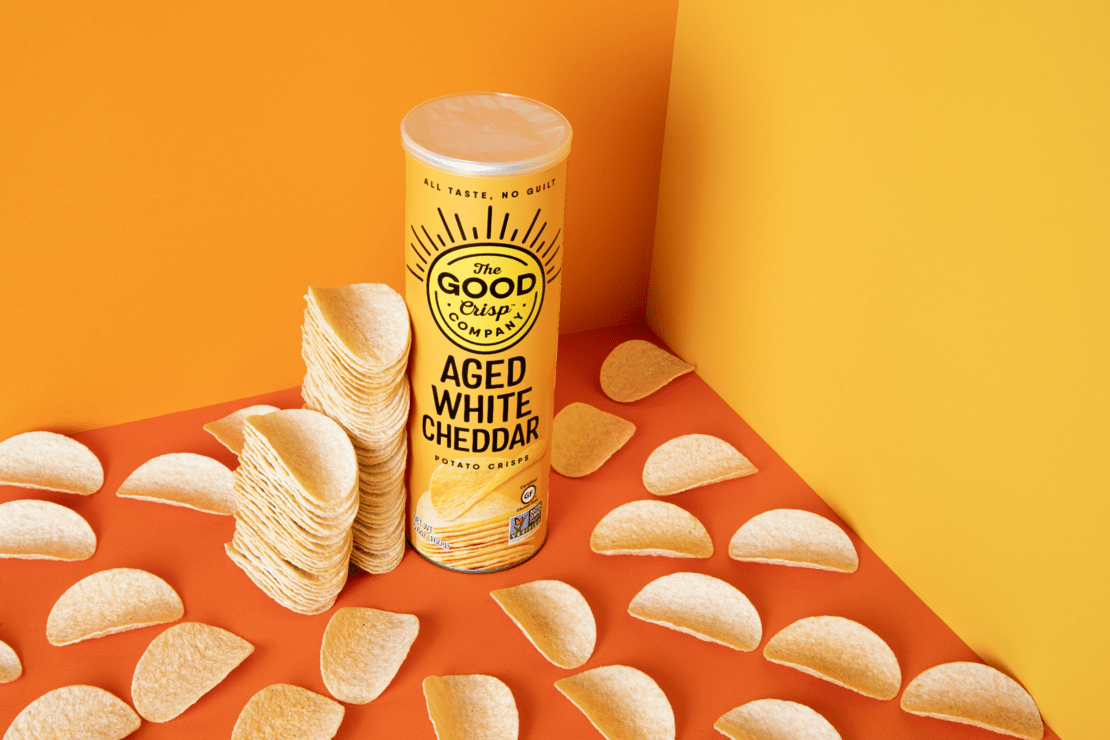 If you've been missing Pringles because you can't eat gluten anymore, these will be the perfect substitute. The classic Pringles-style can and mini size option makes them easy to pack for on-the-go snacks.
You can purchase a variety pack of crisps to try a few flavors at once, or stick to a single flavor.