Le Pain des Fleurs is a French company that makes light and airy crispbreads from simple ingredients. All of their crispbreads are gluten free, vegan, organic, nut free, and yeast free.
The original crispbread the company developed was their buckwheat crisp, but they now offer a variety of flavors. They've never produced any items that contain gluten, so their products are very safe for Celiacs. The crispbreads are simple, light, crispy, and easily digestible. They're a great option for anyone with multiple food allergens because the ingredients lists are very simple and only contain 1-4 ingredients each. A serving of 2 crisps contains 50 calories and 11g carbs.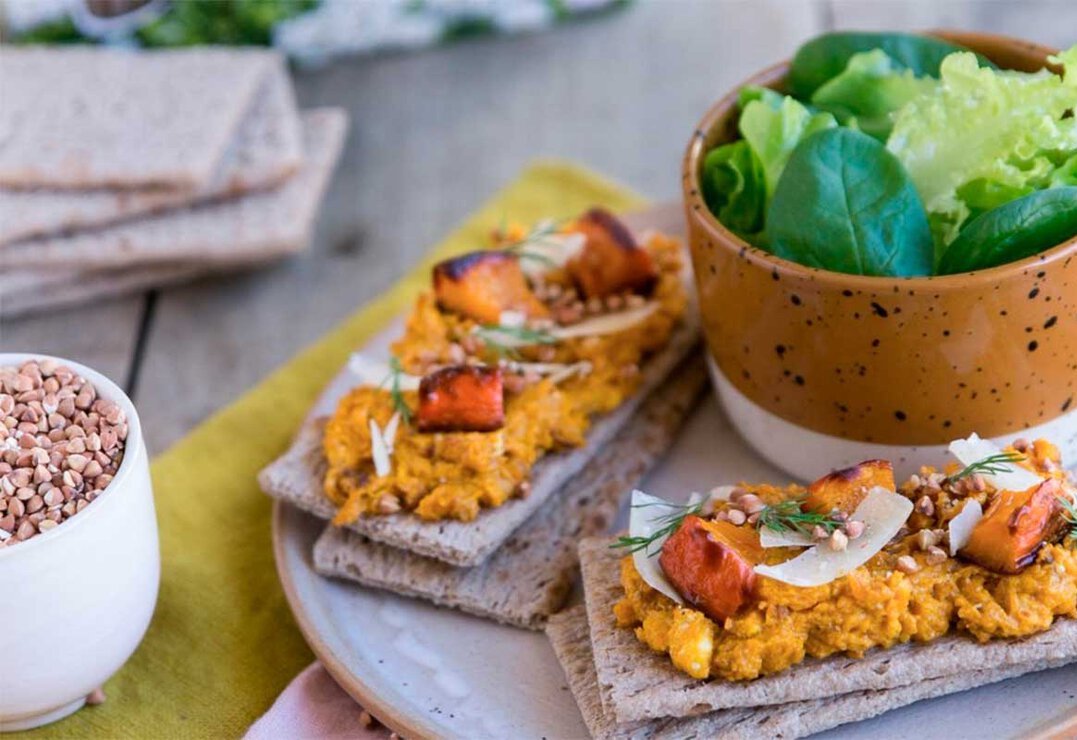 They currently offer 5 different crispbreads in the US:
There are rotating seasonal flavors, and new varieties are being developed quite often. In Europe they have a larger product line that includes snacking puffs, sweet biscuits, and additional crispbread flavors, so it's worth checking those out if they're available in your area!
Le Pain de Fleurs crispbreads make the perfect sub for chips, crisps, and toasts when you're on the go. If you've tried gluten free Wasabread in the past and didn't like them, these are still worth a try. They're much lighter and fresher-tasting.
You can buy a variety pack of crispbreads online, or buy a single flavor to try them out first.