Whoa Dough snack bars can be purchased individually for about $2.50 in my area, or you can purchase them in bulk packages online. A variety package of all 6 Whoa Dough flavors is $11.99. The current flavor lineup is: Chocolate Chip Cookie Dough, Peanut Butter Cookie Dough, Peanut Butter Chocolate Chip Cookie Dough, Sugar Cookie Dough, Sprinkle Sugar Cookie Dough, and Brownie Batter. A package of 10 bars of Sprinkle Sugar Cookie Dough flavor is $24.99.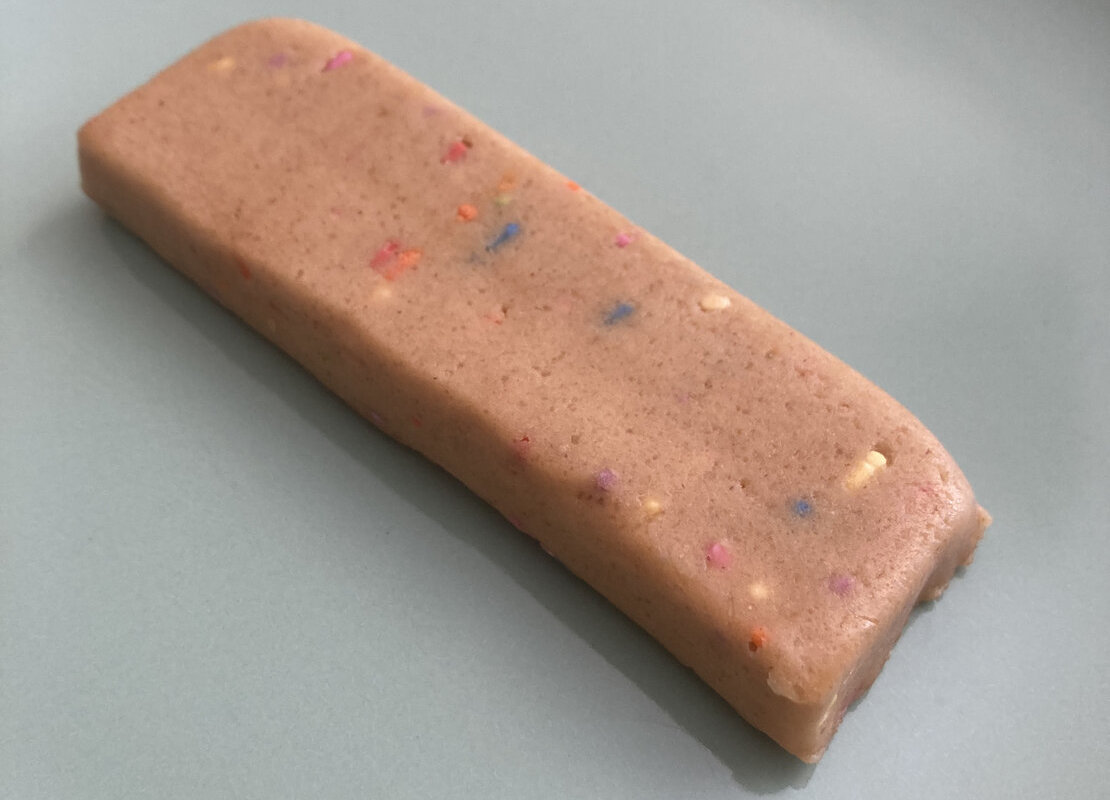 Whoa Dough bars are gluten free, vegan, soy free, and sweetened with a blend of allulose and cane sugar. The base of the bars is chickpea flour and oats, with added chickpea protein and soluble tapioca fiber. The bars use sustainably sourced palm oil, and are non-GMO. Each bar contains 160 calories, 4 grams protein, 10 grams sugar, and 5 grams fat.
The flavor of this sugar cookie dough bar is very sweet, but not in a way that feels cloying or too allulose-heavy. The texture is exactly like cookie dough, and the birthday sprinkles are a nicely colorful addition, with a firmer textural contrast. The bars smell like frosting and taste a bit buttery with hints of vanilla. There is some saltiness that helps balance the sweet sprinkles and sugar cookie flavor so that it's not overwhelming.
I enjoy this bar as a dessert replacement that feels slightly healthier than eating gluten free cookie dough, but I wouldn't eat this as a meal replacement or consider it a protein bar. I do really like the idea of individually-wrapped cookie dough, so hopefully we see more products like this in the future.