Hot pot is a method of tableside cooking that involves by dipping raw ingredients into a flavorful broth. Common ingredients for dipping and simmering include thinly sliced meats, vegetables, fish balls, and noodles. Hot pot often includes a dipping sauce to use with the cooked ingredients.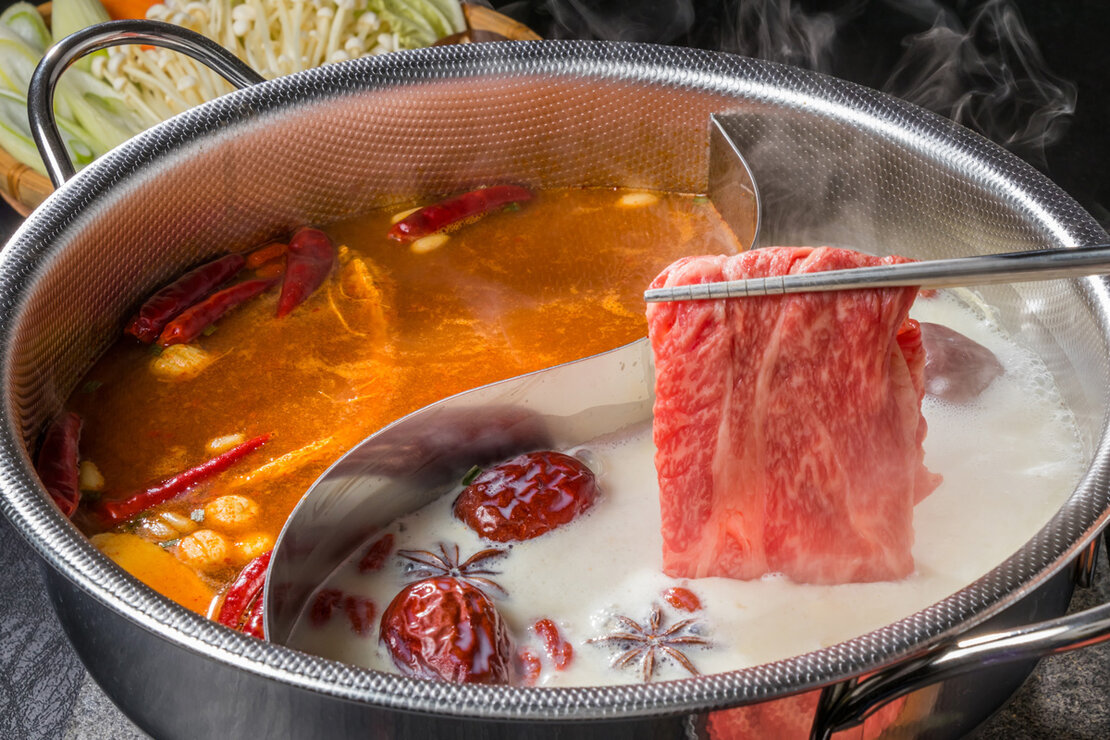 Table of Contents
Homemade hot pot soup bases are often gluten free (with some notable exceptions that we'll address below), but the hot pot soup bases sold in stores almost always contain gluten. Common add-ins like wheat noodles, dumplings, fish cakes, and fish balls also contain gluten, as well as most hot pot dipping sauces. This can make it tricky to share hot pot with a group at a restaurant, unless everyone agrees to keep all ingredients gluten free.
Below, we'll help you navigate which bases and dipping sauces are gluten free, and which ingredients to avoid. We'll also provide substitutions so you can make gluten free hot pot easily at home.
Hot Pot Varieties
Hot pot originated in China during the Three Kingdoms Period (200–280 AD), although similar styles of cooking had been popular before that period. There's a huge variety of hot pot styles, both in China and across the rest of Asia. Hot pot can be a very elaborate or very simple meal, depending on the occasion.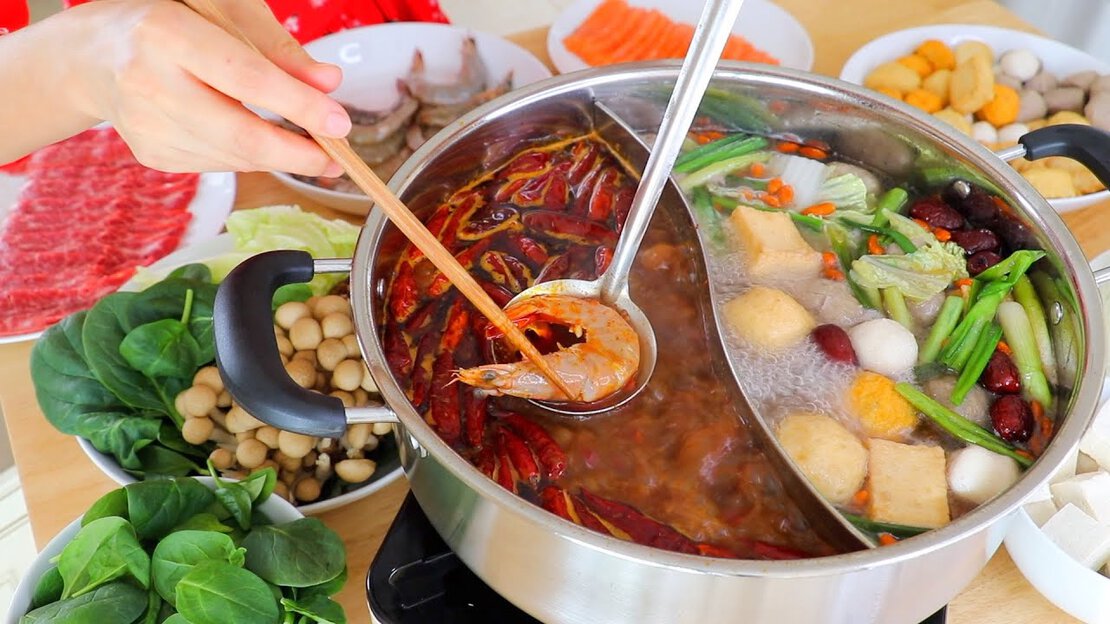 Westerners tend to be most familiar with the intensely spiced Chongqing hot pot (重庆火锅). This is often paired with another hot pot style that's milky white and mild to help balance the spice. In Japan, savory and light shabu-shabu (しゃぶしゃぶ) is the hot pot of choice. Shabu-shabu is also popular in Korea, but unlike Japanese shabu-shabu, Korean style is spiced with gochujang. In Thailand, Vietnam, and Cambodia, many hot pot soup bases favor a more sweet and sour flavor, sometimes even adding ingredients like curry or tom yum paste. Local ingredients are generally favored wherever hot pot is made.
Hot Pot Bases That Contain Gluten
Unfortunately, Sichuan hot pot bases often contain gluten, due to the inclusion of doubanjiang and Shaoxing wine. Korean shabu-shabu also contains gluten in the form of gochujang and doenjang. But you can make your own GF versions at home by subbing out those ingredients. You'll find our suggestions for substitutes in the linked articles for each ingredient. We'll also link to the substitutes in the recipe section below.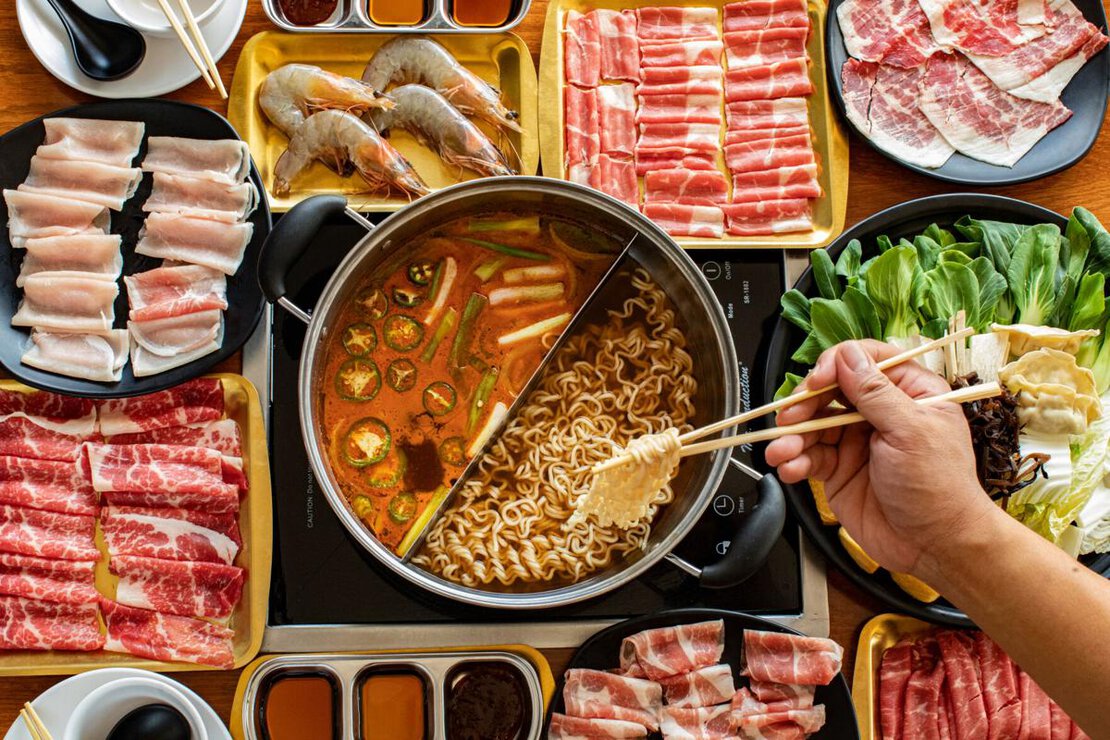 Another consideration for those with multiple allergies: the milky white hot pot base may sometimes contain milk. Traditionally prepared white broth hotpot is made by simmering bones over a long period, like tonkatsu broth. But many prefer the taste and ease of the milk-based shortcut. If you'd like a similar milky broth experience without the dairy, there's a Japanese version called tonyu nabe (豆乳鍋) that uses soymilk instead.
Gluten Free Hot Pot Dipping Sauce Recipes
There are so many styles of hot pot dipping sauces! In China and Japan, a mixture of raw egg, soy, vinegar, and spices are often used. In Taiwan, a similar mixture of raw egg and shacha sauce (a savory spicy condiment) is common. Creamy sesame sauce is also popular.
Most hot pot dipping sauces aren't gluten free by default, because they include things like soy sauce, oyster sauce, black vinegar, Shaoxing wine, or ponzu. But you can easily replicate the sauces with GF substitutes!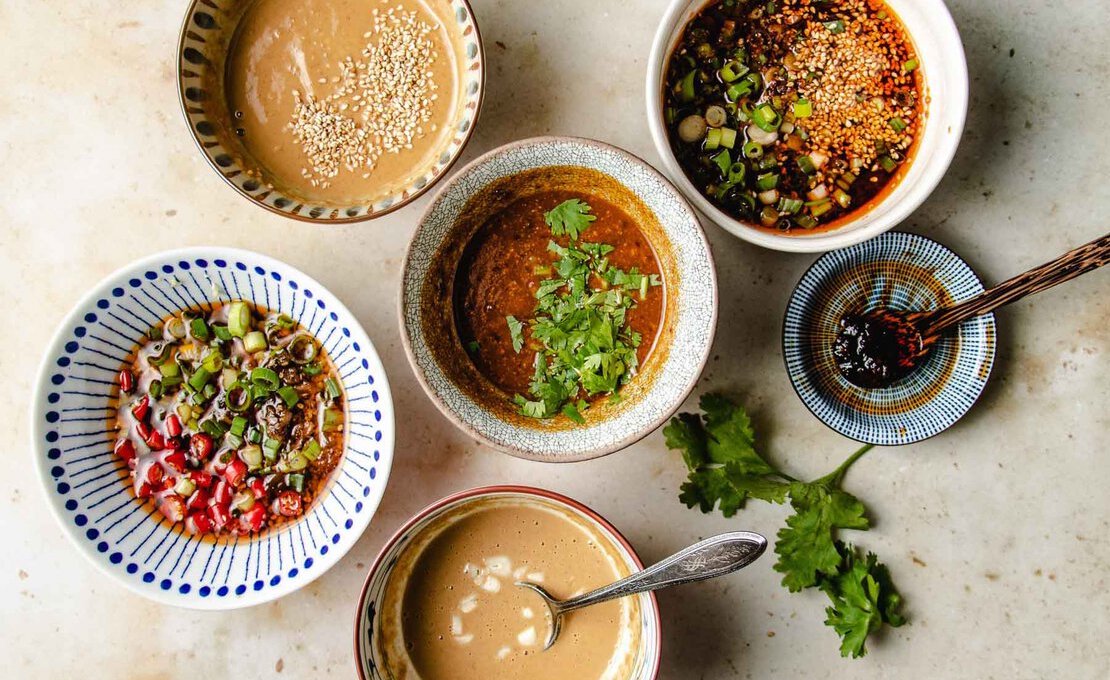 Gluten Free Hot Pot Base Recipes
To be honest, you don't really need much of a recipe for hot pot. If you want to be lazy, you can just boil water and let the meat and vegetables you dip into it create the flavor. Or throw in some aromatics like ginger and garlic before you begin. But if you'd like to go for a bit more complexity, there are some great recipes to guide your way linked below.